Posted on April 25, 2021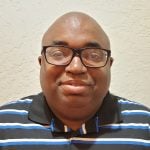 By LaMarr Fields, SuperWest Sports
T
he 2021 NFL Draft is just days a way, and several Pac-12 players figure to make their marks in the first few rounds.
Here's my take on the Top Six prospects from the Conference of Champions.
Penei Sewell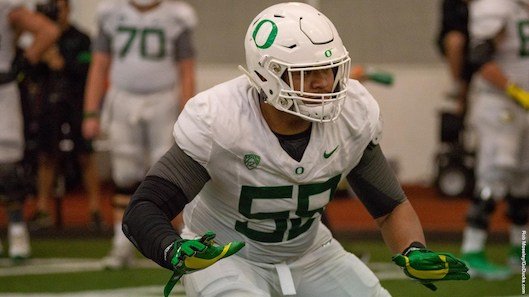 Position: Offensive Tackle
College: Oregon
Height: 6-4
Weight: 331
Penei Sewell opted out of his junior season at Oregon, but that will not stop him from being the first offensive lineman taken in the 2021 NFL Draft. As a sophomore, Sewell won the Outland Trophy for the best lineman in the country. Also, he was the first sophomore to win the Morris Trophy for the best offensive lineman in the Pac-12.
Strengths: Sewell is a big offensive lineman, but he is also very athletic for his size, being quick and agile with outstanding awareness on the line. Sewell knows how to move his feet, which makes him an exceptional pass blocker—a critical skill at the NFL level. Sewell is a capable run blocker as well. His strength and athleticism allow him to fire off the ball, and once he gets a dominant position on a defender, he will not get away.
Weaknesses: When you are big and athletic, as Sewell is, you sometimes disregard your technique and try to depend on your athletic abilities. Sewell tends to do that at times, and in the NFL, that can get you into trouble. Additionally, many observers question the level of competition of the defensive ends in the Pac-12. Most of the Pac-12 defensive ends are not as fast as other conferences, so Sewell will need to adjust to NFL game speed.
Outlook: Sewell will be a Top 5 pick and has the potential to play in numerous Pro Bowls. His strength and athleticism sets him apart from all the other offensive linemen in this year's Draft. If the Bengals take Sewell, quarterback Joe Burrow should be happy with the Oregon product protecting his backside. If the Bengals go in another direction, another team will get a steal. There is no question that Sewell is the best offensive lineman to come around in a long time.
Alijah Vera-Tucker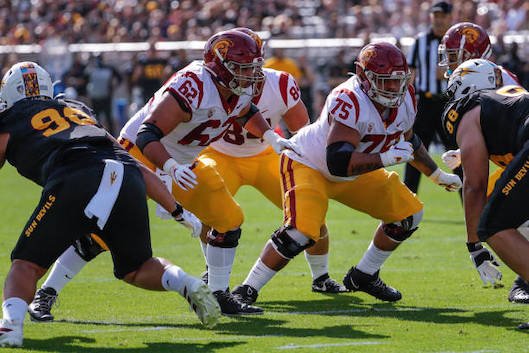 Position: Offensive Guard-Tackle
College: USC
Height: 6-4
Weight: 308
In 2018, Alijah Vera-Tucker started at left guard for the USC Trojans, and made Second-Team All-Conference for his play. In 2020, Vera-Tucker played left tackle and earned First-Team All-Conference honors for his efforts. He also won USC's Offensive Lineman on the Year Award.
Strengths: Vera-Tucker is quick on his feet and is an intelligent offensive lineman. He can pick up blitzes and stunts, and has the speed and athleticism to get out on screen and be a pulling guard. His quickness enabled him to be one of the best blockers in the country.
Weaknesses: Vera-Tucker's length might hurt his ability to play tackle in the NFL; his less-than-ideal length could allow defensive lineman to get into him pretty quickly. The former USC lineman leans more on technique than his strength.
Outlook: Vera-Tucker does have the ability to play tackle in the NFL, and he could be pretty good. But at guard, he could be an All-Pro with his speed and athletic ability. The former Trojan figures to be the second offensive lineman taken in the Draft behind Penei Sewell.
Levi Onwuzurike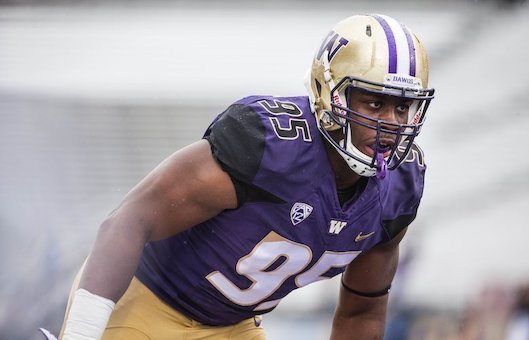 Position: Defensive Tackle
College: Washington
Height: 6-3
Weight: 295
Levi Onwuzurike opted out of the 2020 season, but in the prior season, he totaled 45 tackles, six for a loss, and two sacks, earning him First-Team All-Pac-12 honors.
Strengths: Onwuzurike is quick and agile with long arms. His quickness allows him to get in the backfield easily. At Washington, he consistently was in the opposing backfield. Onwuzurike also has a great spin move that he utilizes well.
Weaknesses: One cause for concern for Onwuzurike is his size; at 295 LBS, it will be difficult for him to go up against the NFL offensive line consistently. At times, Onwuzurike plays high, and at his size, that can cause problems. The former Washington defensive lineman must work on staying low to be effective on the NFL level.
Outlook: Onwuzurike is a one-gap lineman, and one day he could be a three-technique player. Teams will like his ability to get upfield and disrupt plays in the backfield. Look for Onwzurike to go in the Second Round.
Joe Tryon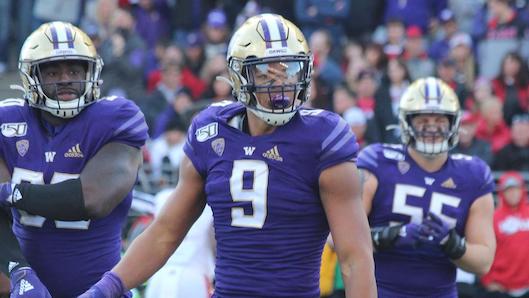 Position: Edge Rusher
College: Washington
Height: 6-5
Weight: 259
Joe Tryon opted out of the 2020 season, but he had an outstanding 2019 season with 41 tackles, and 12.5 tackles for loss. Tryon also had eight sacks and made Second-Team All-Pac-12.
Strengths: Tryon is an athletic edge rusher with the ability to play standing up and occasionally with his hand on the ground. He has a quick first step and can keep his balance to get to the quarterback. Tryon can also drop in coverage and play in space. Additionally, his athletic ability gives him the ability to chase down runners.
Weaknesses: One of the things Tryon needs to do is get stronger; in 2019, he gave up a lot of ground when trying to set the edge. Tryon does have long arms, but he does not use them well. Tryon will need to learn how to use his arms better to be a huge asset at the NFL level.
Outlook:  Tryon will be able to contribute right away as a pass-rush specialist in the NFL. If he learns to use his arms and gets a little stronger, he could turn out to be an outstanding player.
Jevon Holland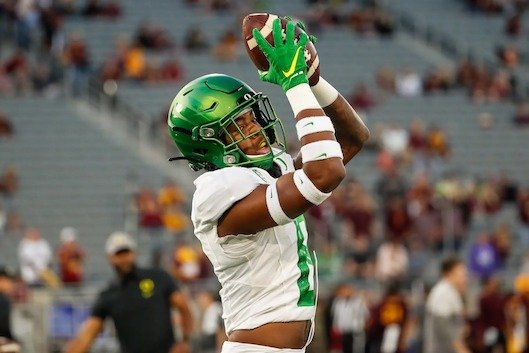 Position: Safety
College: Oregon
Height: 6-1
Weight: 207
Jevon Holland had nine interceptions in his first two years at Oregon; he only started two games as a freshman, but still managed to pull down five interceptions. He came back the following year with four picks. In his sophomore season, Holland earned Honorable Mention All-Pac-12 honors by posting 66 tackles, four interceptions (one returned for a touchdown), and four pass breakups.
Strengths: Holland is a versatile safety who can cover tight ends and play nickel-back. At Oregon, Holland was in charge of getting everybody lined up before the play started. Holland is a strong run defender, and what makes him a special player is his football IQ; the safety is a coaches dream on the back end of a defense. Holland's ability to punt return is a huge plus as well.
Weaknesses: Holland's size and athletic ability are question marks; he is an average athlete at best. He will struggle against the quicker receivers in the slot, and does not have enough speed to be a single high safety consistently.
Outlook: Whatever Holland lacks in speed and athletic ability, he makes up for with his football IQ. Holland still can be a capable starter in the NFL; I think he would thrive in cover-two systems where his instincts would help him out a lot. He also could play some nickel and come down to be a robber in the box.
Davis Mills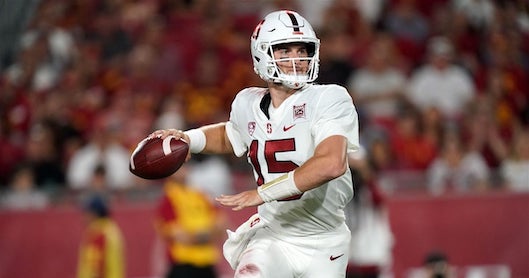 Position: Quarterback
College: Stanford
Height: 6-4
Weight: 217
Davis Mills only played 14 college games and passed for 3,468 yards in those games; he also threw 18 touchdowns and eight interceptions. He played in a pro-style offense at Stanford, which allowed him to work through progressions.
Strengths: Mills is another quarterback that has good size and athleticism. He can make accurate throws when the pocket is not clean. Mills has a good arm and the ability to make plays with his legs. One of Mills' strengths is the back-shoulder throw, one on which he thrives. Mills also knows how to get away from pressure and create throwing lanes.
Weaknesses: Mills' arm strength is average at best for an NFL quarterback; he won't be able to challenge tight windows much. His lack of playing time is another problem: He needs more reps to get a custom to defenses and game speed. Many scouts question his throwing mechanics as well.
Outlook: Mills has the talent to play in the NFL. Limited experience will hurt him, but Mills has NFL talent. He will need to go to a place where he can learn and get many preseason reps. Mills could be drafted in the middle rounds.
---
—More from LaMarr Fields—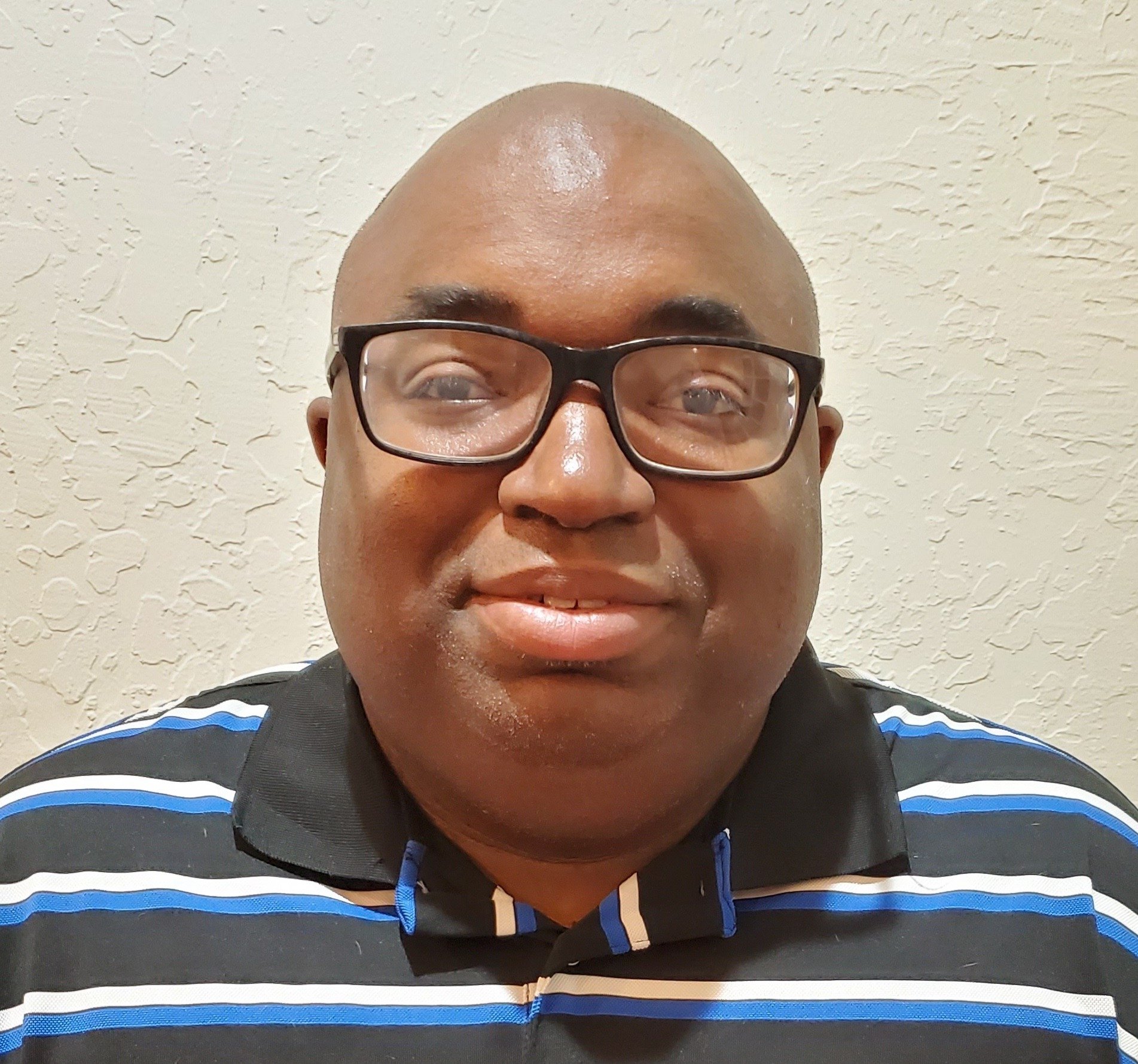 Latest posts by LaMarr Fields
(see all)