By Dylan Reubenking, Ducks Digest: The jokes from opposing fans have been prominent for decades.
"The 'O' stands for their number of national championships."
"All those uniform combos and not a single championship."
"They only know how to hang conference championship banners."
Oregon fans have heard it all. Sure, it's safe to say they've been spoiled for more than a decade, with all of the conference championships, big bowl game victories, and exciting alumni, but generations and generations of fans have been waiting for just one national championship to shut all the haters up.
Read the full story…
Sports Illustrated Oregon Ducks News, Analysis and More
---
—More from News Feed—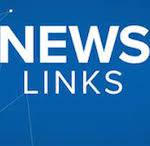 Latest posts by News Feed
(see all)