Posted on September 15, 2020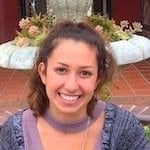 By Gianna Cefalu of Dash Sports TV for SuperWest Sports
T
he cancellation of the Pac-12's nonconference slate raises a burning question for Utah followers: What would have happened in this year's Holy War between the Utes and BYU at Rice Eccles Stadium?
Utah is in rebuilding mode and perhaps the postponement was a blessing in disguise, giving the Utes more time to prepare for their next meeting with the Cougars.
But before we speculate on a hypothetical meeting, let's take a brief look back at what proved to be an historic 2019 season for Utah, in which several Utes left lasting marks.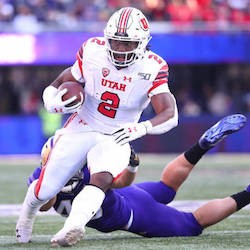 Running back Zack Moss became Utah's all-time leading rusher with 4,167 career yards on the ground, and quarterback Tyler Huntley set a school passing efficiency record with a rating of 177.55.
The 10-1 Utes entered the Pac-12 championship full of hope as the CFP Committee's No. 5 seed, garnering national recognition even as they fell just one loss short of reaching the College Football Playoff. 
Unfortunately for Utah, the season ended with a heartbreaking loss to Oregon in the Pac-12 Championship, followed by another loss to the Texas Longhorns in the Alamo Bowl.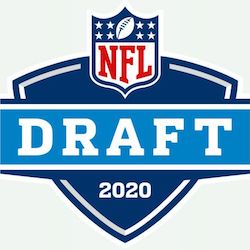 No doubt, it was a gut-wrenching way to end a promising season, but NFL scouts took note of the Utah's unprecedented talent. 
Seven players were selected in the NFL Draft, including: Jaylon Johnson, Julian Blackmon, Zack Moss, Terrell Burgess, Leki Fotu, Bradlee Anae and John Penisini.
Out of those seven picks, six of them were taken on the defensive side of the ball, leaving some big gaps for Utah to fill defensively in 2020.
Utah's stellar 2019 season began with a Holy War victory.
The Utes dominated BYU 30-12 at Lavell Edwards Stadium in chaotic fashion, in the midst of a rain delay, ultimately frustrating a hungry BYU team that hasn't seen a Holy War victory in 10 years.
Once again, BYU fans must have been crushed by the loss. Surely their initial thought was: "Well, there's always next year." But it looks like they'll have to wait until at least 2021 to meet Utah on the playing field again.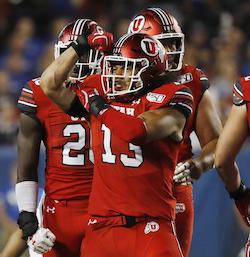 My prediction for this hypothetical game, had it been played this season, is that Utah would have defeated BYU at Rice Eccles for its 11th consecutive win—albeit in a smaller margin than anticipated—setting a school record for most consecutive wins against a team.
As much as I'd love to say that it would have been as simple as that for Utah, it wouldn't have been.
Several players have never experienced the pure rivalry and tension of the Holy War; most notably, Jake Bentley, the senior transfer quarterback from South Carolina, who likely would have started.
The high-scoring contest would have turned on the inexperience of the Utah defense, with  BYU looking to exploit the young defensive linemen with offensive schemes they wouldn't have been ready to handle. 
Senior defensive tackles Viane Moala and Hauati Pututau would have led the way for the Utah on that side of the ball, having learned under starters Leki Fotu and John Penisini. The only two starters returning for the Ute defense would have been linebacker Devin Lloyd and defensive end Mike Tafua.
Thankfully for Utah, the offense would have returned some veteran weapons, with junior running back Devin Brumfield and sophomore Jordan Wilmore having already experienced the intensity of the rivalry.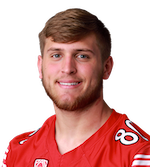 Another key returner on the offense, tight end Brant Kuithe, made plenty of noise late in the 2019 season, leading the Utes with 34 receptions and 602 receiving yards. Wide receiver Britain Covey would also have been in the mix after his injury-shortened 2018 season led him to redshirt in 2019.
As an independent, BYU hasn't been bound by the dictates of a conference, and has been able to play football this fall. That has given us some statistics to analyze how the Cougars might have fared against this hypothetical Utah team.
The BYU offense dominated early in its 55-3 destruction of the Midshipmen on September 7—and Navy, which went 11-2 last season, wasn't expected to be a cake walk. Up-and-coming BYU quarterback Zack Wilson, who threw for 2,382 yards in 2019, put up 232 yards in the romp. 
BYU's start was so impressive, in fact, it made me skeptical as to the 2020 Utah team's chances against the Cougars. The Utes' inexperienced defensive line likely would have struggled to stop BYU's powerful running backs, who rushed for 301 yards behind a solid front line.

By contrast, BYU's questionable defensive line from their 7-6 season redeemed themselves their first game back, and that could have posed problems for Utah's retooled rushing attack. While the Utes return quite a few offensive players, the defense would have had to rely heavily on the two returning Utah starters to lead the way. 
We'll never know how the 2020 Holy War would have played out, so it's difficult to predict the score. But in my view, despite BYU's strong start, the home field advantage would have made the difference for the Utes, who would have won in a scoring-fest.
Final Score: Utah 42, BYU 38. 
You can read Cefalu's other sports stories and columns at the Daily Utah Chronicle.
---
—More from Gianna Cefalu—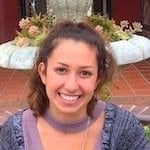 Latest posts by Gianna Cefalu
(see all)