OregonLive.com: Rob Mullens and Mario Cristobal don't live far from each other in Eugene. The University of Oregon athletic director and head football coach essentially reside in the same neighborhood and both are early risers who like to exercise.
Cristobal lifts weights and sprints.
Mullens is a runner.
Earlier this summer, amid a pandemic, the Oregon AD told me that while out on a run he saw a familiar figure up the street at 6:30 a.m. Campus employees weren't allowed in the office at the time. Cristobal was using the morning to get some fresh air and make recruiting calls. The two men bumped into each and stopped on the corner more than once. They'd spend 30 or 45 minutes talking, among other things, about whether the Oregon-Ohio State football game was going to be played.
---
—More from News Feed—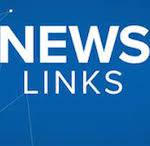 Latest posts by News Feed
(see all)