In this series of updates on the history of each Pac-12 men's hoops program, we provide a brief coaching summary, list of the current coaches, along with postseason results, conference titles, award winners, and all-time coaching records.
A
rizona State began playing intercollegiate basketball in 1911 under C.W. Adams, who compiled an 11-5 record over two seasons.

The Sun Devils have made 16 NCAA Tournament appearances, including three Elite Eights (in 1961, 1963, 1975).
ASU has also won eight conference championships (four WAC, and four Border Conference), finishing in the final AP rankings seven times while producing 38 NBA Draft picks.
All eight conference titles came under Ned Wulk, who was hired in 1957 and took the Sun Devils to nine NCAA Tournament appearances and all three Elite Eights.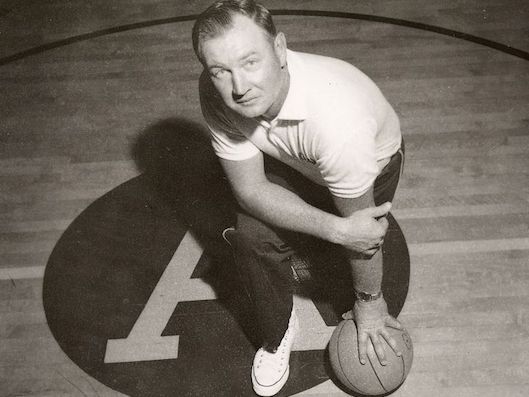 Wulk was named the Pac-10 Coach of the Year in 1980 and led Arizona State to its highest-ever national ranking at No. 3 in 1981. He posted a 406-272 in 25 years over three different conferences.
Bill Frieder was hired away from Michigan in 1989 after assembling and coaching the Fab-Five team that would go on to win a National Title without him.
Frieder took the Sun Devils to the postseason in his first six years, including two NCAA Tournaments. He resigned in 1997 following a point-shaving scandal with a record of 130-107.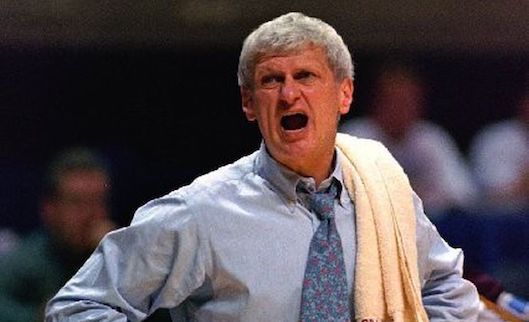 Herb Sendek coached ASU for nine seasons, from 2006 to 2015, recruiting James Harden, and taking the Sun Devils to the Big Dance twice, while compiling a record of 159-137.
Current coach Bobby Hurley was hired in 2015 and received a contract extension in 2019 worth $2.5 million per year. He has taken the Devils to two-straight NCAA Tournaments (in 2018 and 2019).
Hurley, who gained notoriety in his first conference game by getting ejected after two technical fouls in 15 seconds for arguing with the officials against Arizona, has posted a record of 118-100.
Arizona State University (Tempe, AZ)
Desert Financial Arena
Current Coaching Staff
Current Head Coach:
Bobby Hurley
(2015-present)
Assistant:
Joel Justus
(2021-present)
Assistant:
Jermaine Kimbrough
(2021-present)
Assistant:
George Aramide
(2021-present)
Director of Player Development:
Brandon Rosenthal
(2019-present)
Recruiting:
Brady Kennedy
(2021-present)
Director of Basketball Operations:
Jake Sweeney
(2021-present)
Postseason Results
National Championships:
0
Final Four Appearances:
0
Sweet Sixteen Appearances:
4
(1961, 1963, 1973, 1975) **
NCAA Tournament Appearances:
15
(1958, 1961, 1962, 1963, 1964, 1973, 1975, 1980, 1981, 1991, 2003, 2009, 2014, 2018, 2019) **
NCAA Tournament Overall Record:
12-16 **
NIT Championships:
0
NIT Appearances:
13
(1983, 1990, 1992, 1993, 1994, 1998, 2000, 2002, 2005, 2008, 2010, 2013, 2015)
NIT Overall Record:
7-13
NCIT Tournament Appearances:
1
(1974)
NCIT Overall Record:
0-1
NAIA Tournament Appearances:
2
(1948, 1953)
NAIA Overall Record:
2-2
Conference Titles (BIAA, WAC, Pac-12)
Pac-12 Regular Season Championships:
0
WAC Regular Season Championships:
4
(1963, 1964, 1973, 1975)
Border Regular Season Championships:
4
(1958, 1959, 1961, 1962)
Pac-12 Tournament Championships:
0
Annual Award Winners
Naismith Player of the Year:
0
John R. Wooden Award:
0
Oscar Robertson Trophy:
0
AP All-Americans:
3
(James Harden, 2009;
Ike Diogu, 2005; Lionel Hollins, 1975)
Pac-12 Player of the Year:
3
(James Harden, 2009; Ike Diogu, 2005; Eddie House, 2000)
Arizona State Head Coaching Records
Coach
Tenure
Record
Conf
Titles
NCAA
Trips
NCAA
Titles
Bobby Hurley
2015-Present
118-100
0
2
0
Herb Sendek
2006-2015
159-137
0
2
0
Rob Evans
1998-2006
119-120
0
1
0
Don Newman
1997-1998
18-14
0
0
0
Bill Frieder**
1989-1997
131-105
0
1
0
Bob Schermerhorn (int)
1989
2-7
0
0
0
Steve Patterson
1985-1989
48-56
0
0
0
Bob Weinhauer
1982-1985
44-45
0
0
0
Ned Wulk
1957-1982
406-272
8
9
0
Bill Kajikawa
1948-1957
89-132
0
1
0
Rudy Lavik
1933-1935
1939-1948
102-116
0
1
0
Earl Pomeroy
1935-1939
44-51
0
0
0
Ted Shipkey
1930-1933
32-30
0
—
—
Aaron McCreary
1923-1930
48-54
—
—
—
Ernest Willis
1922-1923
8-4
—
—
—
George Cooper
1917-1922
43-15
—
—
—
George Shaeffer
1914-1915
1916-1917
2-3
—
—
—
G.W. Henry
1913-1914
6-5
—
—
—
C.W. Adams
1911-1913
11-5
—
—
—
---
—More from Staff—