Posted on January 23, 2023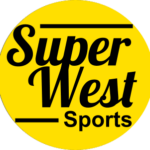 By SuperWest Sports Staff
S
ince its inception as the Pacific Coast Conference in 1915, The
Pac-12 Conference
has fielded a total of 191 head football coaches.
Here's a list of all of them, with a breakdown of their total games as a Pac-12 coach, including overall wins, losses, ties (for past years when they occurred), win percentage, and years active in the Conference.
Coaches of more than one program are also broken out in a table at the bottom, showing their records and tenures for each school.
The years "from" and "to" reflect the first and last years coached, but are not always consecutive, as some coaches coached in other conferences or in the NFL in between stints in the Pac-12.
You can sort and filter both tables by any of the columns.
*The win-loss records given here reflect on-the-field wins, and do not account for games vacated due to NCAA violations.
Last updated on January 23, 2023.
| Coach | School(s) | G | W | L | T | Pct | From | To |
| --- | --- | --- | --- | --- | --- | --- | --- | --- |
| Lincoln Riley | USC | 14 | 11 | 3 | 0 | .786 | 2022 | Present |
| Kalen DeBoer | Washington | 13 | 11 | 2 | 0 | .846 | 2022 | Present |
| Dan Lanning | Oregon | 13 | 10 | 3 | 0 | .769 | 2022 | Present |
| Mike Sanford Jr. | Colorado | 7 | 1 | 6 | 0 | .143 | 2022 | 2022 |
| Jake Dickert | WSU | 19 | 10 | 9 | 0 | .526 | 2021 | Present |
| Bob Gregory | Washington | 3 | 0 | 3 | 0 | .000 | 2021 | 2021 |
| Donte' Williams | USC | 10 | 3 | 7 | 0 | .300 | 2021 | 2021 |
| Shaun Aguano | ASU | 9 | 2 | 7 | 0 | .222 | 2022 | 2022 |
| Herm Edwards | ASU | 46 | 26 | 20 | 0 | .565 | 2018 | 2022 |
| Jonathan Smith | OSU | 57 | 26 | 31 | 0 | .457 | 2018 | Present |
| Jedd Fisch | UCLA, Arizona | 26 | 7 | 19 | 0 | .269 | 2017 | Present |
| Bryan McClendon | Oregon | 1 | 0 | 1 | 0 | .000 | 2021 | 2021 |
| Mario Cristobal | Oregon | 48 | 35 | 13 | 0 | .729 | 2017 | 2021 |
| Justin Wilcox | Cal | 66 | 30 | 36 | 0 | .455 | 2017 | Present |
| David Shaw | Stanford | 150 | 96 | 54 | 0 | .640 | 2011 | 2022 |
| Kyle Whittingham | Utah | 150 | 96 | 54 | 0 | .640 | 2011 | Present |
| Chip Kelly | Oregon, UCLA | 109 | 73 | 36 | 0 | .670 | 2009 | Present |
| Karl Dorrell | UCLA, Colorado | 85 | 43 | 42 | 0 | .506 | 2003 | Present |
| Jimmy Lake | Washington | 13 | 7 | 6 | 0 | .625 | 2020 | 2021 |
| Nick Rolovich | WSU | 11 | 5 | 6 | 0 | .455 | 2020 | 2021 |
| Clay Helton | USC | 70 | 46 | 24 | 0 | .657 | 2013 | 2021 |
| Kevin Sumlin | Arizona | 29 | 9 | 20 | 0 | .310 | 2018 | 2020 |
| Mel Tucker | Colorado | 12 | 5 | 7 | 0 | .417 | 2019 | 2019 |
| Chris Petersen | Washington | 81 | 55 | 26 | 0 | .679 | 2014 | 2019 |
| Mike Leach | WSU | 102 | 55 | 47 | 0 | .539 | 2012 | 2019 |
| Kurt Roper | Colorado | 1 | 0 | 1 | 0 | .000 | 2018 | 2018 |
| Mike MacIntyre | Colorado | 74 | 30 | 44 | 0 | .405 | 2013 | 2018 |
| Willie Taggart | Oregon | 12 | 7 | 5 | 0 | .583 | 2017 | 2017 |
| Cory Hall | OSU | 6 | 0 | 6 | 0 | .000 | 2017 | 2017 |
| Gary Andersen | OSU | 30 | 7 | 23 | 0 | .233 | 2015 | 2017 |
| Todd Graham | ASU | 78 | 46 | 32 | 0 | .590 | 2012 | 2017 |
| Jim Mora | UCLA | 76 | 46 | 30 | 0 | .605 | 2012 | 2017 |
| Rich Rodriguez | Arizona | 78 | 43 | 35 | 0 | .551 | 2012 | 2017 |
| Mark Helfrich | Oregon | 53 | 37 | 16 | 0 | .698 | 2013 | 2016 |
| Sonny Dykes | Cal | 49 | 19 | 30 | 0 | .388 | 2013 | 2016 |
| Steve Sarkisian | Washington, USC | 81 | 46 | 35 | 0 | .568 | 2009 | 2015 |
| Mike Riley | OSU | 173 | 93 | 80 | 0 | .538 | 1997 | 2014 |
| Ed Orgeron | USC | 8 | 6 | 2 | 0 | .750 | 2013 | 2013 |
| Marques Tuiasosopo | Washington | 1 | 1 | 0 | 0 | 1.000 | 2013 | 2013 |
| Lane Kiffin | USC | 43 | 28 | 15 | 0 | .651 | 2010 | 2013 |
| Jon Embree | Colorado | 25 | 4 | 21 | 0 | .160 | 2011 | 2012 |
| Jeff Tedford | Cal | 139 | 82 | 57 | 0 | .590 | 2002 | 2012 |
| Tim Kish | Arizona | 6 | 3 | 3 | 0 | .500 | 2011 | 2011 |
| Mike Johnson | UCLA | 2 | 0 | 2 | 0 | .000 | 2011 | 2011 |
| Paul Wulff | WSU | 49 | 9 | 40 | 0 | .184 | 2008 | 2011 |
| Mike Stoops | Arizona | 91 | 41 | 50 | 0 | .451 | 2004 | 2011 |
| Rick Neuheisel | Washington, UCLA | 98 | 54 | 44 | 0 | .551 | 1999 | 2011 |
| Dennis Erickson | WSU, OSU, ASU | 133 | 74 | 58 | 1 | .560 | 1987 | 2011 |
| Jim Harbaugh | Stanford | 50 | 29 | 21 | 0 | .580 | 2007 | 2010 |
| Pete Carroll | USC | 116 | 97 | 19 | 0 | .836 | 2001 | 2009 |
| Mike Bellotti | Oregon | 171 | 116 | 55 | 0 | .678 | 1995 | 2008 |
| Tyrone Willingham | Stanford, Washington | 129 | 55 | 73 | 1 | .430 | 1995 | 2008 |
| DeWayne Walker | UCLA | 1 | 0 | 1 | 0 | .000 | 2007 | 2007 |
| Bill Doba | WSU | 59 | 30 | 29 | 0 | .508 | 2003 | 2007 |
| Walt Harris | Stanford | 23 | 6 | 17 | 0 | .261 | 2005 | 2006 |
| Dirk Koetter | ASU | 74 | 40 | 34 | 0 | .541 | 2001 | 2006 |
| Buddy Teevens | Stanford | 33 | 10 | 23 | 0 | .303 | 2002 | 2004 |
| Keith Gilbertson | Cal, Washington | 69 | 27 | 42 | 0 | .391 | 1992 | 2004 |
| Mike Hankwitz | Arizona | 7 | 1 | 6 | 0 | .143 | 2003 | 2003 |
| John Mackovic | Arizona | 28 | 10 | 18 | 0 | .357 | 2001 | 2003 |
| Ed Kezirian | UCLA | 1 | 1 | 0 | 0 | 1.000 | 2002 | 2002 |
| Bob Toledo | UCLA | 81 | 49 | 32 | 0 | .605 | 1996 | 2002 |
| Mike Price | WSU | 161 | 83 | 78 | 0 | .516 | 1989 | 2002 |
| Tom Holmoe | Cal | 55 | 16 | 39 | 0 | .291 | 1997 | 2001 |
| Paul Hackett | USC | 37 | 19 | 18 | 0 | .514 | 1998 | 2000 |
| Dick Tomey | Arizona | 163 | 95 | 64 | 4 | .595 | 1987 | 2000 |
| Bruce Snyder | Cal, ASU | 160 | 87 | 69 | 4 | .556 | 1987 | 2000 |
| Jim Lambright | Washington | 70 | 44 | 25 | 1 | .636 | 1993 | 1998 |
| John Robinson | USC | 143 | 104 | 35 | 4 | .741 | 1976 | 1997 |
| Steve Mariucci | Cal | 12 | 6 | 6 | 0 | .500 | 1996 | 1996 |
| Jerry Pettibone | OSU | 66 | 13 | 52 | 1 | .205 | 1991 | 1996 |
| Terry Donahue | UCLA | 233 | 151 | 74 | 8 | .665 | 1976 | 1995 |
| Rich Brooks | Oregon | 204 | 91 | 109 | 4 | .456 | 1977 | 1994 |
| Bill Walsh | Stanford | 59 | 34 | 24 | 1 | .585 | 1977 | 1994 |
| Larry Smith | Arizona, USC | 151 | 92 | 53 | 6 | .629 | 1980 | 1992 |
| Don James | Washington | 212 | 150 | 60 | 2 | .712 | 1975 | 1992 |
| Dennis Green | Stanford | 34 | 16 | 18 | 0 | .471 | 1989 | 1991 |
| Larry Marmie | ASU | 44 | 22 | 21 | 1 | .511 | 1988 | 1991 |
| Dave Kragthorpe | OSU | 67 | 17 | 48 | 2 | .269 | 1985 | 1990 |
| Jack Elway | Stanford | 56 | 25 | 29 | 2 | .464 | 1984 | 1988 |
| John Cooper | ASU | 36 | 25 | 9 | 2 | .722 | 1985 | 1987 |
| Ted Tollner | USC | 47 | 26 | 20 | 1 | .564 | 1983 | 1986 |
| Joe Kapp | Cal | 55 | 20 | 34 | 1 | .373 | 1982 | 1986 |
| Jim Walden | WSU | 100 | 41 | 55 | 4 | .430 | 1978 | 1986 |
| Darryl Rogers | ASU | 56 | 37 | 18 | 1 | .670 | 1980 | 1984 |
| Joe Avezzano | OSU | 55 | 6 | 47 | 2 | .127 | 1980 | 1984 |
| Paul Wiggin | Stanford | 44 | 16 | 28 | 0 | .364 | 1980 | 1983 |
| Roger Theder | Cal | 45 | 17 | 28 | 0 | .378 | 1978 | 1981 |
| Ron Dowhower | Stanford | 11 | 5 | 5 | 1 | .500 | 1979 | 1979 |
| Bob Owens | ASU | 7 | 3 | 4 | 0 | .429 | 1979 | 1979 |
| Frank Kush | ASU | 17 | 12 | 5 | 0 | .706 | 1978 | 1979 |
| Tony Mason | Arizona | 23 | 11 | 11 | 1 | .500 | 1978 | 1979 |
| Craig Fertig | OSU | 45 | 8 | 36 | 1 | .189 | 1976 | 1979 |
| Warren Powers | WSU | 11 | 6 | 5 | 0 | .545 | 1977 | 1977 |
| Mike White | Cal | 66 | 34 | 31 | 1 | .523 | 1972 | 1977 |
| Jackie Sherrill | WSU | 11 | 3 | 8 | 0 | .273 | 1976 | 1976 |
| Don Read | Oregon | 33 | 9 | 24 | 0 | .273 | 1974 | 1976 |
| Jack Christiansen | Stanford | 55 | 30 | 22 | 3 | .573 | 1972 | 1976 |
| Dick Vermeil | UCLA | 23 | 15 | 5 | 3 | .717 | 1974 | 1975 |
| Jim Sweeney | WSU | 86 | 26 | 59 | 1 | .308 | 1968 | 1975 |
| Dee Andros | OSU | 116 | 51 | 64 | 1 | .444 | 1965 | 1975 |
| John McKay | USC | 175 | 127 | 40 | 8 | .749 | 1960 | 1975 |
| Jim Owens | Washington | 187 | 99 | 82 | 6 | .545 | 1957 | 1974 |
| Dick Enright | Oregon | 22 | 6 | 16 | 0 | .273 | 1972 | 1973 |
| Pepper Rodgers | UCLA | 32 | 19 | 12 | 1 | .609 | 1971 | 1973 |
| Jerry Frei | Oregon | 53 | 22 | 29 | 2 | .434 | 1967 | 1971 |
| Ray Willsey | Cal | 83 | 40 | 42 | 1 | .488 | 1964 | 1971 |
| John Ralston | Stanford | 94 | 55 | 36 | 3 | .601 | 1963 | 1971 |
| Tommy Prothro | OSU, UCLA | 113 | 76 | 33 | 4 | .690 | 1955 | 1970 |
| Bert Clark | WSU | 40 | 15 | 24 | 1 | .388 | 1964 | 1967 |
| Len Casanova | Oregon | 111 | 49 | 56 | 6 | .468 | 1951 | 1966 |
| Bill Barnes | UCLA | 68 | 31 | 34 | 3 | .478 | 1958 | 1964 |
| Marv Levy | Cal | 40 | 8 | 29 | 3 | .238 | 1960 | 1963 |
| Jim Sutherland | WSU | 50 | 24 | 23 | 3 | .510 | 1956 | 1963 |
| Jack Curtice | Stanford | 50 | 14 | 36 | 0 | .280 | 1958 | 1962 |
| Don Clark | USC | 30 | 13 | 16 | 1 | .450 | 1957 | 1959 |
| Pete Elliott | Cal | 31 | 10 | 21 | 0 | .323 | 1957 | 1959 |
| George Dickerson | UCLA | 3 | 1 | 2 | 0 | .333 | 1958 | 1958 |
| Skip Stahley | Idaho | 45 | 18 | 26 | 1 | .411 | 1954 | 1958 |
| Chuck Taylor | Stanford | 71 | 40 | 29 | 2 | .577 | 1951 | 1957 |
| Red Sanders | UCLA | 86 | 66 | 19 | 1 | .773 | 1949 | 1957 |
| Darrell Royal | Washington | 10 | 5 | 5 | 0 | .500 | 1956 | 1956 |
| Jess Hill | USC | 63 | 45 | 17 | 1 | .722 | 1951 | 1956 |
| Pappy Waldorf | Cal | 103 | 67 | 32 | 4 | .670 | 1947 | 1956 |
| John Cherberg | Washington | 30 | 10 | 18 | 2 | .367 | 1953 | 1955 |
| Alton Kircher | WSU | 40 | 13 | 25 | 2 | .350 | 1952 | 1955 |
| Kip Taylor | OSU | 56 | 20 | 36 | 0 | .357 | 1949 | 1954 |
| Babe Curfman | Idaho | 27 | 7 | 19 | 1 | .278 | 1951 | 1953 |
| Howard Odell | Washington | 50 | 23 | 25 | 2 | .480 | 1948 | 1952 |
| Forest Evashevski | WSU | 19 | 11 | 6 | 2 | .632 | 1950 | 1951 |
| Jim Aiken | Oregon | 41 | 21 | 20 | 0 | .512 | 1947 | 1950 |
| Dixie Howell | Idaho | 34 | 13 | 20 | 1 | .397 | 1947 | 1950 |
| Jeff Cravath | USC | 90 | 54 | 28 | 8 | .644 | 1942 | 1950 |
| Marchy Schwartz | Stanford | 60 | 28 | 28 | 4 | .500 | 1942 | 1950 |
| Ted Shipkey | Montana | 9 | 5 | 4 | 0 | .556 | 1949 | 1949 |
| Phil Sarboe | WSU | 46 | 17 | 26 | 3 | .402 | 1945 | 1949 |
| Bert LaBrucherie | UCLA | 39 | 23 | 16 | 0 | .590 | 1945 | 1948 |
| Doug Fessenden | Montana | 90 | 46 | 40 | 4 | .533 | 1935 | 1948 |
| Lon Stiner | OSU | 140 | 74 | 49 | 17 | .589 | 1933 | 1948 |
| Ralph Welch | Washington | 45 | 23 | 19 | 3 | .544 | 1942 | 1947 |
| Frank Wickhorst | Cal | 9 | 2 | 7 | 0 | .222 | 1946 | 1946 |
| Babe Brown | Idaho | 17 | 2 | 15 | 0 | .118 | 1945 | 1946 |
| Tex Oliver | Oregon | 54 | 23 | 28 | 3 | .454 | 1938 | 1946 |
| Buck Shaw | Cal | 10 | 4 | 5 | 1 | .450 | 1945 | 1945 |
| Babe Horrell | UCLA | 61 | 24 | 31 | 6 | .443 | 1939 | 1944 |
| Stub Allison | Washington, Cal | 108 | 59 | 47 | 2 | .556 | 1920 | 1944 |
| John Warren | Oregon | 8 | 2 | 6 | 0 | .250 | 1942 | 1942 |
| Clyde Carpenter | Montana | 8 | 0 | 8 | 0 | .000 | 1942 | 1942 |
| Francis Schmidt | Idaho | 19 | 7 | 12 | 0 | .368 | 1941 | 1942 |
| O.E. Hollingbery | WSU | 160 | 93 | 53 | 14 | .625 | 1926 | 1942 |
| Sam Barry | USC | 9 | 2 | 6 | 1 | .278 | 1941 | 1941 |
| Clark Shaughnessy | Stanford | 19 | 16 | 3 | 0 | .842 | 1940 | 1941 |
| James Phelan | Washington | 110 | 65 | 37 | 8 | .627 | 1930 | 1941 |
| Ted Bank | Idaho | 54 | 18 | 32 | 4 | .370 | 1935 | 1940 |
| Howard Jones | USC | 170 | 121 | 36 | 13 | .750 | 1925 | 1940 |
| Tiny Thornhill | Stanford | 67 | 35 | 25 | 7 | .575 | 1933 | 1939 |
| William Spaulding | UCLA | 105 | 56 | 43 | 6 | .562 | 1928 | 1938 |
| Prink Callison | Oregon | 58 | 33 | 23 | 2 | .586 | 1932 | 1937 |
| William Ingram | Cal | 45 | 27 | 14 | 4 | .644 | 1931 | 1934 |
| Bunny Oakes | Montana | 31 | 8 | 22 | 1 | .274 | 1931 | 1934 |
| Leo Calland | Idaho | 51 | 21 | 30 | 0 | .412 | 1929 | 1934 |
| Pop Warner | Stanford | 96 | 71 | 17 | 8 | .781 | 1924 | 1932 |
| Paul Schissler | OSU | 80 | 48 | 30 | 2 | .613 | 1924 | 1932 |
| Clarence Spears | Oregon | 19 | 13 | 4 | 2 | .737 | 1930 | 1931 |
| Nibs Price | Cal | 47 | 27 | 17 | 3 | .606 | 1926 | 1930 |
| Frank Millburn | Montana | 43 | 18 | 22 | 3 | .453 | 1926 | 1930 |
| John McEwan | Oregon | 35 | 20 | 13 | 2 | .600 | 1926 | 1929 |
| Enoch Bagshaw | Washington | 91 | 63 | 22 | 6 | .736 | 1921 | 1929 |
| Charlie Erb | Idaho | 24 | 10 | 10 | 4 | .500 | 1926 | 1928 |
| Richard Smith | Oregon | 7 | 1 | 5 | 1 | .214 | 1925 | 1925 |
| Click Clark | Montana | 16 | 7 | 8 | 1 | .469 | 1924 | 1925 |
| Albert Exendine | WSU | 23 | 6 | 13 | 4 | .348 | 1923 | 1925 |
| Robert Mathews | Idaho | 32 | 16 | 14 | 2 | .531 | 1922 | 1925 |
| Andy Smith | Cal | 97 | 74 | 16 | 7 | .799 | 1916 | 1925 |
| Joseph Maddock | Oregon | 9 | 4 | 2 | 3 | .611 | 1924 | 1924 |
| Gus Henderson | USC | 30 | 25 | 5 | 0 | .833 | 1922 | 1924 |
| Andrew Kerr | Stanford | 18 | 11 | 7 | 0 | .611 | 1922 | 1923 |
| R.B. Rutherford | OSU | 33 | 13 | 14 | 6 | .485 | 1920 | 1923 |
| Shy Huntington | Oregon | 44 | 26 | 12 | 6 | .659 | 1918 | 1923 |
| Gus Welch | WSU | 27 | 16 | 10 | 1 | .611 | 1919 | 1922 |
| Conrad Van Gent | Stanford | 8 | 4 | 2 | 2 | .625 | 1921 | 1921 |
| Walter Powell | Stanford | 7 | 4 | 3 | 0 | .571 | 1920 | 1920 |
| Bob Evans | Stanford | 7 | 4 | 3 | 0 | .571 | 1919 | 1919 |
| Bill Hargiss | OSU | 15 | 6 | 8 | 1 | .433 | 1918 | 1919 |
| Claude Hunt | Washington | 10 | 6 | 3 | 1 | .650 | 1917 | 1919 |
| Anthony Savage | Washington | 2 | 1 | 1 | 0 | .500 | 1918 | 1918 |
| A.H. Badenoch | Stanford | 4 | 0 | 4 | 0 | .000 | 1918 | 1918 |
| William Dietz | WSU | 7 | 6 | 0 | 1 | .929 | 1917 | 1917 |
| Hugo Bezdek | Oregon | 15 | 11 | 3 | 1 | .767 | 1916 | 1917 |
| Joseph Pipal | OSU | 16 | 8 | 7 | 1 | .531 | 1916 | 1917 |
| Gil Dobie | Washington | 59 | 58 | 0 | 3 | .983 | 1916 | 1916 |
Coaches with Records at Multiple Schools
| Coach | School | G | W | L | T | PCT | From | To |
| --- | --- | --- | --- | --- | --- | --- | --- | --- |
| Jedd Fisch | Arizona | 24 | 6 | 18 | 0 | .250 | 2021 | Present |
| Karl Dorrell | Colorado | 23 | 8 | 15 | 0 | .348 | 2020 | Present |
| Chip Kelly | UCLA | 56 | 27 | 29 | 0 | .482 | 2018 | Present |
| Jedd Fisch | UCLA | 2 | 1 | 1 | 0 | .500 | 2017 | 2017 |
| Steve Sarkisian | USC | 18 | 12 | 6 | 0 | .667 | 2014 | 2015 |
| Steve Sarkisian | Washington | 63 | 34 | 29 | 0 | .540 | 2009 | 2013 |
| Chip Kelly | Oregon | 53 | 46 | 7 | 0 | .868 | 2009 | 2012 |
| Rick Neuheisel | UCLA | 50 | 21 | 29 | 0 | .420 | 2008 | 2011 |
| Dennis Erickson | ASU | 62 | 31 | 31 | 0 | .500 | 2007 | 2011 |
| Tyrone Willingham | Washington | 48 | 11 | 37 | 0 | .229 | 2005 | 2008 |
| Karl Dorrell | UCLA | 62 | 35 | 27 | 0 | .565 | 2003 | 2007 |
| Keith Gilbertson | Washington | 23 | 7 | 16 | 0 | .304 | 2003 | 2004 |
| Dennis Erickson | OSU | 48 | 31 | 17 | 0 | .647 | 1999 | 2002 |
| Rick Neuheisel | Washington | 49 | 33 | 16 | 0 | .673 | 1999 | 2002 |
| Tyrone Willingham | Stanford | 81 | 44 | 36 | 1 | .549 | 1995 | 2001 |
| Bruce Snyder | ASU | 105 | 58 | 47 | 0 | .552 | 1992 | 2000 |
| Keith Gilbertson | Cal | 46 | 20 | 26 | 0 | .435 | 1992 | 1995 |
| Larry Smith | USC | 72 | 44 | 25 | 3 | .624 | 1987 | 1992 |
| Bruce Snyder | Cal | 53 | 29 | 24 | 0 | .544 | 1987 | 1991 |
| Dennis Erickson | WSU | 23 | 12 | 10 | 1 | .543 | 1987 | 1988 |
| Larry Smith | Arizona | 79 | 48 | 28 | 3 | .619 | 1980 | 1986 |
| Tommy Prothro | UCLA | 62 | 41 | 18 | 3 | .661 | 1965 | 1970 |
| Tommy Prothro | OSU | 102 | 63 | 36 | 2 | .618 | 1955 | 1964 |
| Stub Allison | Cal | 100 | 58 | 42 | 0 | .578 | 1935 | 1944 |
| Stub Allison | Washington | 6 | 1 | 5 | 0 | .167 | 1920 | 1920 |
You may also be interested in:
---
—More from Staff—