Posted on August 8, 2021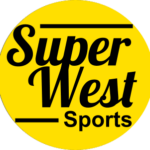 By SuperWest Sports Staff
C
urrent Pac-12 teams have made 34 appearances in the
Sun Bowl
since 1939, winning 20, losing 13, and tying 2, with 33 players being named either the offensive or defensive MVP.
The bowl has been played in El Paso, Texas, on the campus of UTEP since 1935. Along with the Sugar Bowl and Orange Bowl, it is the second-oldest bowl game in the country, behind the Rose Bowl.

The Sun Bowl is currently the Pac-12's fifth-choice bowl, behind the CFP and the Alamo, Holiday, and Redbox bowls. The bowl can take any ACC team ranked fourth through eighth.
Oregon State, Utah, and Washington State are undefeated in the Sun Bowl; Arizona and USC are winless in it, and California and Colorado have never played in it. Here is a list of each program's record in the bowl:
OSU, 2-0
Utah, 2-0
WSU, 2-0
Stanford, 4-1
Oregon, 3-1
UCLA, 3-1
ASU, 4–2–1
Cal, 0-0
Colorado, 0-0
Washington, 1-3
Arizona, 0-2-1
USC, 0-3
Typically held near the end of December, games currently feature teams from the ACC and the Pac-12 Conference, and have done so since 2011. As was the case with many bowls, the 2020 edition of the bowl was canceled due to the COVID-19 pandemic.

Since 2019, the game has been sponsored by Kellogg's and is officially known as the Tony the Tiger Sun Bowl, after the mascot for the company's Frosted Flakes cereal.
Previous sponsors include John Hancock Financial, Norwest Corporation, Wells Fargo, Helen of Troy Limited (using its Vitalis and Brut brands), and Hyundai Motor Company.
In the table below, you'll find all the games involving current Conference teams with dates played, scores, winner, loser, and MVP.
[You may also be interested in: All-Time Pac-12 Conference Bowl Games and Results]
All-Time Appearances of Current Pac-12 Teams in Sun Bowl
| Date | Winner | Pts | Loser | Pts | MVP |
| --- | --- | --- | --- | --- | --- |
| Dec 31 2019 | ASU | 20 | Florida State | 14 | ASU QB Jayden Daniels |
| Dec 31 2018 | Stanford | 14 | Pittsburgh | 13 | Stanford RB Cameron Scarlett |
| Dec 29 2017 | North Carolina State | 52 | ASU | 31 | NC State RB Nyheim Hines |
| Dec 30 2016 | Stanford | 25 | North Carolina | 23 | Stanford DE Soloman Thomas |
| Dec 26 2015 | WSU | 20 | Miami (FL) | 14 | Washington St. QB Luke Falk |
| Dec 27 2014 | ASU | 36 | Duke | 31 | RB Demario Richard (ASU) |
| Dec 31 2013 | UCLA | 42 | Virginia Tech | 12 | QB Brett Hundley (UCLA) LB Jordan Zumwalt (UCLA) |
| Dec 31 2012 | Georgia Tech | 21 | USC | 7 | DB Rod Sweeting (Georgia Tech) |
| Dec 31 2011 | Utah | 30 | Georgia Tech | 27 | DL Star Lotulelei (Utah) |
| Dec 31 2009 | Oklahoma | 31 | Stanford | 27 | WR Ryan Broyles (Oklahoma) DL Gerlad McCoy (Oklahoma) |
| Dec 31 2008 | OSU | 3 | Pittsburgh | 0 | DL Victor Strong-Butler (OSU) |
| Dec 31 2007 | Oregon | 56 | South Florida | 21 | OL Fenuki Tupou (Oregon) RB Jonathan Stewart (Oregon) |
| Dec 29 2006 | OSU | 39 | Missouri | 38 | DL Xzavie Jackson (Missouri) QB Matt Moore (OSU) |
| Dec 30 2005 | UCLA | 50 | Northwestern | 38 | DL Kevin Mims (Northwestern) RB Kahlil Bell (UCLA) |
| Dec 31 2004 | ASU | 27 | Purdue | 23 | DL Brandon Villareal (Purdue) QB Sam Keller (ASU) |
| Dec 31 2003 | Minnesota | 31 | Oregon | 30 | DL Junior Siavaii (Oregon) WR Samie Parker (Oregon) |
| Dec 31 2002 | Purdue | 34 | Washington | 24 | DL Shaun Phillips (Purdue) QB Kyle Orton (Purdue) |
| Dec 31 2001 | WSU | 33 | Purdue | 27 | DL Akin Ayodele (Purdue) DB Lamont Thompson (WSU) |
| Dec 29 2000 | Wisconsin | 21 | UCLA | 20 | OL Oscar Cabrera (UCLA) WR Freddie Mitchell (UCLA) |
| Dec 31 1999 | Oregon | 24 | Minnesota | 20 | DL Dyron Russ (Minnesota) QB Billy Cockerham (Minnesota) |
| Dec 31 1998 | Texas Christian | 28 | USC | 19 | DL London Dunlap (Texas Christian) RB Basil Mitchell (Texas Christian) |
| Dec 31 1997 | ASU | 17 | Iowa | 7 | DL Jeremy Staat (ASU) RB Mike Martin (ASU) |
| Dec 31 1996 | Stanford | 38 | Michigan State | 0 | DL Kailee Wong (Stanford) QB Chad Hutchinson (Stanford) |
| Dec 29 1995 | Iowa | 38 | Washington | 18 | DL Jared DeVries (Iowa) RB Sedrick Shaw (Iowa) |
| Dec 31 1992 | Baylor | 20 | Arizona | 15 | DL Rob Waldrop (Arizona) WR Melvin Bonner (Baylor) |
| Dec 31 1991 | UCLA | 6 | Illinois | 3 | DL Mike Ploskey (Illinois) LB Arnold Ale (UCLA) |
| Dec 31 1990 | Michigan State | 17 | USC | 16 | LB Craig Hartsuyker (USC) WR Courtney Hawkins (Michigan State) |
| Dec 25 1986 | Alabama | 28 | Washington | 6 | DL Steve Alvord (Washington) DL Cornelius Bennett (Alabama) |
| Dec 28 1985 | Georgia | 13 | Arizona | 13 | OL Peter Anderson (Georgia) K Max Zendejas (Arizona) |
| Dec 22 1979 | Washington | 14 | Texas | 7 | WR Paul Skansi (Washington) DL Doug Martin (Washington) |
| Dec 31 1977 | Stanford | 24 | Louisiana State | 14 | RB Charles Alexander (Louisiana State) LB Gordon Ceresino (Stanford) |
| Dec 28 1968 | Auburn | 34 | Arizona | 10 | QB Buddy McClinton (Auburn) OL David Campbell (Auburn) |
| Dec 31 1963 | Oregon | 21 | Southern Methodist | 14 | QB Bob Berry (Oregon) OL Dun Hughes (Southern Methodist) |
| Jan 1 1940 | Catholic | 0 | ASU | 0 | |
| Jan 2 1939 | Utah | 26 | New Mexico | 0 | |
---
—More from Staff—