Posted on November 12, 2023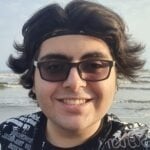 By Aidin Ebrahimi, SuperWest Sports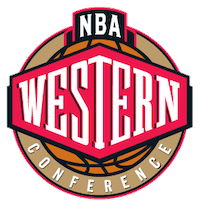 You know what they say, time flies. Just a year ago I wrote my first column for SuperWest Sports, and now here we are, well into another unpredictable season.
The Rockets are somehow in the playoff picture while the Clippers have gone winless with James Harden.
So as always, here is my update on the status of NBA Western Conference teams as well as a look at the previous week's best team and MVP.
Prepare For Takeoff
Houston Rockets (5-3, 4-0)
M
any, including myself, expected another terrible season for the Rockets after a winless 0-3 start, but they have quietly won five games in a row and are now in the playoff picture.
Sure, their opponents struggled with injuries, as the Kings were missing De'Aaron Fox, the Lakers were missing Anthony Davis, and the Pelicans were missing CJ McCollum.
But beating the likes of Domantas Sabonis, LeBron James, and Zion Williamson is really impressive for a Rockets team that only dreamed of such victories just a few months ago.
The last time that the Rockets had a winning record was February 4, 2021, over 1000 days ago.
That was when the Donovan Mitchell and Rudy Gobert-led Utah Jazz were sitting atop the Western Conference, and the Rockets were being led by John Wall, Christian Wood, and Victor Oladipo.
Yeah, it's been a while.
Oladipo is actually on the Rockets roster this season, but he's not expected to suit up due to an injury. The Rockets don't even need him now, as the great play of Jalen Green is giving them all the scoring help they need.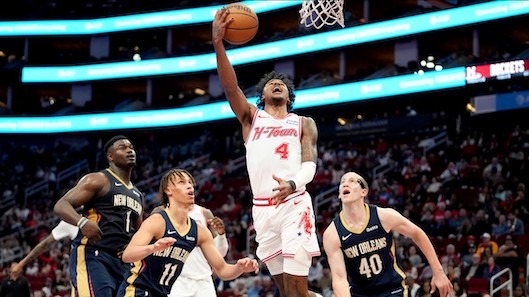 The biggest knock on Green's game has always been his efficiency, but he shot 51.9% from the field and 47.6% from three last week, and the wins just came pouring in.
But Green isn't alone as the rest of this young core is cooking something special.
Alperen Sengun is looking to become the second-ever Turkish player to make an All-Star team after Mehmet Okur, as he averaged 18.8 points, eight rebounds, and 6.3 assists in just 29.6 minutes per game over this past week.
Fred VanVleet might be very inefficient, but he's affecting the game in many different ways, as he's averaging career-highs in assists per game (8.4) and average Plus/Minus Net Per 100 Possessions (+12.2).
Dillon Brooks is still keeping up his red-hot shooting streak (64.6 true shooting percentage last week), while Jabari Smith is proving himself to be a valuable do-it-all type of player.
Smith averaged 18 points and 10 rebounds per 36 minutes last week.
I'm not sure that the Rockets' success is sustainable but for the first time in a long time, Rockets fans can look forward to seeing their team take the court.
The Sad Stars
Desmond Bane and Jaren Jackson Jr.
T
he Grizzlies are still in a lot of pain right now, but Desmond Bane and Jaren Jackson Jr. are trying their best to give Grizzlies fans something to look forward to.

I still haven't given up on them as we all saw what happened with the Lakers last season, but things are tough right now and they have to turn around before Ja Morant returns.
Last week the Grizzlies went 1-3, their only win coming in a game at Portland where Bane and JJJ combined for 57 points.
Despite the play of Bane and Jackson Jr. however, the Grizzlies failed to win another game and currently stand as the worst team in the entire NBA.

Bane averaged 28.8 points on 45.4% shooting from the field and 38.5% from three last week, while Jackson Jr. averaged 24.8 points on 57.6% shooting from the field and 36.4% from three in the same time span.
Luke Kennard also came up big with elite shooting 48% from three, but his great play was essentially negated by Marcus Smart's terrible shooting (39.7 true shooting percentage).
HC Taylor Jenkins has to get creative now, and maybe give youngsters like Kenneth Lofton Jr. more minutes in these desperate times.
No Chemistry?
The Los Angeles Clippers (3-5, 0-3)
H
ere we are again. Just like last season, the Clippers find themselves in the midst of a losing streak after acquiring a former Thunder/Rockets player who won an MVP.
Their losing streak with Russell Westbrook was worse actually, as they went 0-5 in Westbrook's first five games as a Clipper. They went from the fourth seed all the way down to the eighth and were sitting at a 33-33 record.
But after those five games from hell, the Clippers ended the season 11-5 (5-1 with a healthy Paul George) and finished fifth in the West.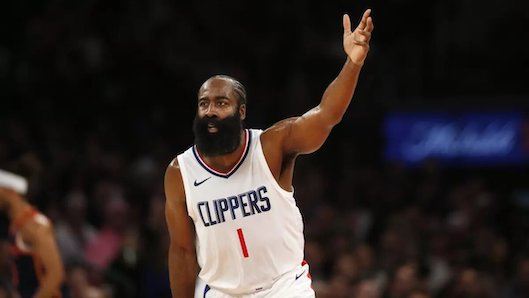 Their current situation is far from ideal, but building a champion takes time. Chemistry is important, and it takes a bunch of weeks for a new star to settle into a contending squad.
They will probably have to move Westbrook or Harden to the bench, as the bench unit has not been pulling their weight.
Norman Powell, Bones Hyland, and Terance Mann all averaged less than nine points per game last week, so having one of the stars help the bench unit will help the other stars dominate more easily.
Chef Luka's Oven
Luka Doncic
I
s Steph Curry the only "chef" in the NBA? Luka Doncic certainly makes a compelling argument to be the NBA's second "chef."
Luka has once again gotten off to a hot start and is in MVP talks, but we have to be cautious.
In three of his five full NBA seasons (2019-20, 21, 22, 23) Luka's numbers have gone down since the All-Star break, which is a concerning trend that has caused him to get removed from the MVP conversations in those seasons.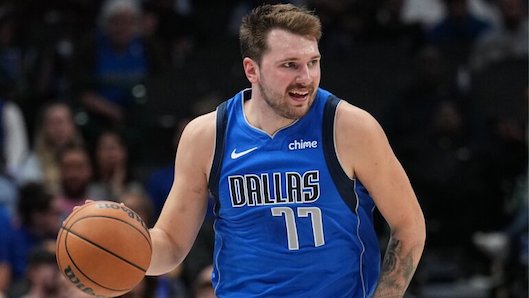 But his current numbers are so ridiculous (or as Mavericks fans say, "Ridirkulous") that the NBA will have no choice but to give him the MVP if he can keep things up as he did in his rookie season and 2021-22.
Those were two seasons where he actually upped his production after the break.
Last week, only Curry (12.8) shot more threes per game than Luka (9.8), and the Slovenian superstar converted a large volume of his threes, at a 40.8% clip to be exact.
He also averaged 7.6 rebounds and 7.4 assists to go along with his 32.2 points per game last week, simply astonishing numbers that we've gotten accustomed to.
Best Team of the Previous Week
The Minnesota Timberwolves (6-2, 4-0)
I
he Timberwolves? Yes! The experiment of Karl-Anthony Towns as the top dog has failed, but he's still a great second option

Towns averaged 21 points and 8 rebounds a night last week while shooting 52.6% from the floor and 40% from deep.
Rudy Gobert has really come into his own now, while the likes of Naz Reid, Jaden McDaniels, and Mike Conley have been great contributors (Conley had six consecutive games without a turnover).
But the main point of focus is Anthony Edwards. The former first-overall pick averaged 30.8 points, 6.8 rebounds, and 6.5 assists while shooting 54% from the field despite three consecutive 2-8 shooting nights from deep.
It just goes to show you how lethal Edwards is around the rim and in the midrange.
MVP of the Previous Week
Shai Gilgeous-Alexander (Oklahoma City Thunder)
I
f Luka or Edwards want to win MVP, Shai Gilgeous-Alexander will give them a run for their money.

After a rough three-game stretch against Denver, Detroit, and New Orleans, Gilgeous-Alexander suffered a minor knee injury and sat out in OKC's loss against Golden State.
But when he came back, he put the NBA world on notice. After dropping 30 on the Hawks, he dominated the Cavaliers, scoring 43 points, just one point shy of his career-high of 44.
Gilgeous-Alexander then followed that up with a 33-point game against the Kings. He did all of this scoring this week while averaging 7.3 rebounds, six assists, 1.7 steals, and one block a night.
He also shot 59.7% from the field. OKC should be able to go on a dominant run with a healthy Shai, as the rest of the team are still balling out alongside their superstar.
---
—More from Aidin Ebrahimi—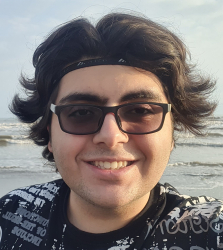 Latest posts by Aidin Ebrahimi
(see all)