Posted on November 15, 2022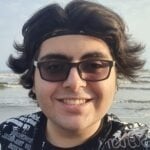 By Aidin Ebrahimi, SuperWest Sports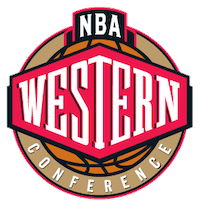 This NBA season is getting crazier by the day.
The East is slowly catching up with the West. The Eastern conference now has seven teams with a .500 or better record, while the West has nine.
However, the biggest surprise is the fact that so many "contending" teams in the West are performing poorly.
So without further ado, here is my preview of this upcoming week's NBA action, as well as a look at the previous week's best team and MVP.
Are They Legit?
The Utah Jazz (10-5, 2-2)
I
n
my previous column
, I predicted the Jazz wouldn't make it out of their road trip with a winning record. I was correct, as the Jazz went 1-2 on the road.
They have a very rough week ahead, too. They'll be facing the Knicks, the Suns, and the current No. 1 team in the West, the Trail Blazers.
However, both of those losses were by single digits, and their players played pretty well.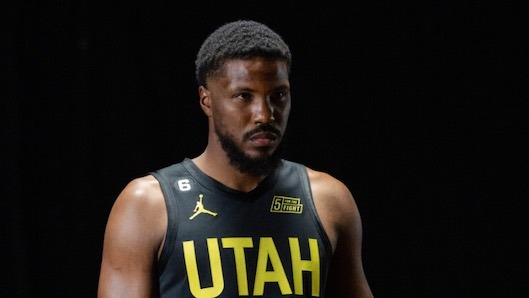 Malik Beasley averaged an efficient 16.5 points, Talen Horton-Tucker and Collin Sexton both put up 21 points per 36 minutes this week and Lauri Markkanen averaged 22 points on awesome shooting splits (55% from the field and 50% from three).
But two things let Utah down this week: Markkanen's unexpected drop in rebounds (Dropping from 9.5 per game before this week to 6.5), and Mike Conley's poor play.
Conley had an average game score of 5 and an average BPM of -15 as the Jazz's starting point guard.
If the Jazz truly want to make the playoffs this year, maybe it's time to name Collin Sexton as the starting point guard moving forward.
The Sacramento Kings (6-6, 3-1)
A
fter a close loss against Golden State where Steph Curry went off (we'll get to that), the Kings won three games in a row, beating the Cavaliers, and the Lakers, and getting revenge against the Warriors.
Following a slow start this year, Domantas Sabonis is playing like his 2020-21 All-Star self. He put up 22 points, 13 rebounds, and 6.5 assists a game this week.
If he can keep up this level of play, he can become an All-Star once again. Sabonis' star teammate De'Aaron Fox is also putting up great numbers.
But I still don't truly believe in the Kings.
Their supporting cast is not deep enough to make the playoffs in the West, and one of their key players last year, Harrison Barnes, has regressed significantly.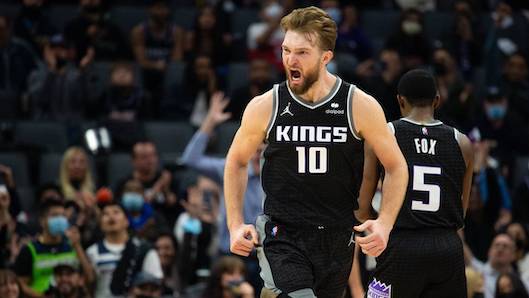 The former NBA champion was a borderline 40% shooter from deep during his tenure in Sacramento, but now he's only making 22.5% of his three-point attempts.
Barnes needs to step it up and return to his old self.
Another problem for the Kings is that their new rookie Keegan Murray needs to become more comfortable playing on the road.
When playing at home, Keegan looks like a future star. But when he is away from the Golden 1 Center, he looks like one of the worst starters in the NBA.
Over the past few days, he had two great games (both at home) and two terrible games (both away).
Unfortunately for Murray, the Kings' front office is historically impatient, so he needs to find some consistency on the road if he wants to gain the trust of the Kings' GM Monte McNair.
The Latest on the Kawhi Leonard situation
K
awhi Leonard is still out, but maybe his situation isn't as bad as many initially thought.
Leonard "looked pretty good" in recent practices, according to Clippers head coach Tyronn Lue, but he did say that Kawhi "still has a ways to go."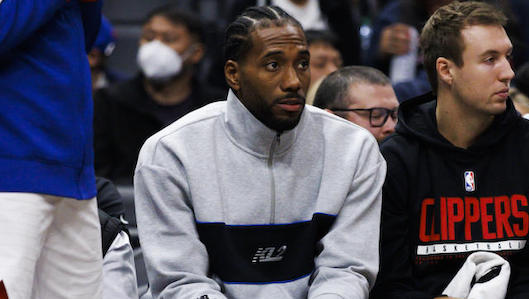 The injury isn't some super serious season-ending injury, as Kawhi has been playing 5-on-5 with the players and coaches.
He'll probably be out for another week or two, as the Clippers don't want to rush the two-time Finals MVP back into action.
Big Week Coming Up for…
The LA Clippers (7-6, 2-1)
A
fter a shaky 2-4 start to the season, the Clippers have had two consecutive weeks where they had a winning record, and I expect that to continue this week.

The Clippers have one of the easiest schedules in the West this week, as they'll be facing the Rockets, the Mavericks, the Pistons, and the Spurs.
That's three games against tanking teams.
Even though they don't have Kawhi, anything less than a 3-1 record this week will be a massive disappointment.
Who will Struggle this Week?
The San Antonio Spurs (6-7, 1-2)
T
he Spurs had some fun beating up on Milwaukee's B-team, but their upcoming road trip won't be so fun for them.

They will face four Pacific division teams (Warriors, Kings, Clippers, Lakers), and the Blazers on the road this week.
They might be able to get a lucky win, but their season could effectively end right here.
In other, completely unrelated news, Victor Wembanyama made his France debut last week, putting up 20 points for "Les Bleus."
He could be their next Tim Duncan. As I said last week, the Spurs should definitely tank for him.
Best Team of the Previous Week
The Portland Trail Blazers (9-4, 3-1)
I
n a week where Damian Lillard and Anfernee Simons shot the ball inconsistently, and with Jusuf Nurkic dealing with a hip injury, you'd think that the Blazers would struggle.
But Jerami Grant's incredibly efficient 29 points a night in three games helped Portland tremendously.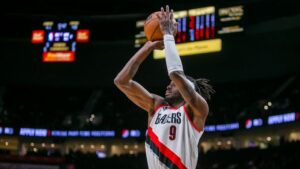 And in the one game where Grant didn't play (on the road against Charlotte), "Big Game Dame" had his best game of the week, putting up 26 points on 50% shooting from the field and from three.
Drew Eubanks did pretty well filling in for Nurkic as the Blazers' starting center. Although his stats are modest, he makes up for it with his high motor and effort on the defensive end.
He also takes some very smart shots around the rim.
MVP of the Previous Week
Stephen Curry (Golden State Warriors)
C
ould it be anyone else? Steph became the oldest player to record consecutive 40+ point games since the GOAT himself Michael Jordan in 2002.
Steph is currently leading the NBA in Offensive Win Shares, Offensive BPM, Effective FG% for players who average more than 17 points, True Shooting Percentage for players who average more than 12 points, and of course, three-pointers made.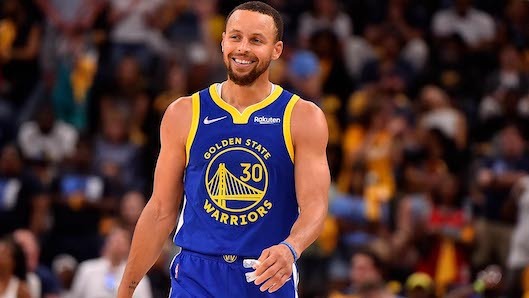 He's doing all of this while being outside of the Top 10 in Usage Percentage, which is absolutely ridiculous.
If players like Jordan Poole and Klay Thompson (who has vowed to "open the floodgates") can turn things around, the Warriors can forget this slow start to the season ever happened.
---
—More from Aidin Ebrahimi—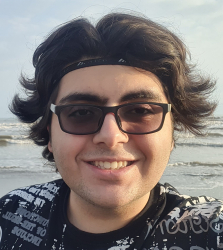 Latest posts by Aidin Ebrahimi
(see all)