Posted on November 7, 2022

  By Aidin Ebrahimi, SuperWest Sports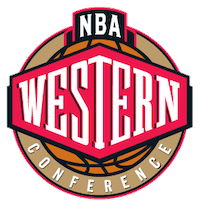 The Western Conference is more stacked than ever.
As of November 7th, 10 teams in the West have a .500 or better record—twice as many as the number of .500 or better teams in the Eastern Conference (5).
This week will be crucial for Western teams, especially if they want to mount a serious playoff challenge.
Here is my preview for this upcoming week's NBA action, as well as a look at the previous week's best team and MVP.
Who Should be Worried?
The LA Lakers (2-7, 1-2)
The Lakers started the week off by getting their second win of the season against the Pelicans in a thrilling game that went to overtime.
However, that win becomes way less impressive when you consider that the Pelicans did not have former Laker Brandon Ingram for that game. They then got blown out by the Jazz and LeBron's former team, the Cavaliers.
Throughout last season, the Lakers had a scapegoat for when things went wrong, Russell Westbrook.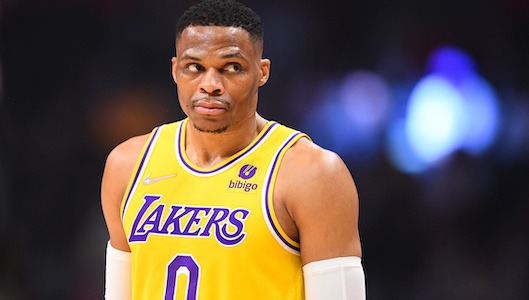 But Westbrook has been playing like a 6th man of the year candidate ever since being benched, so you can't really blame him right now.
Also, Westbrook's replacements at the starting Point Guard position aren't doing too well. Patrick Beverley put up just five points and four assists in two games as a starter this week before going down with an illness.
And Kendrick Nunn had more rebounds (3) than points and assists combined (2) against the Cavs.
LeBron James went 1-16 from three this week. They need to turn things around, or they'll be out of playoff contention by the trade deadline.
The San Antonio Spurs (5-5, 0-3)
In what could very well be Gregg Popovich's final NBA season, the Spurs got out to a 5-2 start, but then the team suddenly released their 2021 lottery pick Joshua Primo, which caught many off-guard.
Then, the disturbing details behind Primo's release emerged, and almost instantly the Spurs fell apart.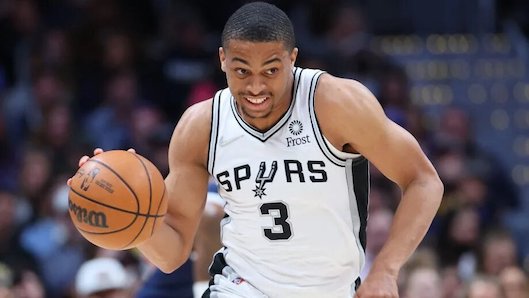 Without their star man Keldon Johnson, they lost by a ridiculous 43 points against Toronto. In Johnson's return, they lost a close game to the Clippers (without Kawhi Leonard) and lost by 25 to the Nuggets.
Their next five games are incredibly difficult (Denver, Memphis, Milwaukee, Golden State, and Portland), and I'll be very surprised if they can even win one game out of these five.
It looks like the Spurs will be entering "The Wembanyama Sweepstakes" very soon.
Steve Ballmer

The Clippers (and especially Paul George) are playing well at the moment, so this is not about the Clippers. It's about Steve Ballmer, who is definitely worried about his $176 million superstar, Kawhi Leonard.
Did he re-aggravate his injury? Is he just being cautious? Will he retire and start a new tech company with Ballmer?
As is often the case with the mysterious Leonard, we will never know until we see him on the court again, whenever that may be.
A Player Who Will get Traded is…
Jae Crowder
Despite an unfortunate injury to Cameron Johnson, the Suns started Torrey Craig rather than playing their disgruntled veteran wing Jae Crowder.
According to Shams Charania, the Atlanta Hawks have emerged as a potential suitor for Crowder.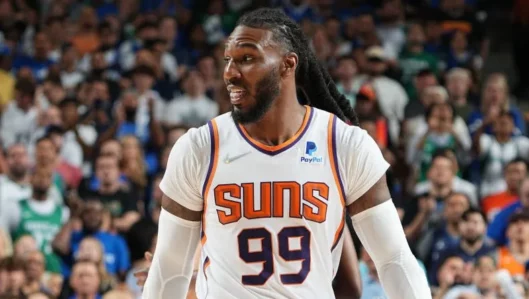 Meanwhile, some of Crowder's former teams (Boston, Dallas, Memphis, and Miami) are interested in his services according to Brian Windhorst.
With so many teams interested, and with the Suns looking for a short-term starter at the 4, Crowder might not be staying in Phoenix for much longer.
Who Will Bounce Back this Week?
The Golden State Warriors (3-7, 0-3)
The road trip from hell is finally over. For a team that some call "The Road Warriors," an 0-6 start on the road this season is very surprising.
Currently, the Warriors have the worst defense in the entire NBA, however, I expect them to turn things around quickly.

They had two terrible stretches last season, going 2-11 from February 9th to March 7th, and going 1-7 from March 16th to March 30th.
Despite these two stretches, they went on to win the NBA championship.
This week, they face the Kings twice (once at home and once on the road) and also the aforementioned Spurs which should boost their record.
Their only real test will be against the Cavs, but the Warriors will be at home for that game too. There's a good chance that Golden State will be 7-7 by November 14th.
Who Will Struggle this Week?
The Utah Jazz (8-3, 2-1)
It was fun while it lasted, but the Jazz are probably going to come back down to earth this week.

Utah has been sensational at home this season, winning 4 out of 4 games, however, their record is less impressive on the road (4-3).
Unfortunately for them, they'll go on a three-game road trip this week after their matchup with the Lakers.
They'll be facing three talented Eastern teams in the Hawks, Wizards and 76ers away from home. If they can make it out of this road trip with a winning record, then maybe they are legit.
Best Team of the Previous Week
The Memphis Grizzlies (7-3, 3-0)
Ja Morant had a rough week, shooting 34% from the floor and 22% from deep. But that hasn't stopped the Grizzlies from dominating.

They beat Portland, Charlotte, and Washington largely thanks to Desmond Bane's 25 points on 50% from the field and 52% from three.
But I also have to mention Steven Adams' seven offensive rebounds per game, which is absolutely insane. Also, Jaren Jackson Jr. is expected to return somewhere between November and January.
The Grizzlies are currently unstoppable and they're probably going to get even better in the near future with JJJ's return.
MVP of the Previous Week
Paul George (LA Clippers)
Although Luka Doncic went 2-0 this week and posted incredible numbers, I'll have to go with PG-13, who played one more game than Doncic.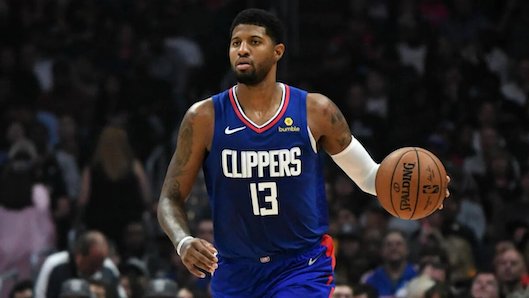 George put up 31 points, 5 rebounds and 5 assists while having incredible shooting splits of 55% from the field, 43% from three, and 86% from the line.
We don't know when "The Klaw" will be back, but until then, Paul George will continue to carry the Clippers on his back.
---
—More from Aidin Ebrahimi—
Latest posts by Aidin Ebrahimi
(see all)