Posted on March 10, 2023

  By Aidin Ebrahimi, SuperWest Sports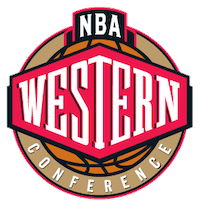 Yet another wild week is in the books.
All eyes are on the Ja Morant controversy, which could derail what has been a fantastic season for Memphis so far.
So as always, here is my preview of this upcoming week's NBA action, as well as a look at the previous week's best team and MVP.
A Week from Hell
The Memphis Grizzlies (Overall: 38-26, Last Week: 1-3)
T
his week started well enough for the Grizzlies, as they beat the Houston Rockets 113-99.
Then, almost immediately after that, Ja Morant was accused of punching a 17-year-old during a pickup basketball game last summer, according to a report from Molly Hensley-Clancy of The Washington Post.
The boy's mother filed a lawsuit and demanded $20 million from Morant, however, the reporter added that the mother has had a history of filing lawsuits that eventually get dismissed.
Against the Nuggets, Denver essentially ended Memphis' quest for the one seed, defeating them by 16 points. More bad news came when it was announced that Brandon Clarke had suffered a torn left Achilles, ending his 2022–23 season.
An Achilles injury is one of the worst injuries that an NBA player can suffer, and I hope that Clarke can recover fully, as he's a very solid player.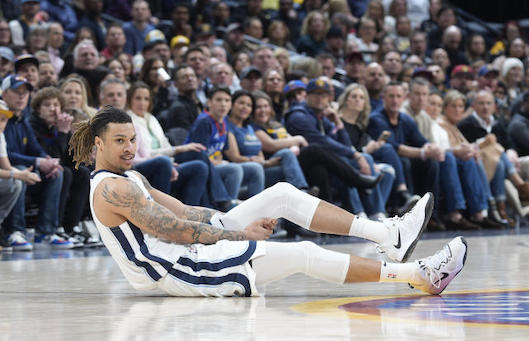 And just hours after the loss, Morant made a very stupid decision, going on Instagram Live and dancing while holding a gun at a Denver nightclub.
Morant was suspended for at least two games, however, the suspension became even longer, as Memphis later announced that Morant would be suspended for at least four more games (six games in total).
The NBA is currently investigating if Morant had carried that gun while with the team.
Many figures around the league have spoken out on Ja's antics, with former NBA MVP Shaquille O'Neal's remarks being the most intriguing:
"It was a bad choice," O'Neal said. "It was a bad decision. There's no excuse for what he did. You got to have enough common sense to know that wasn't going to go the way you wanted it to go. You're not a rapper, you're an NBA player. I don't know where you're from, I don't know who's hanging out with you. That don't matter. When it's you making the decision, you gotta be smart."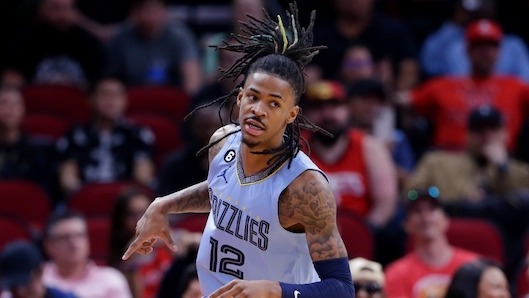 Shaq has many parallels to Morant, as he had a rough childhood. Shaq's father was a drug addict and was jailed when Shaq was an infant. The two didn't meet again until 2016.
Shaq was also an incredibly influential figure to many kids around the world, which is very similar to Ja.
This was obviously not a make-or-break year for Memphis, so even if Ja gets suspended for a long time, they shouldn't worry and should just focus on getting Morant all the help he needs and turning his focus back to basketball.
There have also been some concerning reports that Ja might have an alcohol addiction, which becomes more and more apparent if you look at his old IG Lives, especially the ones that showcase him drinking Tequila at a concerningly rapid rate.
They also need to get an older, experienced vet on the roster who can mentor the young guys on and off the court, similar to Udonis Haslem and Andre Iguodala in Miami and Golden State respectively.
The oldest member on the current Grizzlies roster is Steven Adams, who is just 29.
Thunder Up!
The Oklahoma City Thunder (Overall: 31-35, Last Week: 3-2)
W
hat a season this has been for OKC. Even with a healthy Chet Holmgren, the expectations for the Thunder were around 25 wins and their players taking steps in the right direction.
And when Chet went down, many thought that Oklahoma would enter the "Wembanyama Sweepstakes." Instead, the Thunder have won 31 games already, and are competing for a spot in the Play-In tournament.
OKC fans hope that they can make the postseason, if they don't, they won't get a high draft pick and enter the NBA's dreaded "No Man's Land."
However, even if that does happen, the future is incredibly bright if Chet works out and becomes the star many thought he'd be when he was coming out of Gonzaga.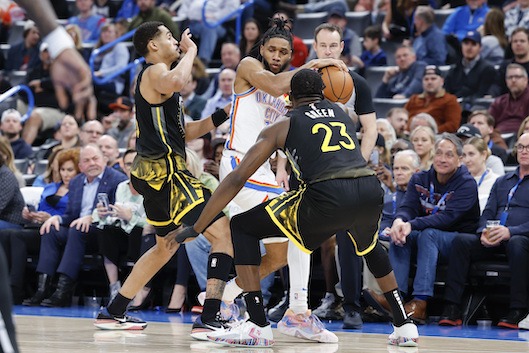 Despite his weak frame, Holmgren claims that he'd never been injured before in his life and if he can stay healthy, he has the talent to lift this Thunder team to new heights with Shai Gilgeous-Alexander.
They'll also be joined by solid pieces like Josh Giddey and Jalen Williams.
Sticking with this season now, they got two impressive wins against the Jazz, who are also fighting for a Play-In spot, and an even more impressive win against their bitter rivals throughout the 2010s, the Golden State Warriors.
Their schedule will become very difficult after this, as they'll face off against the Suns, the Clippers, the Warriors, and the Grizzlies to end their season.
No matter what happens though, the players should be very proud of what they've managed to accomplish this season.
The Durant Experience
Kevin Durant
K
evin Durant loved teasing Suns fans. In his first three games as a Sun, Durant posted absurd numbers.
In three games (all of them were wins) he averaged 27 points, 7 rebounds, and a career-low 2 turnovers while shooting 69% from the field, 54% from three, and 88% from the free-throw line.
Durant also just played 33 minutes per night, which is the lowest mark of his career. His advanced stats are absolutely ridiculous. In that stretch, KD's Offensive Rating was 145, which shatters his previous career-high of 125 in 2016-17 with Golden State.
He had a True Shooting percentage of 81%.
For reference, the highest TS% in a season by any player in NBA history belongs to Rudy Gobert last year, which was 73%. 98% of Gobert's shots came from less than 10 feet of the basket, and half of his shot attempts were dunks.
All of the following advanced stats were career-highs for KD: His Win Shares per 48 of 0.3, his PER of 30, his Offensive BPM of 9.7, his Defensive BPM of 2.8, and his Overall BPM of 12.5.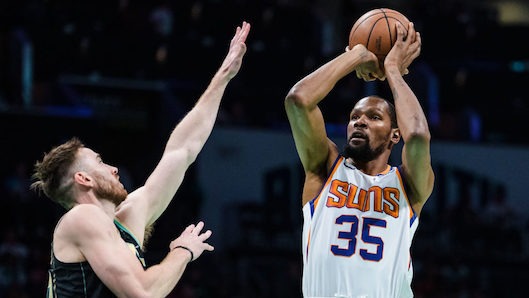 And he did all of this with a Usage Rate of 24%, which is the lowest mark of his career.
While these numbers are unsustainable, if Durant played anywhere near these standards for the rest of the year, the Suns had a legitimate chance of finishing as the 2nd seed and they could have even caused some trouble for Denver in their quest for the 1st seed.
But, as I said before, this team is injury prone. And before playing against his former team, the OKC Thunder, KD slipped and hurt his ankle in his pre-game warmups. Durant is scheduled for an MRI on Thursday.
There are fears that the sprain might be serious and Durant could miss multiple weeks, but nothing has been confirmed. I feel like he'll miss a week or two, as the blood flow to his ankle is slower than normal people due to his height.
Let's hope that Durant can make a full and speedy recovery.
Will The Real Batman Please Stand Up?
The Dallas Mavericks (Overall: 34-33, Last Week: 2-2)
A
h yes, the classic debate. Who's Batman and who's Robin? Who's Mario and who's Luigi? Who's Sonic and who's Tails? Who's Shrek and who's Donkey? You get the point.
My first ever NBA article was on this exact subject, covering Giannis and Khris Middleton in the 2021 NBA Finals after Kendrick Perkins said that Giannis "was the Robin."
Although my article no longer exists (the site shut down), I said that being "a Robin/Luigi/Tails/Donkey/etc" is perfectly fine, since it doesn't really matter who the Batman/Mario/Sonic/Shrek/etc is.
They both need to work together to achieve their goals, and can't do it alone.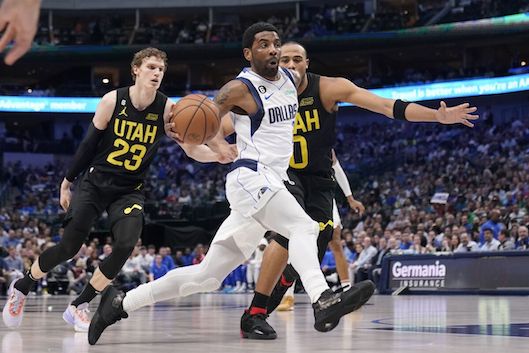 The always controversial Skip Bayless has sparked yet another debate of this nature, saying that Luka Doncic "had forfeited his Batman card" to Kyrie Irving and Luka "is now the Robin."
"I'm seeing Batman Kyrie and Robin Luka." Said Bayless. "Luka is now Mr. 3 Quarters while Kyrie is Mr. 4th Quarter."
It seems like Skip is playing his classic instigator character here, trying to irritate one of the two stars.
They shouldn't pay any attention to the outside noise and should divert all of their attention to the fact that they have had a record of 6-7 ever since trading for Kyrie.
I previously said that Kyrie will probably move on from the Mavs after the season, and if Dallas wants to prevent that from happening, they should step up their level of play and push for a guaranteed playoff spot.
Best Team of the Previous Week
The Phoenix Suns (Overall: 37-29, Last Week: 4-0)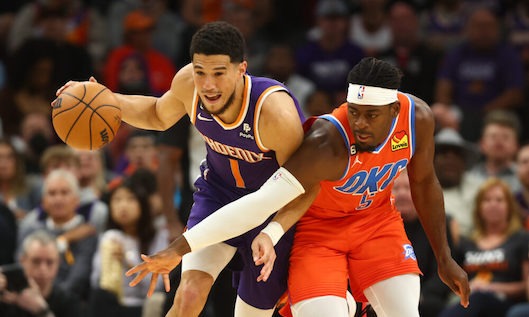 I
've already talked about KD, but what about everyone else?
Well, Devin Booker is finally looking like himself after his return from injury, as he averaged 38 points and 7 assists per game while shooting 60% from the field and 53% from three.
Terrence Ross showed that he can still produce at a solid level, going 6-11 from three in just 36 minutes overall. Deandre Ayton cleaned up the glass, scoring 44 points and grabbing 43 rebounds.
The legendary Chris Paul stuffed the stat sheet by averaging 10.5 points, 9 assists, 4.5 rebounds, and 2 steals while shooting 41% from deep.
Although the overall bench production has declined for Phoenix (their average bench PPG has gone down by 4), the Suns' role players made big plays on defense.
Jock Landale, Torrey Craig, Josh Okogie, Darius Bazley, Ish Wainright, and T.J. Warren combined for 23 steals and blocks.
With KD out, the team needs to continue their solid play to lock up a high seed for Playoff time.
MVP of the Previous Week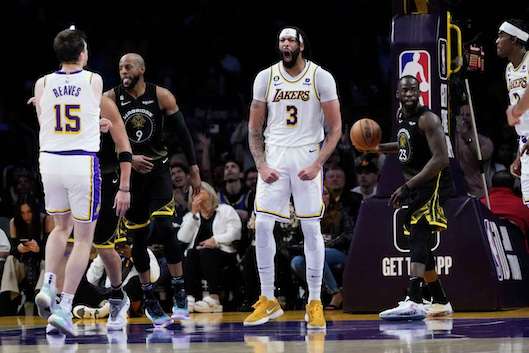 Anthony Davis (Los Angeles Lakers)
A
D really wants to bring this LA team to the Playoffs against all odds.
For the first time this season, the Lakers are in the top 9 of the Western Conference (They've even sunk as low as 15th on two separate occasions). In fact, the last time that the Lakers were 9th was March 26th of last year.
This reminds me of the 2017-18 Pelicans after DeMarcus Cousins went down with an Achilles injury that pretty much ruined his career.
In 33 games without Boogie Cousins, AD averaged 30 points and 11 rebounds while leading his team to a 21-13 record, leading his team to the 6th seed.
They then shocked the NBA world by sweeping the third-seeded Blazers before succumbing to the Warriors in the Second Round. In the first week after Boogie's injury, the Pels fell to 9th, but AD carried them back to the postseason.
Last week, Davis put up 36 points, 12 rebounds, and two blocks and night while shooting 58% from the floor and 44% from deep. He also went 29-36 from the charity stripe and only recorded seven fouls in three games.
After a close loss against Minnesota, he led his squad to two impressive and important victories against Golden State and Memphis.
If 'The Brow" can stay healthy, and if LeBron can return sooner than expected, then maybe, just maybe, there's still some hope left for the LakeShow.
---
—More from Aidin Ebrahimi—
Latest posts by Aidin Ebrahimi
(see all)