Posted on September 16, 2023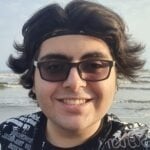 By Aidin Ebrahimi, SuperWest Sports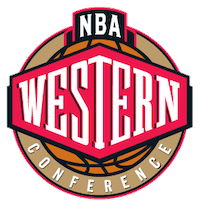 The FIBA World Cup is over, meaning that we're less than a month away from the start of training camp and the preseason.
We saw Team USA underperform once again, but now there are serious talks that some of the NBA's biggest stars will suit up for the Olympics.
In this column, I look at the biggest NBA stories of the first two weeks of September.
Crash and Burn
Team USA
B
efore the creation of the Dream Team, global interest in the sport of basketball wasn't nearly as high as it is today.
When kids around the globe watched Jordan, Bird, Magic, and other stars beat their national teams by 30+ points every game in the 1992 Olympics, everyone suddenly became interested in the sport.
In 1991-92, there were 23 international NBA players from 18 countries; now, there are approximately 120 international players from 40 countries in the NBA today.
So, you could say that the Dream Team not only helped to create a global basketball craze, but it also helped create some of the most talented international hoopers ever.
It's not 1992 anymore. Worldwide basketball talent is at its all-time high. To prove that point, let's look at the evolution of the MVP voting.
In 1992-93, all players in the top 10 of MVP voting were American (Patrick Ewing and Hakeem Olajuwon were born in Jamaica and Nigeria but both played for Team USA).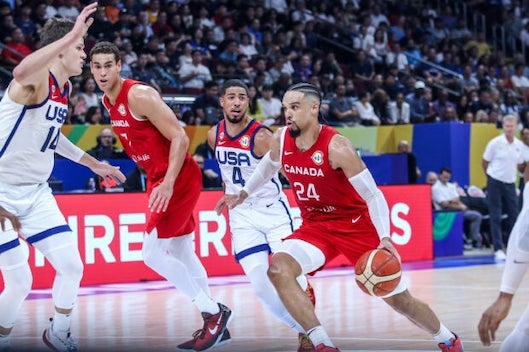 In 2002-03, only one player in the top 10 was an international, Dirk Nowitzki. The same thing happened ten years later, as Tony Parker was the only international in the top 10 of MVP voting.
But the new generation finally grew up, as six players (Joel Embiid, Nikola Jokic, Giannis Antetokounmpo, Shai Gilgeous-Alexander, Domantas Sabonis, and Luka Doncic) finished in the top 10 of MVP voting.
Not only do the internationals have a lot of players now, but it could be argued that they have the best players in the world.
In a previous column, I praised Anthony Edwards, Austin Reaves, and the rest of the young Team USA squad.
I also looked at some of the other international players, such as Dennis Schroder and Gilgeous-Alexander, who both cooked Team USA in the tournament.
These losses don't take anything away from all the young and talented guys on Team USA, it just goes to show how much the foreign players have improved and how hungry and eager they are to beat Team USA.
Look at Dillon Brooks, for example. He was arguably the worst offensive player in basketball last season but dropped 39 points on Team USA.
The Road to Recovery
S
o it's clear that the Americans need another Redeem Team. The Redeem team came into existence due to the embarrassment that the 2004 national team suffered.
They lost two games in the group stage before being humiliated by Manu Ginobili and Argentina in the semi-finals.
Apart from AI and Duncan, there weren't a lot of established superstars on that team (LeBron and Wade were rookies).
Who was the most established player on this 2023 team? Maybe Brandon Ingram?
Who barely played for the team. This team wasn't as bad as 2019's team, but it's clear that Team USA has fallen from grace and needs to show everyone who's the boss once again.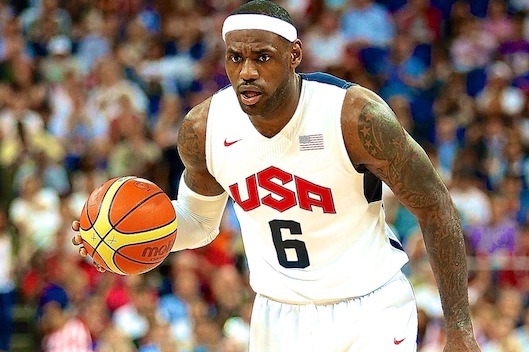 We need another dominant team to usher in a new generation of basketball players.
LeBron hasn't played for Team USA since 2012. Stephen Curry last played for the team before winning his first MVP. Anthony Davis hasn't played since 2014, and Jimmy Butler and Paul George haven't played since 2016.
And there are even some stars who have never suited up for the team, like Kawhi Leonard.
If they could mix some of these superstars with the superstars that usually suit up for Team USA in the Olympics like Kevin Durant, and some of the best young guns from this 2023 squad, they could create yet another unbeatable juggernaut.
And they could also make a statement if they can get Joel Embiid on board, who became a US citizen last year.
Bright Futures
Canada, Serbia, and Germany
L
ike I said before, Canada's roster is stacked with talent.
Shai put up unreal numbers and Dillon Brooks went off against America, but the likes of RJ Barrett, Lu Dort, Kelly Olynyk, Nickeil Alexander-Walker, and Dwight Powell all made valuable contributions.
And two of their biggest stars, NBA champions Andrew Wiggins and Jamal Murray, didn't even play in the World Cup but could join the team for the Olympics.
The days of Steve Nash being the only great Canadian ball player are long gone.
Serbia made a surprise run to the Finals despite Nikola Jokic—who is almost unanimously considered the best basketball player on Earth—declining to be a part of the squad due to feeling tired after the playoffs.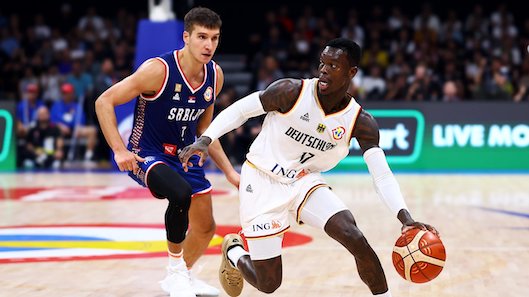 He too could come back in the Olympics, but even if he doesn't, they still have Bogdan Bogdanovic and Nikola Jovic who shined in the World Cup.
The Germans, who won the World Cup, are led by Dennis Schroder, who replaced Dirk Nowitzki as the leader of this team.
Schroder, along with brothers Moritz and Frank Wagner dominated the tournament and also had some help along the way with players like Daniel Theis, Isaac Bonga, and Bonga's Bayern teammate, sharpshooter Andreas Obst.
Obst is only 27 and torched Team USA for 24 points and four threes. The future is bright for these three national teams, and maybe another national team can rise in 2024 as well.
The NBA's Player Participation Policy
T
he NBA has finally had enough of all the resting and load management stuff and created a new rule, effective immediately.
This new rule basically encourages star players to suit up if they are healthy and fines teams who rest healthy star players.
How did they determine who is a "star player"?
They went with the easy route, saying that if a player has been named to an All-Star team or an All-NBA team in the previous three seasons, they're a star.
If a player like Desmond Bane makes an All-Star team for the first time this season, they'll be impacted by this rule after the All-Star break.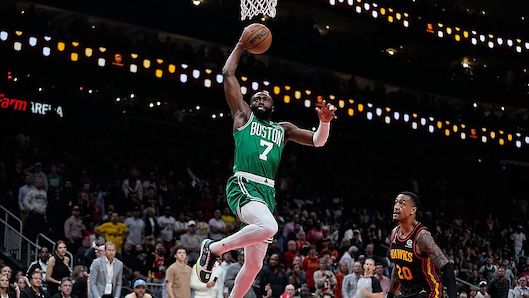 The current list of "star" players has 49 players in it, and it's nowhere near perfect, with guys like Ben Simmons and Mike Conley on the list. Apparently, the Timberwolves have four "star players" now.
But, it's better than nothing.
What the Trail Blazers and Wizards did with Damian Lillard and Bradley Beal last season was pretty bad, but kind of understandable as they almost had no chance of making the playoffs by the time they were shut down.
But what the Mavericks did with Luka Doncic and Kyrie Irving was flat-out shameless. We had never seen anything like it before, a team purposefully sabotaging their playoff chances to get a higher draft pick this late in a season.
A lot of people think this rule will be a bad thing for guys like Kawhi and PG13, but the reality is that they missed the majority of their games due to injuries, not load management.
I think this is a good rule change that protects the integrity of the game.
---
—More from Aidin Ebrahimi—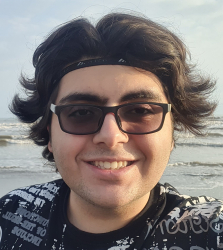 Latest posts by Aidin Ebrahimi
(see all)