Posted on July 24, 2023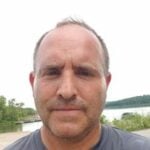 By Stephen Vilardo, SuperWest Sports
T
he Big-12 era of BYU football is upon us. What the Cougars do with it remains to be seen.

BYU has the fan base and pedigree to be the star of the Conference—and remember Texas and Oklahoma are out after this year—but the question is:
Will the Cougars be able to get it done on the field to take the spotlight and keep it?
The Big 12 is always competitive and the bottom of the league always seems to get some wins.
When it comes to conference arguments, the Big 12 fan can always point out that, "Your one through three might be better…. but our five through 12 is dominant."
So where will the Cougars be? That is the next question.
I preview BYU's upcoming season below with a quick look back at last season and an analysis of the offense, defense, and schedule.
BYU Cougars Fast Facts
• 2022 Record: 8-5
• Head Coach: Kalani Sitake (56-34 at BYU)
• Offensive Coordinators: Aaron Roderick
• Defensive Coordinator: Jay Hill
• Home Stadium: LaVell Edwards Stadium (63,725), Provo, UT
• Last Conference Title: 2007, Mountain West
2022 in Review
T
here are a lot of big pieces missing from the 2022 squad, but still a lot of talent, and a lot of talented newcomers. And this is a program on the rise with a 29-9 record over the last three seasons.

But…The step up in competition this season. But…the 5-0-mark vs Pac-12 teams a couple of seasons ago. But…Yes, okay, there is more than that one question. Let's try and figure some of it out.
Last season the offense averaged 31.3 yards per game and produced 424.2 yards of offense per game. That yardage figure was 36th best in the nation.
While there are pieces of that offense missing from last season, Kalani Sitake has restocked via the transfer portal.
Jaren Hall threw for 3,171 yards, 31 touchdowns, and just six interceptions last season. He is now a Minnesota Viking, and his replacement is Kedon Slovis.
Offense
S
lovis will not produce with his legs as Hall did last season—Hall ran for 350, Slovis for -68—but the former USC/former Pitt QB does bring 9,973 career passing yards and 68 TD passes to Provo.
The QB spot is not going to be a problem as the Cougars have some depth at the position. Jake Ratzlaff, a JUCO transfer, would also be a viable option, as would Cade Fennegan, via Boise State, as a third choice.
The QB room is not the only part of the offensive backfield with a lot of new faces. Christopher Brooks was the leading rusher a season ago while Lopini Katoa was the third leading rusher (Hall was second).
Both of those running backs are gone but Aidan Robbins enters via UNLV, as well as Dion Smith from Colorado and QB-turned-RB Sol-Jay Maiava-Peters.
In Robbins, the Cougars have a runner who is capable of being the best in the Big-12 this season and a First-Team All-Conference performer.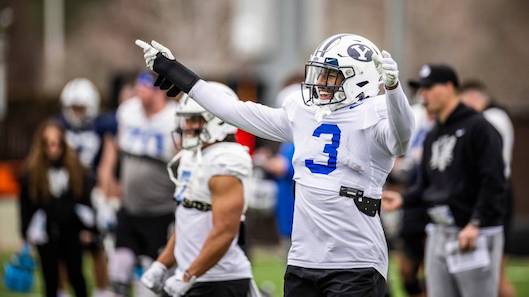 BYU should get more production this season than they got from the trio last year, which combined for 1,499. If BYU can get 1500+ out of those three that has to be considered a solid campaign.
The offensive line will have a bit to do with the production of the backs, obviously.
Clark and Campbell Barrington are now at Baylor but the Cougars brought in Paul Maile from Utah to play center and Caleb Etienne from Oklahoma State should occupy the right tackle spot.
Opposite Etienne is the foundation of the line in Kingsley Suamataia who could shoot up the NFL Draft board next April with his skill and frame (6-foot-6, 315 pounds).
Suamataia should garner All-Conference mentions. This is a line that allowed just 13 sacks in 2022, 13th in the nation, and should be every bit as good this season. They will clear the way for the backs to run.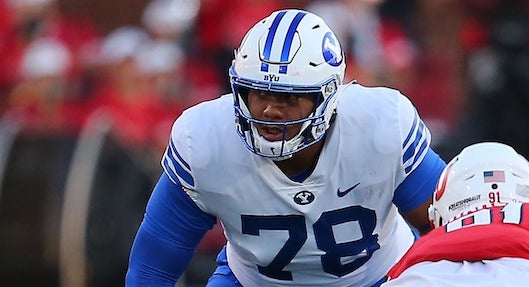 On the outside, the Cougars no longer have Puka Nacua, as he will be catching balls for the Rams now. But they do return Keanu Hill who led the team with seven TD receptions last season and averaged 15.9 yards per catch.
Chase Roberts is another receiver who can stretch the field as he went for 16.2 yards per reception as a freshman. Kody Epps was the third receiver last season and also returns to give Slovis plenty of targets.
And of course, they had some transfers: Darius Lassiter and Keelan Marion add depth while Isaac Rex is a solid TE.
The offense should not miss a beat in the transition to the Big 12.
Defense
A
s good as the offensive line was last season, the defensive line was a mirror image. In their five losses in 2022, the Cougars recorded zero sacks.
They only had 15 total on the season and their 1.15 per game was worse than every team in America except Colorado. When you look at the 15 total, seven of them came in the two wins over Stanford and Baylor.
Jay Hill is the new defensive coordinator and will need to get more production from the front four. Injuries all along the defensive side of the ball were a huge issue, but the pass rush really let them down.
No pass rush, which led to third-down conversions. Opponents converted 45.8% of their third downs, and that defensive mark was 121st in the nation.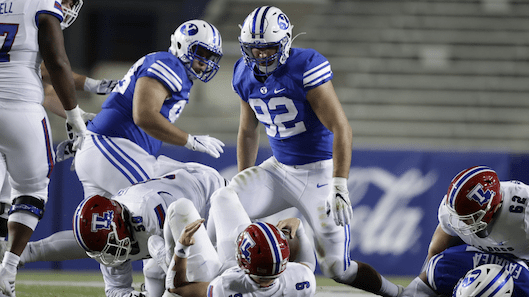 The lack of pass rush meant a lack of turnovers forced, as BYU created just 12 takeaways in 2022, 117th in the nation.
Tyler Batty should be able to create pressure from the end but will need someone else on the line to step up. Jackson Cravens could be that guy on the inside.
While the line had some issues, the linebackers stood out. Ben Bywater is solid in the middle, leading the team with 98 tackles and three interceptions in 2022.
Max Tooley could be an All-Big 12 performer at one OLB spot, he also picked off three passes in 2022 with two returned for TDs, and collected 57 tackles despite missing five games.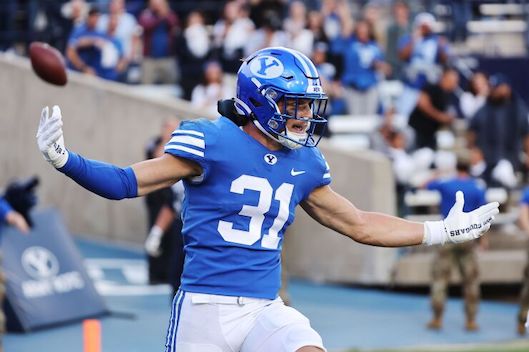 AJ Vongphachanh should also be a playmaker. The Utah State transfer will be able to create havoc in the backfield and drop into coverage.
Both of the safeties return in Micah Harper and Talan Alfrey while both corners will be new starters with Jakob Robinson and Eddie Heckard most likely the guys on the islands.
BYU created just eight interceptions last season and only two of them came via DBs. Alfrey and Robinson each had one.
The bottom line is the Cougars need to create pressure this season. Give Big 12 QBs time to operate and convert third downs and we could see some shootouts.
So the Cougar "D" needs to pressure opponents this season, or the only thing they will put pressure on is their own offense to keep up on the scoreboard.
Schedule
2023 BYU Cougars Football Schedule
Sept 2 vs Sam Houston
Sept 9 vs Southern Utah
Sept 16 at Arkansas
Sept 23 at Kansas
Sept 29 vs Cincinnati
Oct 14 at TCU
Oct 21 vs Texas Tech
Oct 28 at Texas
Nov 4 at West Virginia
Nov 11 vs Iowa State
Nov 18 vs Oklahoma
Nov 25 at Oklahoma State
The nonconference portion of the schedule sees BYU open with Sam Houston and Southern Utah before returning the home-and-home with Arkansas.

A 3-0 start would be ideal, but a 2-1 start is needed. BYU has five road games and four home games in conference play, avoiding Kansas State and Baylor—missing two of the top five from the conference is nice.
Among the other three perceived big boys (Texas, Oklahoma, and TCU) they get the Sooners at home and travel to TCU and UT. UCF is another team the Cougars avoid and another team in the top half of the conference.
Among the 50/50 games Cincinnati and Iowa State are in Provo while WVU and Kansas are on the road.

So open with two wins, get at least two of the 50-50s and knock off a couple of the upper halves and go bowling…. or maybe they are an upper half…or maybe…???
Yes, there are plenty of unknowns for BYU in the transition from Independent to the Big 12. And we may not have a lot of answers just yet.
But the Cougars look like they should hold their own in the new conference this season, especially with their offensive firepower.
And it also looks like the Cougars should be in a good spot for the foreseeable future on the football field. (But what about baske—We'll get there in November!)
---
—More from Stephen Vilardo—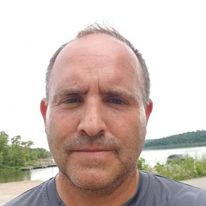 Latest posts by Stephen Vilardo
(see all)