Posted on October 18, 2022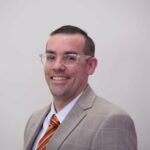 By Matt Wadleigh, SuperWest Sports
W
hy does the Mountain West Conference keep doing this to us?
Week 7 was another wild, unpredictable weekend, with the previous week's leader falling yet again.
Nonetheless, here we go once again with the latest power rankings.
1. Boise State Broncos (4-2, 3-0)

▲1

Boise State moved up despite not even playing a game this weekend.
They have a huge test against Air Force on the road this coming Saturday, and that could be the battle for the top spot in the power rankings come next week.
2. Air Force Falcons (5-2, 2-2)

▲2

Air Force dominated UNLV 42-7 and ran wild in Las Vegas.
Air Force ran for 420 yards against the Rebels and blanked Marcus Arroyo's team as times are not so good for UNLV.
Air Force vs. Boise State is the battle for spot No. 1 next weekend. Buckle up!
3. San Jose State Spartans (4-2, 2-1)

▼2

San Jose State lost to Fresno State, but this Spartans team is still legit.
They are 4-2 overall and 2-1 in the MWC and are atop the West Division for now.
They face New Mexico State, Nevada, and Colorado State in the next three weeks, and the toughest game remaining on the schedule is SDSU on November 12.
4. Wyoming Cowboys (4-3, 2-1)

▲1

Wyoming's only MWC loss so far came against the Spartans, so it's hard to justify them ahead of San Jose State for the time being.
Those two might flip-flop for some time, and Wyoming faces Utah State before they have another bye.
After that, it's easy for a while: Hawai'i and Colorado State.
5. Fresno State Bulldogs (2-4, 1-1)

▲2

Imean, who saw this coming? (For the record, I did pick Fresno over San Jose).
The Bulldogs retired Davante Adams' jersey then stunned San Jose State on Homecoming night in a surprising win with Logan Fife at QB.
Haener should be back really soon, even this weekend, and this Bulldogs team can make some noise and jump the ranks really quickly.
6. SDSU Aztecs (3-3, 1-1)

◄►

San Diego State showed signs of life against Hawai'i with their new QB running the show.
The Aztecs have an easy game against Nevada this weekend, then a few tough matchups: Fresno State, UNLV, and San Jose State.
We will get a clear shot of how good or bad this SDSU team is with the former safety at QB.
7. UNLV Runnin' Rebels (4-3, 2-2)

▼4

UNLV was near the top a couple of weeks ago.
They have lost to San Jose State and Air Force since then, and those are two good teams.
However, they have scored a total of 14 points over the past two weeks, and Marcus Arroyo's chances of getting a better job have taken a drastic hit.
8. Utah State Aggies (3-4, 2-1)

▲1

Utah State has back-to-back wins in the MWC after starting the year 1-4.
They beat Air Force and Colorado State and are now on bye, so there shouldn't be much movement from them next week.
9. New Mexico Lobos (2-5, 0-3)

▼1

New Mexico hasn't won an MWC game this entire year, yet here they are at No. 9.
That fact alone shows just how dismal the MWC has been.
The Lobos play Fresno State, and Jake Haener mig ht just be back for the Bulldogs, so going 0-4 in conference play is a very real possibility.
10. Colorado State Rams (1-5, 1-1)

▲1

The Rams have one win all season long – and it came against Nevada.
That isn't encouraging, but they did hang around with Utah State in a 17-13 loss.
If they beat Hawai'i, that's a good sign. If not, the Rams are headed for 11th or 12th on these power rankings.
11. Hawai'i Rainbow Warriors (2-5, 1-1)

▼1

Somehow, Hawai'i has two wins this year and just looked somewhat decent against Nevada, although the Wolfpack look terrible.
Hawai'i plays Colorado State this weekend, so they could actually move up if they beat the Rams (which I think they will do).
12. Nevada Wolfpack (2-5, 0-3)

◄►

The fans in Reno aren't happy, especially after losing to Hawai'i 31-16.
The Wolfpack play SDSU before their bye, so things don't get much easier for them.
---
—More from Matt Wadleigh—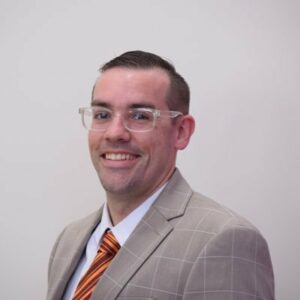 Latest posts by Matt Wadleigh
(see all)