Posted on October 4, 2022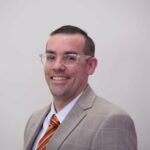 By Matt Wadleigh, SuperWest Sports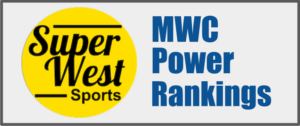 The first weekend of October has come to an end for the college football season, which means we are nearing the halfway mark of the season.
Still, the Mountain West Conference continues to be as confusing as ever.
Through five weeks, here are the latest power rankings.
Beware: the bottom half gets really ugly.
1. Air Force Falcons (4-1, 1-1)

The Falcons are behind Boise State for the Mountain Division lead, but they look like the best team in the Mountain West Conference.
The only loss came against Wyoming, and Air Force responded by defeating Nevada and Navy in back-to-back weeks.
2. UNLV Runnin' Rebels (4-1, 2-0)
Y
es, UNLV, the University of Nevada-Las Vegas, is second on the power rankings.

This year's UNLV team is different, and they keep finding ways to win games.
They are on top of the West Division with a 2-0 record after beating New Mexico 31-20, and they face San Jose State on Friday night in California.
3. San Jose State Spartans (3-1, 1-0)
T
his is getting really weird already, but here we are: The San Jose State Spartans at No 3.

That is how wild the MWC has been this year. SJSU has wins against Portland State, Western Michigan, and a 17-point victory over Wyoming.
The lone loss came on the road against Auburn, and if they beat UNLV on Friday, they will be the West Division leaders. This is real life.
4. Boise State Broncos (3-2, 2-0)
A
fter losing to UTEP a week ago, it seems odd that Boise State is back in the top five. Well, realistically, who else even remotely deserves to be here?

The Broncos beat San Diego State 35-13 on Friday night and prompted the Aztecs to fire their offensive coordinator, Jeff Hecklinski.
Boise State has another tough test against Fresno State, although it looks like Jake Haener won't play for the Bulldogs this weekend either.
5. Wyoming Cowboys (3-3, 1-1)
R
emember when we had Wyoming as one of the best teams in the MWC?

Since then, they lost to BYU and San Jose State, which isn't bad. But, it also isn't encouraging.
The schedule ahead is easy for Wyoming: New Mexico, Utah State, Hawai'i, and Colorado State. That helps.
6. New Mexico Lobos (2-3, 0-2)
T
he Lobos don't have a MWC victory yet and are 0-2.

They play Wyoming this weekend, and we will see what their real identity is.
The only reason they are here is that the MWC is that bad this season. Yikes.
7. Fresno State Bulldogs (1-3, 0-0)
T
he Bulldogs lost to UConn 19-14, giving the Huskies its first FBS win since—wait for it . . . 2019!

That's a horrible loss, and there's an argument to move them down to No. 9. However, a long trip East, and playing without superstar QB Jake Haener keeps them around for some time.
Unfortunately, they play Boise State and San Jose State in the next two weeks. If Haener isn't back, times will be rough for Jeff Tedford.
8. Nevada Wolfpack (2-3, 0-1)

The West Division looks really bad this year, somehow.
Nevada lost to Air Force 48-20 but they have the luxury of playing a home game against Colorado State on Friday night.
There you go!
9. San Diego State Aztecs (2-3, 0-1)
T
he Aztecs' offense isn't good this year. Not one bit. How bad are they?

Against Boise State, they put up a grand total of 114 yards, with running back Jordan Byrd accounting for 61 of those on the ground.
They sit 262nd nationally in yards per game (257.8) and 290th in pass yards per game (65.6). Yes, 65.6 passing yards per game. Ouch.
10. Utah State Aggies (1-4, 0-1)

Utah State is at the bottom of the Mountain Division, and they face Air Force this weekend.
Want some good news?
The week after they play Colorado State, and if they lose to the Rams, you better watch out in AggieLand.
11. Hawai'i Rainbow Warriors (1-4, 0-0)
H
awai'i's only win came against Duquesne at home. And even that was by 10 points.

They just lost to New Mexico State by 19 points and face SDSU and Nevada in the next two weeks.
We could see an October 22nd Colorado State-Hawai'i game with a grand total of one win going into that contest.
12. Colorado State Rams (0-4, 0-0)
J
ust chalk the Rams up to a winless season right now.

It's too bad they don't play the Colorado Buffaloes this season because a battle of zero-win teams would be quite the show or, at least, one of the worst displays of football in recent memory.
The Rams might actually have a shot on October 15 against Utah State or October 22 against Hawai'i. Until then, they own this spot.
---
—More from Matt Wadleigh—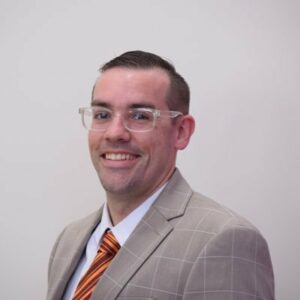 Latest posts by Matt Wadleigh
(see all)