Posted on November 22, 2022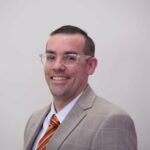 By Matt Wadleigh, SuperWest Sports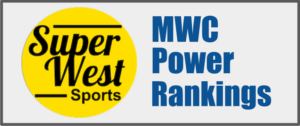 Can you believe the college football regular season ends this week?
Here we are, and it's rivalry week across the country as conferences prepare for the title game.
Let us examine the latest power rankings for the Mountain West Conference.
1. Boise State (8-3, 7-0)

◄►
B
oise State defeated Wyoming in a tight game, and Utah State is the only team that stands in the

way of an undefeated MWC record.
2. Fresno State (7-4, 6-1)

◄►
W
e could see a Fresno State-Boise State matchup in the MWC title game.

These two teams played each other already, but Jake Haener and Evan Williams weren't available.
The Bulldogs have turned it around quickly, although a matchup with Wyoming won't be easy.
3. San Diego State Aztecs (7-4, 5-2)

▲2
T
he Aztecs have engineered an improbable turnaround thanks to Jalen Mayden and a new offense.

They have a difficult matchup with Air Force, but this team has been able to win games (except for the Fresno State debacle).
4. Air Force Falcons (8-3, 4-3)

▼1
A
ir Force is still a top-5 team, but they haven't played too well over the past few weeks.

If they beat the Aztecs, they finish the year 9-3.
5. Wyoming Cowboys (7-4, 5-2)

▼1
W
yoming won't be playing for a MWC title, but things have still gone very well in Laramie this season.

They can move up a bit if they find a way to defeat Fresno State in The Valley.
6. Utah State (6-5, 5-2)

▲1
B
lake Anderson has three straight and five of the last six to get the Aggies bowl eligible.

Unfortunately, they finish the year with Boise, but after starting 1-4, a 6-6 record will be music to everyone's ears in Utah.
7. San Jose State (6-4, 4-3)

▼1
S
an Jose State was in control of the West Division before losing to Fresno State.

They have also dropped two straight, including one to Utah State.
Thankfully they play Hawaii, so they should end the regular season with a win.
8. UNLV (4-7, 2-5)

◄►
B
y default I'll put UNLV here.

The bottom portion of the MWC is brutal, and UNLV has dropped six straight since jumping out to a 4-1 start.
9. Hawai'i Rainbow Warriors (3-9, 2-5)

▲1
H
awai'i might be the best 3-9 team we have seen in some time.

They beat UNLV last weekend, but the other two wins came against New Mexico and Duquesne.
The Island Boys should turn things around in 2023, and defeating San Jose State will be a good way to end the season.
10. Colorado State (2-9, 2-5)

▼1

Colorado State has been a regular in ESPN's Bottom 10 list, and 2023 can't come soon enough.
11. Nevada Wolfpack (2-9, 0-7)

◄►
J
ust flip a coin here: Nevada has zero MWC wins, but they could beat UNLV.

We'll see.
12. New Mexico Lobos (2-9, 0-7)

◄►
L
ike I said, flip a coin.

New Mexico doesn't have a MWC win, although they could actually get one with a game against Colorado State to end the year.
---
—More from Matt Wadleigh—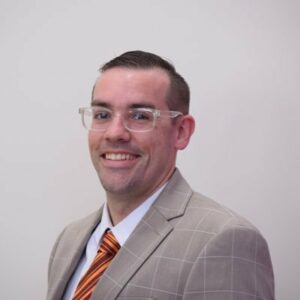 Latest posts by Matt Wadleigh
(see all)