Posted on November 8, 2022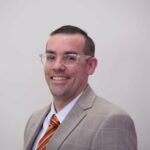 By Matt Wadleigh, SuperWest Sports
I
n a few weeks, the regular season of college football will conclude and we will be headed into Conference Championship week.
Until then, there are a ton of questions to be answered across the country.
Nine top-25 teams fell on Saturday, shaking up the College Football Playoff rankings a ton.
As far as the Mountain West goes, each week is giving us more and more clarity, and it's looking like a three-team race for the MWC title.
Here are the latest power rankings:
1. Boise State Broncos (6-3, 5-0)

◄►
T
he Broncos are atop this list still, and the hardest game remaining is against Wyoming on November 20—in Laramie.

The Broncos have a one-game lead over the Cowboys in the Mountain Division, so that matchup will determine who heads to the MWC title game.
Yes, Boise State did just lose to BYU, at home, on a late Cougars touchdown. However, the Cougars are much better than their 5-5 record and had extra motivation after an ugly loss to East Carolina the week before.
2. Fresno State Bulldogs (5-4, 4-1)

▲1
I
t's too bad the Fresno State Bulldogs didn't have Jake Haener for the game against Boise State.

Since that loss, the Bulldogs have won four straight—over San Jose State and San Diego State—and they put up 55 points against Hawai'i.
This team is rolling and in control of their own destiny: Win out and go to the MWC title game.
3. Wyoming Cowboys (6-3, 4-1)

▼1
W
yoming's lone conference loss came against San Jose State, and they have tough back-to-back games against Boise State and at Fresno State to end the year.

The Cowboys' season has gone well overall, and they are still alive in the Mountain Division.
But defeating one or both of the Broncos and Bulldogs is a tall task for Wyoming.
4. San Jose State Spartans (6-2, 4-1)

◄►
A
t this point, Brent Brennan is finishing up his tenure as head coach of San Jose State.

The Spartans defeated Colorado State to stay tied with the Bulldogs in the West Division at 4-1.
Quarterback Chevan Cordeiro has been marvelous, throwing for 2,224 yards with 11 scores and adding another seven touchdowns on the ground.
But the Spartan defense is the story: It ranks 16th in the nation in points allowed (16.38).
5. Air Force Falcons (6-3, 2-3)

▲1
E
veryone expected a heavy rushing attack and offensive showing in the Army-Air Force game.

It was the opposite as the Falcons won 13-7 in a snoozefest.
Nonetheless, Air Force is one of the top teams in the MWC, and they finish the year with New Mexico, Colorado State, and San Diego State.
A 9-win campaign could be a reality for Air Force if things go their way.
6. San Diego State Aztecs (5-4, 3-2)

▼1
T
he Aztecs were 2-3 and just lost by 22 points to Boise State on October 1.

Then, former safety Jalen Mayden came in at QB and turned everything around.
The only loss since then came against Fresno State in heartbreaking fashion, and the offense has been night and day since the Broncos game.
The Aztecs are a game behind San Jose State and Fresno State for the West Division lead, so there is a path to the MWC title game, albeit not a good one.
7. UNLV Runnin' Rebels (4-5, 2-3)

◄►
U
NLV surprisingly made it a close game against SDSU, but the offense has gone missing.

In three of the past four games, UNLV has scored 10 or fewer points.
That isn't promising, and four straight losses has sent Marcus Arroyo's squad from a potential contender to a losing record quickly.
8. Utah State Aggies ( 4-5, 3-2)

◄►
U
tah State has four wins on the year, somehow.

The Aggies beat New Mexico—which still has zero MWC wins—and they play Hawai'i next week, which likely gets them to .500.
That isn't bad for a team that started the year 1-4.
9. Colorado State Rams (2-7, 2-3)

◄►
T
here isn't much to get excited about regarding the Rams.

But, to be fair, there isn't much excitement for the last four teams in the MWC, either.
The Rams play Wyoming, Air Force, and then New Mexico to finish the season. Yikes.
10. Hawai'i Rainbow Warriors (2-8, 1-4)

◄►
H
awai'i isn't very good this year, but their victory against Nevada in October is the only reason they aren't ranked lower on this list.

The Bulldogs dropped 55 points and 572 total yards on the Rainbow Warriors this past weekend, although things get better with Utah State and UNLV in the next two weeks.
11. Nevada Wolfpack (2-7, 0-5)

◄►
J
ust take your pick here between New Mexico and Nevada. Neither team has a MWC win.

Moreover, Nevada's wins came against New Mexico State and Texas State to start the year.
Since then, seven straight losses.
12. New Mexico Lobos (2-7, 0-5)

◄►
A
s bad as Nevada has been, New Mexico has arguably been worse.

The Lobos have wins against Maine and UTEP.
New Mexico has failed to score more than 10 points in each of its past three games, and face Air Force and SDSU over the next two weeks.
The Lobos might not win a MWC game the entire season.
---
—More from Matt Wadleigh—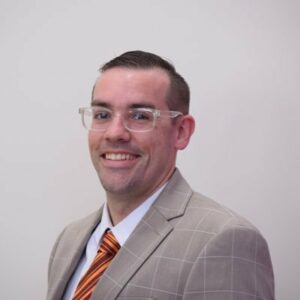 Latest posts by Matt Wadleigh
(see all)