By Brian J. Pedersen, Arizona Desert Storm: Okay, now what?
UCLA and USC have announced they're leaving the Pac-12 Conference, joining the Big Ten for the 2024-25 season. And that's just the start of what figures to be an insane amount of movement within college sports.
Where Arizona figures in that is anybody's guess at this point, but one thing is certain: the sooner the UA determines its future the better.
Read the full story…
Looking for more Pac-12 team news? Find it at our Team News Feed
---
—More from News Feed—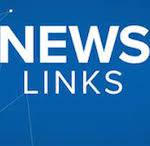 Latest posts by News Feed
(see all)