Posted on October 8, 2021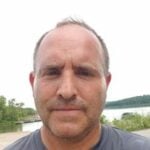 By Stephen Vilardo, SuperWest Sports
Last week Stanford earned a win over No. 3 Oregon at Stanford Stadium. It was the first victory at home for the Cardinal since a 41-31 win over Arizona on October 26, 2019.
The win snapped a four-game home losing streak for Stanford, a streak that had been the fourth longest in the nation.

Also With the win over Oregon, Stanford has now won their last four games against opponents ranked in the Top-3 of the AP poll, the longest active streak of its kind in the nation (2013 over No. 2 Oregon, 2012 over No 2. Oregon and No. 1 USC).
If you look only at regular season games this was the fifth consecutive win for the Cardinal over teams in the Top 3 as they also have a 2007 win over No. 2 USC to their credit.
The Cardinal had a short week ahead of tonight's game against Arizona State in Tempe. While Stanford picked up a home win for the first time in nearly two years, the Cardinal have not been lacking wins on the road.
Currently, Stanford has won six-straight road games, tied with Alabama and Coastal Carolina for the fourth-longest streak in the country, and the second-longest of any Pac-12 team.
The longest road win streak in the conference belongs to USC, winners of eight in a row away from the Coliseum, trailing only Ohio State's 11-game road win streak among FBS programs.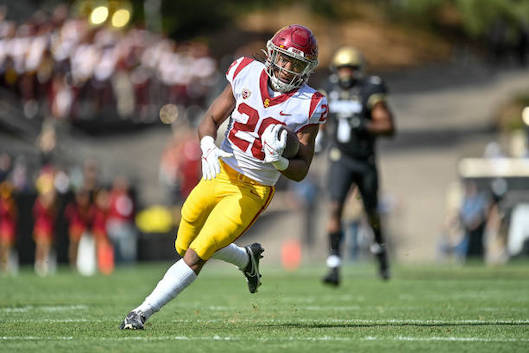 Oregon, which was saddled with a loss at Palo Alto in gut-wrenching fashion, carries the third longest home win streak in the nation into their bye week.
The Ducks have won their last 15 games played at Autzen Stadium, trailing only Clemson's 31-game streak and Cincinnati's 22-straight wins at Nippert Stadium.
Oregon's next chance to extend that streak will come on October 15, when they host Cal in a Friday night affair.
On the bad side of things is Arizona. The Wildcats had a bye last week and saw Massachusetts fall yet again to equal Arizona with 16-consecutive losses, the longest active streak in the nation.
Arizona has lost eight-straight home games, tied with UConn for the longest current streak in the country. The Wildcats also have lost their last seven road games—that streak is only the 10th longest in the nation.
Of course, eight home and seven away do not add up to 16, but amid this current streak came the neutral site loss to BYU in Las Vegas to open this season.
That was the fifth-straight neutral site loss for the Wildcats, which stands as the sixth-longest active streak in the country.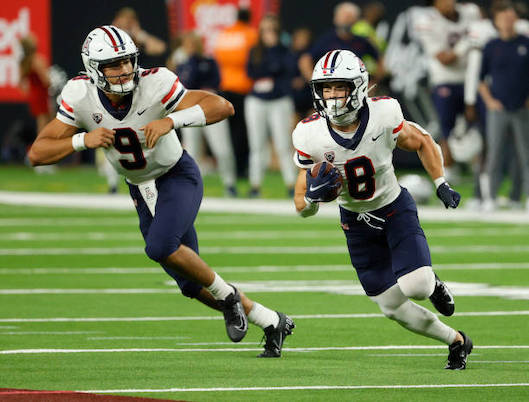 Utah has lost their last four on a neutral site for the second longest run among Pac-12 teams. No Pac-12 team has currently won more than their last neutral site game. It is a one game win streak shared by Washington, Oregon State, Cal, and Arizona State.
Nationally, Appalachian State owns the longest neutral site win streak and eight in a row. Colorado State has dropped nine straight on a neutral site, including the last five against Colorado in the Rocky Mountain Showdown in Denver.

In conference games, Arizona State and Utah currently have the longest active win streaks at four games apiece. Should they both win this weekend, they will meet in two weeks, and one will reach a streak of six in a row.
Nationally, Ohio State has won their last 23 Big Ten games for the longest run in the nation. 
On the other side of is once again Arizona, which has dropped its last 13 Pac-12 games. Only Kansas and Vanderbilt have lost more consecutive conference games with both dropping their last 14.
Of note nationally on the losing streak side of things there is a monumental matchup in Amherst, Massachusetts this Saturday as UMass and that 16-game losing streak and six at home, welcome in UConn and their 10-game skid including their last five on the road.
Pac-12 National Statistical Leaders

• Drake London leads the nation with 48 receptions and 670 receiving yards. Should he continue throughout the season he would be only the second Trojan to ever lead the nation in receptions and the first to do so in yardage.
Marqise Lee led the nation with 118 receptions in 2012. Looking a little deeper at the numbers London is putting up shows that only three players since 2000 have finished a season as the leader in both of those categories.
Michael Crabtree for Texas Tech in 2007, Jordan White of Western Michigan in 2011 and DeVonta Smith last season for Alabama on his way to the Heisman Trophy.
• Kyu Blu Kelly is fourth in the nation with 1.8 passes defended per game.
• Verone McKinley III leads the nation with 0.8 interceptions per game while his teammate Bennett Williams is just behind in fourth at 0.75
• The two Ducks in the secondary have helped lead Oregon to the second-best turnover margin per game in the nation at +2.2 and a tie for the third most interceptions nationally with nine on the season.
• Oregon State has equaled their in-state rivals with nine interceptions as well and rank 10th in the nation with a turnover margin of +1.8 per outing.
• USC is also intercepting passes at a high rate with seven on the season, ranking 10th, but the Trojans are turning the ball over just as often with 10 total takeaways and giveaways on the year.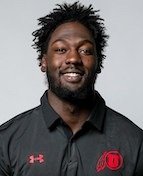 • Devin Lloyd is second in the nation with 11.2 tackles per game and third nationally with 2.0 tackles for loss per game.
• Britain Covey leads the nation with a punt return average of 19.8 yards.
• Washington and USC are among nine teams that have come away with point on all their trips to the Red Zone this season.
• Arizona has come up empty on five of 14 Red Zone Trips for a success rate of .643, the eighth worst in the nation. Utah (.650) and Washington State (.667) have not fared much better and ranking 11th and 12th worst nationally.
• Washington State has been good defensively inside the 20 however, ranking tied for 14th with an opponent Red Zone rate of .684. A figure they share with USC.
• Arizona State is getting flagged for 92 yards per game and are the fourth most penalized team in America.
• Utah's 19 penalties are the sixth fewest in the nation.
Follow Stephen on Twitter @StephenVilardo and his organization @SERCenter.
Visit his website at sercstats.com.
---
—More from Stephen Vilardo—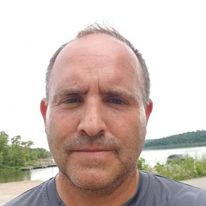 Latest posts by Stephen Vilardo
(see all)