Posted on September 6, 2023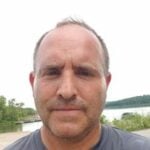 By Stephen Vilardo, SuperWest Sports
T
he NFL season opens this Thursday and hopes are high for all teams. The one thing that is certain in the NFL every season is that we can expect some uncertainty.

In 19 of the last 20 seasons, at least two teams have won their division the season after missing the playoffs altogether. Eighteen of the last 20 seasons we have seen at least one team go from worst to first.
The Kansas City Chiefs have been a rare model of consistency recently, but the defending Super Bowl champions will look to be the first repeat winners of the Lombardi Trophy since 2004.
That is 18 seasons without a repeat winner in the league, the longest streak in NFL history.
In this space, I will bring you our power rankings for the eight teams in the AFC and NFC West along with a quick look at the upcoming week's matchups.
Below I offer my preseason Power Rankings, offseason updates, Week One previews, and game picks.

1. Kansas City Chiefs (0-0, 0-0)
Offseason Update
T
he Chiefs are coming off their third Super Bowl crown and second since 2019.
Repeating in the NFL is never easy. It has only been done eight times in history and we have not seen a team repeat in nearly two decades.
A win in the opener would be the 270th combined win (playoffs and regular season) for Andy Reid as a head coach, and that would tie him with Tom Landry for the fourth most in NFL history.
Detroit Lions Preview
Thursday, September 7
5:20 pm PT, NBC 
As Super Bowl champions, the Chiefs will open up Kickoff Weekend for the league with a Thursday night game against the Lions.
Kansas City has won their last eight Kickoff Weekend games, the longest active streak in the league, and will look to be just the sixth team in NFL history with a win streak of nine or more in season lid lifters.
The Lions are coming off a 9-8 season and have a lot of buzz, for good reason. Dan Campbell has assembled a solid team that closed out 2022 going 8-2 down the stretch.
I look for Kansas City's defense to be improved this season, even with the absence of Chris Jones. Patrick Mahomes will have to mesh with a WR group that is a little green, but that should be no issue for the Chiefs.
We will see a solid Detroit team in this one, but I look for the KC to hold ground at home and run the season-opening win streak to nine games.
My Pick: Chiefs 31, Lions 21
[Kansas City with a backdoor cover of the -6.5 and go with the under 54. Two explosive offenses are getting a big number, but the defenses keep it just short.]

2. San Francisco 49ers (0-0, 0-0)
Offseason Update
T
he 49ers were a step away from the Super Bowl in 2022. They essentially played the Eagles in the NFC Championship game without a QB, and that is not a path to success.
Look for the Niners to run it back in 2023, even with Seattle posing a legitimate threat inside the division. San Francisco acquired Christian McCaffrey via trade last season and the back proved to be a worthy pickup.
This season he can become the fourth RB in NFL history with four seasons of 1,000+ yards on the ground and 500+ receiving.
Pittsburgh Steelers Preview
Sunday, September 10
10:00 am PT, FOX
San Francisco heads to the Eastern time zone in Week 1 with a trip to Pittsburgh. Get used to the travel, the 49ers will travel more miles this season, 29,958 than any team in the NFL other than Seattle.
This is a tough opener. Pittsburgh started coming on late last season going 6-1 to close out the year and making a push for the playoffs.
Kenny Pickett looks ready to take the next step in his second season and the connection between the QB and fellow second-year WR George Pickens has been noticeable throughout the preseason.
The 49ers are traveling across the country, facing a good opponent, and still are favored by 2.5 points. That speaks volumes of the team San Francisco is putting out there.
I see San Francisco coming away with a win in this one and starting the season on the right foot.
My Pick: 49ers 24, Steelers 21
[San Francisco covers the 2.5 and both teams generate enough offense to go over the 40.5.]

3. Seattle Seahawks (0-0, 0-0)
Offseason Update
S
eattle outperformed expectations in 2022. This season the team has made some significant improvements and should be ready to challenge San Francisco in the NFC West.
Geno Smith was not supposed to be the long-term answer for the Seahawks post-Russell Wilson.
The NFL castoff played so well last season that he earned a contract and Seattle will look for him to be the QB for some time to come.
The question, and what will decide Seattle's path this season, is if the QB we saw last year is the real deal or if he reverts back to the QB who had 37 interceptions in 34 starts during the first six years of his career.
Los Angeles Rams Preview
Sunday, September 10
1:25 pm PT, FOX
Historically the Seahawks have not gotten off to fast starts in the opener. Seattle is just 20-27 all-time on Kickoff Weekend, the win percentage of .426 is tied for the fifth lowest in NFL history.
Recently things have been a bit different as the Seahawks have opened 1-0 in each of the last four seasons. This season it is a home date with the Rams.
This is a big game, opening with a divisional opponent and in the case of Seattle, one they should be able to beat, especially at home.
The Seahawks can't afford to drop this one at Lemen Field. I don't see how Seattle will not hold serve at home. The Rams are in the midst of a rebuild and Seahawks should see the win streak in openers climb to five.
My Pick: Seahawks 30, Rams 21
[Seattle should cover the five-point spread at home; Los Angeles has enough firepower on offense to push past the over 46 combined.]

4. Los Angeles Chargers (0-0, 0-0)
Offseason Update
T
his could be a make-or-break season for Brandon Staley and a good year and postseason run may be needed to keep going with this talented Chargers team.
The talent is there, and in the offseason, changes were made on both sides of the ball at coordinator.
So, now it all comes down to Staley, if the roster is in place and coordinators were the changes last season, it doesn't take a genius to figure out what the next change might be.
Miami Dolphins Preview
Sunday, September 10
1:25 pm PT, CBS
The Chargers are tied with the Chiefs for the second-best win percentage in the AFC on Kickoff Weekend at .571, tied for fifth in the NFL.
LA has won its opener in each of the last four seasons. The opponent to start things off this season is the Dolphins.
Miami is similar in a lot of ways to the Chargers. Last season Miami was a dangerous team with a healthy Tua Tagovailoa and Tyreek Hill is always dangerous.
I think the Chargers will be able to start the year 1-0 with a very close win over Miami.
My Pick: Chargers 33, Dolphins 31
[Miami will cover the three-point spread but LA will win the game late. Look for both offenses to put points on the board and top the 50-point total.]

5. Denver Broncos (0-0, 0-0)
Offseason Update
S
ean Payton is now in charge in Denver and it seems to have a whole new feel. Could the Broncos be one of this season's worst-to-firsts?
You know I think they could be a really good candidate, if not for the team at the top of things in the West.
The Chiefs are too good not to take the AFC West, but I feel the Broncos could be right there in the hunt for a wildcard and battling the Chargers for the second spot.
Much like we saw with Seattle, the big issue could be the QB, and whether last year was an outlier or if that is the new norm.
I think we will see a version of Russell Wilson that is a lot closer to what we saw in Seattle than the 2022 version.
Las Vegas Raiders Preview
Sunday, September 10
1:25 pm PT, CBS
Denver has the best win percentage of any NFL team on Kickoff Weekend at .645, while Dallas owns the second-best mark at .629.
The Broncos have opened the season 1-0 on 40 occasions. Among AFC teams, they trail only Pittsburgh's 46 season-opening wins, but the Steelers have also been around for 25 more seasons than the Broncos.
This season it is a divisional matchup against the Raiders in Denver to kick things off. This is a game that the Broncos should be able to take on their home field.
And, to be clear, if the Broncos truly are a team that can challenge this season, then this is a game that they have to win.
My Pick: Broncos 20, Raiders 17
[Denver wins this one in a tight game. Raiders do enough to cover the +4 and both offenses have a few issues and the total stays below 44.]

6. Los Angeles Rams (0-0, 0-0)
Offseason Update
T
he 5-12 season the Rams suffered though in 2022 makes it real easy to forget that 12 months ago the Rams were the defending Super Bowl champions.
The 2022 season was derailed by injuries and the 12 losses were the most ever by a defending champion.
This upcoming season should be better than 2022, but LA still has some work to do to get back to the top. There is still enough talent on the roster that they will win some games, especially when/if they are all healthy.
Seattle Seahawks Preview
Sunday, September 10
1:25 pm PT, FOX
For the Rams, a trip to Seattle to start 2023 is a chance to see what LA will be bringing to the table this season.
Starting on the road against a playoff-caliber team is not ideal for a team undergoing a rebuild, but it also offers an opportunity to announce that they are still around.
I don't think the Rams will have enough to get by Seattle but this could be a close one entering the final stanza.
My Pick: Seahawks 30, Rams 21
[Seattle should cover the five-point spread at home; Los Angeles has enough firepower on offense to push past the over 46 combined.]

7. Las Vegas Raiders (0-0, 0-0)
Offseason Update
T
he Raiders were gearing up for big things.
Following a playoff appearance in 2021, Davante Adams was brought in to team up with his former college teammate Derek Carr, and with Josh Jacobs Vegas, would have their big three on offense.
Carr is gone and Jacobs is around, but not happy. Adams has a chance to join Marvin Harrison as the only player in NFL history with 100 receptions, 1,000 receiving yards and 10 touchdown receptions in four consecutive seasons.
Since that stretch began for Adams, he has caught passes from Aaron Rodgers, Derek Carr, Jarrett Stidham, and Jordan Love. This season it will be a fifth QB throwing to him in Jimmy Garoppolo.
Denver Broncos Preview
Sunday, September 10
1:25 pm PT, CBS
A trip to Denver starts things off for the Raiders. If they are to turn things around, this will be a chance to make it happen.
If the defense can get enough pressure to fluster Russell Wilson, they could force some turnovers. I am not sure we will see that this week.
My Pick: Broncos 20, Raiders 17
[Denver wins this one in a tight game. The Raiders do enough to cover the +4 and both offenses have a few issues and the total stays below 44.]

8. Arizona Cardinals (0-0, 0-0)
Offseason Update
T
he one thing we know heading into the 2023 season is that Kyler Murray will not be starting at QB in the opener and will not be active until at least Week 4.
The Cardinals head into Kickoff Weekend with a mystery surrounding the starting QB spot. It will either be journeyman Joshua Dobbs or rookie out of Houston Clayton Tune. I'd say we will probably see Tune under center.
The other certainty is that the Cardinals could struggle mightily throughout the 2023 season. Again, the NFL always sees a worst-to-first, but it isn't coming from the NFC West.
Washington Commanders Preview
Sunday, September 10
10:00 am PT, FOX
Arizona opens at Washington in what will not be a high-profile QB matchup, to say the least: Sam Howell vs. Clayton Tune (or Joshua Dobbs) does not exactly conger up visions of Manning vs. Brady.
Howell has a lot more of a supporting cast than whoever might be his opposite number.
The Commanders play in an extremely competitive NFC East, and if not for that fact and the three other teams in that division, Washington could be the team getting a lot of buzz in the offseason for a big jump in production.
Arizona will struggle to move the ball against a very good Washington defense.
My Pick: Commanders 20, Cardinals 7
[Washington covers the 7 points, the Under 38 seems like the big play in this one.]
---
—More from Stephen Vilardo—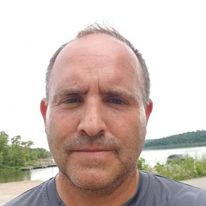 Latest posts by Stephen Vilardo
(see all)