Posted on September 20, 2022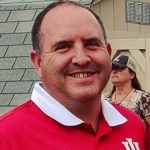 By Stephen Vilardo, SuperWest Sports
I
n 2020 Washington averaged 225.0 passing yards per game, ranking 72nd in the nation.
Enter Kalen DeBoer's system and Michael Penix Jr. under center. Through three games, the Huskies are putting up 388.7 passing yards per game. Penix himself is averaging 359.7 per game.
Both of those figures—team and individual—are second in the nation.
Penix has thrown for 10 touchdowns on the season, which also ranks second in America. Last season, the Huskies threw 15 touchdown passes over the course of their entire 12-game season.

But it is not just the air attack that is clicking for Washington. On the ground, the Huskies are gaining 159.7 yards per game, up from 98.4 in 2021.
Last year, by contrast, UW was one of just seven teams in the nation to rush for under 100 yards per game.
Michigan State entered Seattle on Saturday having allowed just 13 points in two games, limiting Western Michigan and Akron to 279.5 yards per game.
The Huskies torched them for 503 yards of total offense while gaining 6.2 yards per play. And the yards per play were a lot higher through the first three quarters.
This was just the 10th time since 2005 that the Spartans allowed more than 31 points to a nonconference opponent in the regular season.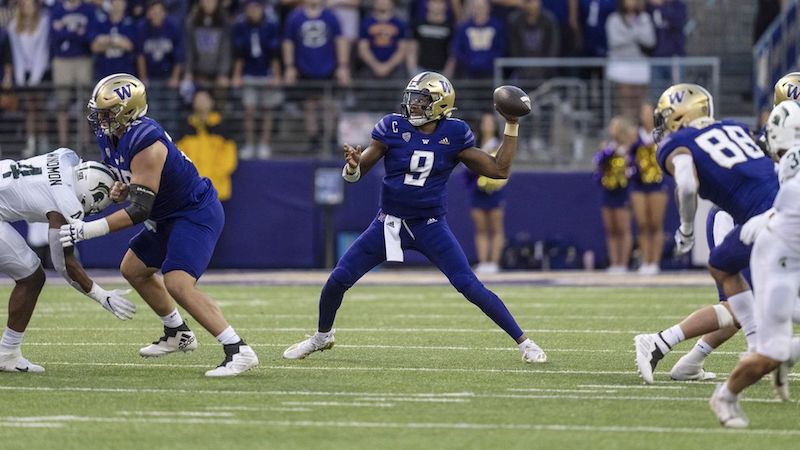 Penix has flourished in DeBoer's offense over the first three games of 2022 with a rating of 180.78, ranking him 18th in the nation.
This is the second season the two have combined as coach and quarterback. The duo was together in 2019 when DeBoer was the offensive coordinator at Indiana with Penix under center.
That season, in six games, they led the Hoosiers to a 5-1 mark with Penix throwing for 10 TDs and just four interceptions as a freshman.
For his career, Penix is now 15-5 as a starter.
On third downs this season, Penix has a passer rating of 170.16. The Huskies have not faced many third downs on the season, encountering them just 41 times this season.
Washington has converted on 56.1 percent of them, good for the ninth-best mark in the nation.
But it's not just Penix putting up numbers slinging the ball in the west.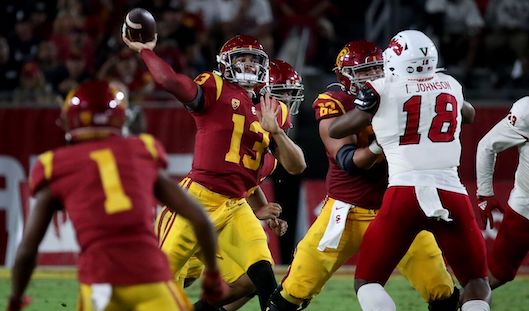 • Caleb Williams has yet to throw an interception this season while distributing the ball for 291.5 yards per game for USC with eight TDs.
• Jaren Hall has faced two Top 25 teams in BYU's first three games and has tossed for 275.7 yards per game while putting it in the opponents' hands just once.
• Tanner McKee has thrown for 264.0 yards per contest this season, ranking him in the top 30 nationally.
• Williams is fourth in the nation in completion percentage this season at 74.4 percent.
• On the other side of Los Angeles, Dorian Thompson-Robinson has completed 72.6 percent of his passes, 11th-best in the nation while leading the Bruins to an unbeaten—if not unfazed—start to their season.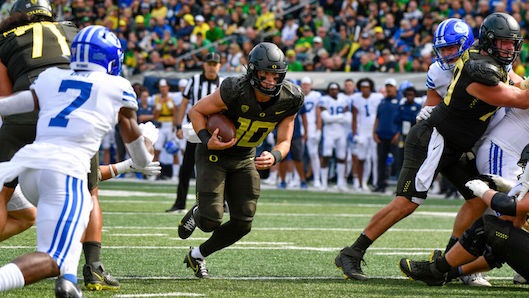 • In Eugene, Bo Nix has completed 70.5 percent of his passes. His best mark for a season in his career at Auburn was 61.0 percent last season.
Despite the difficult opener against No. 1 Georgia, Nix has put up good numbers in his time at Oregon. In the last two games, he has thrown seven TDs without a pick.
• Doug Brumfield has UNLV off to a 2-1 start while throwing for 257.7 yards per game and just one interception while finding the endzone seven times.
The Rebel passer has completed 70.6 percent of his passes, the 17th-best rate in the country. Aidan Robbins and the run game may be the engine for the Rebels but Brumfield is guiding it.
• Cameron Rising has thrown eight touchdown passes this season and just one interception, albeit a very untimely one. Going back to last season, he has thrown 28 TDs to just six interceptions.
Most importantly, Rising has led the Utes to wins in 11 of his 14 starts over the last two seasons.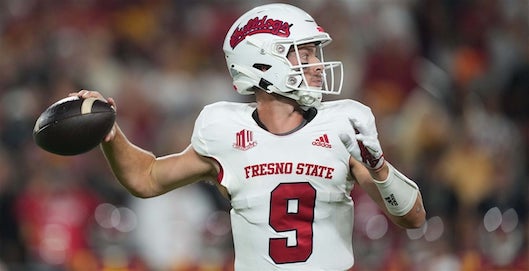 I have mentioned quite a few passers having excellent starts to 2022 but have yet to mention the one that may well go the highest in the draft: Jake Haener of Fresno State.
The injury he suffered in the second half against USC thankfully appears to have looked much worse than it was, and he should be back on the field in a few weeks.
The Bulldog signal caller has thrown for 284.7 yards per game, despite missing the end of the USC game.
Haener has completed over 71 percent of his passes this season.
His NFL upside should be through the roof, as he thrived under DeBoer's system and seems to have picked things up quickly in Jeff Tedford's return to the Valley.
---
—More from Stephen Vilardo—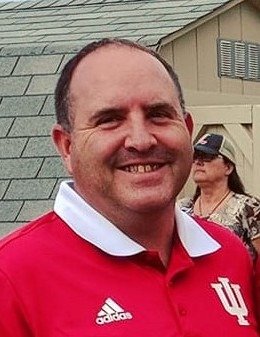 Latest posts by Stephen Vilardo
(see all)