Posted on March 12, 2023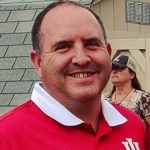 By Stephen Vilardo, SuperWest Sports
T
he Aggies were looking to punch their ticket to the NCAA Tournament and keep everything out of the committee's hands. The Aztecs were looking to solidify their seed for the tournament.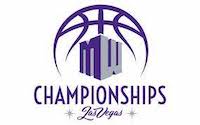 San Diego State came out on top, winning 62-57, but both may have gotten their wish.
A key coming in was Utah State's ability to score from distance, with the nation's fourth-best three-point shooting percentage at almost 41%.
The Aztecs entered the game among the best in the nation in defending the three.
That definitely went in the favor of the Aztecs. Utah State was just 4-24 on three-pointers for a rate of 16.7%. However, San Diego State was even worse shootings 10.5% connecting on 2-19.
Offensively, nothing was pretty in this game as the teams combined to miss 17 shots at the rim. USU was 14-22 on dunks and layups while SDSU went just 12-21 on those shots.
The three was simply not falling for the Aggies, but they adjusted well, controlling the paint early with an 18-12 edge on shots inside.
At the half Utah State also owned an 8-0 edge on points off turnovers.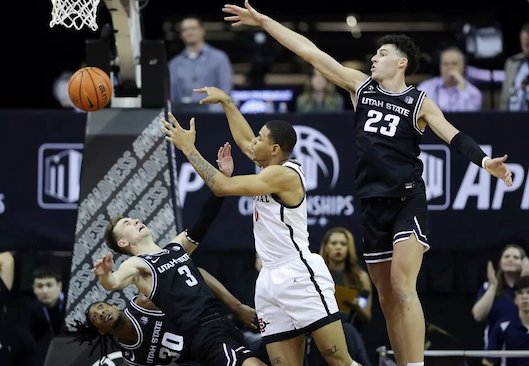 As San Diego State wore down Utah State those numbers leveled off. In the second half, the Aztecs owned an 8-4 edge on points off turnovers. The paint points ended up 16-16 in the second half.
San Diego State came in ranked 42nd in the nation with 3.3 more scoring chances per game than opponents were getting. Utah State was 234th in the nation at -1.2.
The Aztecs ended the game with three more scoring chances in this one than the Aggies had.
San Diego State also had the edge at the foul stripe as the Aztecs ended up +13 on free throws. For the game, SDSU was 20-26 while the Aggies connected on seven of their 14 attempts.
Utah State averaged 24.82 points per game from their bench, the 40th in the nation this season. In this one, it was the depth of the Aztecs that wore down the Aggies.
San Diego State had a 35-16 edge from the bench. Ryan Odom and Steven Ashworth each pointed out in the postgame how difficult the Aztecs can be with how many players they have that can play around 20 minutes.
On Saturday, eight of the nine Aztecs who came into the game played at least 19 minutes, and Nathan Mensah was the low-minute total for them with almost 16 minutes.
Both teams will hear their names called on Selection Sunday. The Aztecs were a lock and the Aggies have proven they deserve to get in the field.
They should be joined in the field of 68 by Boise State, giving the Mountain West three teams in the Big Dance.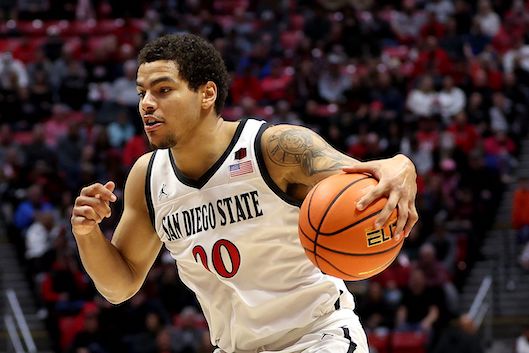 Mountain West All-Tournament Team
MVP: Matt Bradley, SDSU
Tyson Degenhart, BSU
Taylor Funk, USU
Steven Ashworth, USU
Jaedon LeDee, SDSU
---
—More from Stephen Vilardo—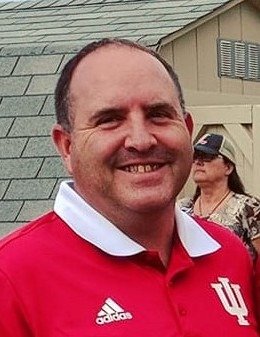 Latest posts by Stephen Vilardo
(see all)