Posted on October 19, 2023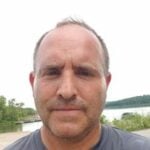 By Stephen Vilardo, SuperWest Sports
O
nly Air Force and UNLV remain undefeated in conference play after Boise State and Wyoming lost last week.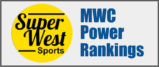 This week sees nine teams in action with three teams on byes and the Falcons playing out of conference.
As always, my assessments reflect last week's results and are subject to change.
Below are my Week 8 Power Rankings along with previews of upcoming contests and my game picks.

1. Air Force Falcons (6-0, 4-0)

◄►
Wyoming Review
T
he Falcons are 6-0 this season after defeating the Cowboys, marking their first perfect start after six games since 2002. Air Force 4-0 in Mountain West play for the first time ever.
Dating to last season, Air Force has won 11 consecutive games, the fourth longest active streak in the nation, and tied for the secon- longest unbeaten run in program history.
The Falcons should be favorites in every game they play the rest of the season. It is worth noting that only three Group of 5 teams remain undefeated this season with Liberty and James Madison joining the Falcons.
Navy Preview
Saturday, October 21
9:00 am PT, CBS 
While some very big things could be in store for Air Force towards the end of the season, the Falcons know they have to take care of business on the field for any of that to come to light.
This week, Air Force travels across the country to face the Naval Academy. The Falcons have won the last four over the Midshipmen but the last two were by matching 13-10 scores.
The home team has won nine of the last ten games in the series, but the Falcons did come away with a win the last time they played at Navy.
Generally, you can throw out the records when the service academies get together and I'd expect Navy to give Air Force everything they have this week. But I think the Falcons will continue the hot start and get the win.
My Pick: Air Force 20, Navy 13

2. Wyoming Cowboys (5-2, 2-1)

◄►
Air Force Review
T
he Cowboys lost at Air Force in a close contest last week. Wyoming took a 21-17 lead into the half but could not hang on.
Andrew Peasley played well once again and has erased any doubts about his ability to lead the Cowboys in a big game. However, Peasley and the Cowboys were hampered without Harrison Waylee and his big play ability.
A win over Air Force would have put Wyoming in the catbird seat for the conference title game but they still control their own fate.
BYE Week
The Cowboys will have a bye this week before facing Boise State. The bye comes at a good time as UW can use the extra week to get healthy.

3. Fresno State Bulldogs (6-1, 2-1)

◄►
Utah State Review
T
he Bulldogs rebounded from their first loss of the season with a 37-32 win over Utah State in Logan. Fresno State was able to get the win without the services of Mikey Keene at QB.
The Bulldogs were able to get their ground game working a bit better against the Aggies. Malik Sherrod ran for 129 yards and three scores and the team totaled 151. That was a big jump from the 106.5 they were averaging on the season before that game.
The defense gave up a lot of yards but did force a pair of turnovers.
BYE Week
Fresno State finally gets a bye after playing in their seventh game of the season. It is the longest the Bull Dogs have gone in a season without a bye since 2016 when they did not have a bye until after 10 games.
The Bulldogs will return next week against upstart UNLV following the bye.

4. UNLV Rebels (5-1, 2-0)

◄►
Nevada Review
U
NLV once again topped the 40-point mark as they won for the fourth game in a row.
It is the Rebels' first four-game winning streak since 2013, and at 5-1, UNLV is off to their best six-game start since 1984, when Randall Cunningham lined up at QB for the Rebels.
Barry Odom is the first UNLV head coach to win five of his first six games at the school since Tony Knap started 5-1 in 1976 at the D-II level. UNLV has scored at least 40 points in all five of their wins.
Colorado State Preview
Saturday, October 21
4:00 pm PT, Mountain West Network
UNLV will get a test this week from Colorado State. The Rams are coming in hot after their thrilling win over Boise State.
The Rebels rank ninth in the nation in rushing this season and Colorado State has struggled to stop teams on the ground.
Look for UNLV to control the line and get another win.
My Pick: UNLV 44, CSU 37

5. Colorado State Rams (3-3, 1-1)

▲2
Boise State Review
C
olorado State rebounded from its loss at Utah State with a dramatic win over Boise State.
Tory Horton continues to put up big numbers for CSU as he is sixth in the nation with 115.0 receiving yards per game. His 9.7 catches per game currently is second in the country.
UNLV Preview
Saturday, October 21
4:00 pm PT, Mountain West Network
Brayden Fowler-Nicolosi could have a very big game against UNLV. The Rebels have struggled on defense to stop the pass this season ranking 124th in the nation.
The problem for the Rams may come on the other side of the ball in this one. CSU is even worse against the pass ranking 125th and allowing 300.5.
Colorado State's first-ever trip to Allegiant Stadium could be a shootout.
My Pick: UNLV 44, CSU 37

6. Utah State Aggies (3-4, 1-2)

◄►
Fresno State Review
U
tah State finally got the first quarter right, or at least better.
The Aggies matched Fresno State 7-7 in the opening 15 minutes after being outscored 91-17 in the first quarter this season.
Cooper Legas came off of a huge game against Colorado State and followed it up with a 363-yard performance in the loss to Fresno.
Utah State outgained the Bulldogs by 109 yards on the day and was able to move the ball against a good defensive unit. It would have been a huge win; nonetheless, there was a lot to like about the performance on Friday night.
San Jose State Preview
Saturday, October 21
4:00 pm PT, CBS Sports
The Aggies need to win the first quarter this week. Utah State's offense has been clicking the last two weeks averaging 603.5 yards per game.
On the season the Aggies have the 15th best offense in the nation collecting 477.9 yards per game. San Jose State is allowing 396.3 yards per game this season ranking 94th in the nation.
Look for a shootout with the Aggies coming out in the end.
My Pick: Utah State 39, SJSU 35

7. Boise State (3-4, 2-1)

▼2
Colorado State Review
T
he Broncos head into their bye week coming off a loss at Colorado State and with a sub .500 record.
Boise State limited the Rams to just 71 yards of offense in the first half. Unfortunately for BSU, they allowed 330 yards of offense after the break. The two-QB system did not work great for the Broncos against CSU.
Ashton Jeanty leads the nation with 180.6 yards from scrimmage per game. The defense has struggled, especially against the pass as Boise State is 127th in the nation allowing 304.3 passing yards per game.
BYE Week
Boise State will have a bye this week and we will see if the two QB approach is tweaked at all during the break. The Broncos return to the field next week with a tough road trip to Wyoming.

8. San Diego State Aztecs (3-4, 1-2)

◄►
Hawai'i Review
T
he offense got going a little bit in SDSU's 41-34 win over Hawaii. But this is still an offense that has struggled this season ranking 108th in total yards with 333.7 per game.
The Aztecs were able to run the ball for 157 yards at Hawaii, an improvement as they had only averaged a hair over 100 yards per game in their four prior games.
But Hawaii also entered the game allowing nearly 200 yards on the ground per game in their five previous games. So take the improvement with a grain of salt perhaps. The seven-point margin was much closer than that one should have been.
Nevada Preview
Saturday, October 21
6:00 pm PT, FS2
San Diego State should be able to get its offense going once again this week against Nevada. The Wolf Pack are dead last in the nation in total defense allowing 510 yards per game.
Nevada has also struggled to move the ball averaging 322.7 yards per game, 116th in the country. San Diego State should be able to control this game and start a two-game winning streak.
If they can't then the Aztecs have some big issues to fix.
My Pick: San Diego State 33, Nevada 14

9. San Jose State Spartans (2-5, 1-2)

▲1
New Mexico Review
S
an Jose State picked up a much-needed win at New Mexico last week. The schedule has been treacherous, to say the least. The first four FBS opponents SJSU faced have gone a combined 24-3.
The win over UNM was expected, but it was needed for sure. Now the Spartans will need to build on it and salvage their season.
San Jose State is 17th in the nation with a turnover margin of +6 on the season and their four turnovers committed this season ranks as the eighth-best mark in America.
Utah State Preview
Saturday, October 21
4:00 pm PT, CBS Sports
Kairee Robinson is averaging 6.45 yards per carry this season, which is tops in the MW and 14th in the country. Against Utah State, he could produce.
The Aggies are 71st in the nation in yards per carry allowed at 4.09 and rank 100th against the run this season, allowing 163.6 yards on the ground per game.
San Jose State has gotten torched in the run game this season ranking 130th.
My Pick: Utah State 39, SJSU 35

10. Hawai'i Rainbow Warriors (2-5, 0-2)

▼1
San Diego State Review
H
awai'i is a much better team this season than they were last year. They need to start getting some of these close wins, but they will come in time.
Timmy Chang has an offense that he can work with, and it starts with Brayden Schager at QB. Schager has thrown at least one touchdown pass in each of his last 16 games, which is currently the sixth-longest streak nationally.
Schager also leads the country with seven passes this season covering at least 50 yards. He threw for 427 yards against San Diego State last week and has gone over 300 yards every game this season.
New Mexico Preview
Saturday, October 21
3:00 pm PT, Spectrum Sports
Schager will need to be good again this week. New Mexico has a secondary that is pretty good and the Lobos are allowing 240.5 yards passing per game.
Hawaii will get passing yards in this one though. The system is too good to be shut down and the quick hitters in space could produce big plays.
If the 'Bows were ever going to get the ground game working, it would be in this one as UNM is 115th this season against the run.
My Pick: Hawai'i 27, New Mexico 23

11. New Mexico Lobos (2-4, 0-2)

◄►
San Jose State Review
New Mexico has now lost 14 straight conference games, the longest such streak in the nation.
Against San Jose State, the Lobos had no answers for the Spartan offense, especially the running game.
New Mexico took a 17-14 lead into the locker room but promptly got outscored 38-7 over the final two quarters as they gave up 375 yards and allowed SJSU to average 9.0 yards per carry after the half.
Hawai'i Preview
Saturday, October 21
3:00 pm PT, Spectrum Sports
New Mexico has allowed way too many big plays this season as the Lobos have seen their opponents get 17 plays this season of 30+ yards.
Hawaii could be a big play waiting to happen on almost any play.
This is a game the Lobos could have a chance to snap the long losing streak but the defense will need to make some stops.
My Pick: Hawai'i 27, New Mexico 23

12. Nevada Wolf Pack (0-6, 0-2)

◄►
UNLV Review
Nevada has lost 16 straight games, the longest active streak in the nation—by a good margin.
Nevada has allowed far too many big plays this season. Against UNLV they allowed three plays from scrimmage to cover 40+ yards.
The Wolf Pack have now allowed 16 plays this season of 40+ yards, the most of any team in the nation.
San Diego State Preview
Saturday, October 21
6:00 pm PT, FS2
San Diego State's offense has struggled this season, but the Nevada defense has not been able to slow down many teams.
Week 8 will bring a showdown with New Mexico, and the losing streak could end in that one, but Nevada enters the contest on a 17-game skid.
My Pick: San Diego State 33, Nevada 14
---
—More from Stephen Vilardo—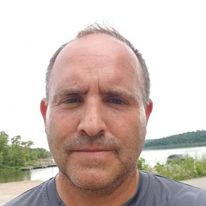 Latest posts by Stephen Vilardo
(see all)