Posted on October 5, 2023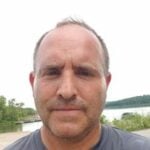 By Stephen Vilardo, SuperWest Sports
T
he Mountain West went 2-1 in non-conference games last week as conference play starts to heat up.
It's a light schedule this week with just three games on tap for this Saturday.
As always, my assessments reflect last week's results and are subject to change.
Below are my Week 6 Power Rankings, previews of upcoming contests, and game picks.

1. Fresno State Bulldogs (5-0, 1-0)

◄►
Nevada Review
F
resno State won for the 14th consecutive game last week—that streak stands as the second longest active streak in the nation, trailing only Georgia and their 22-game streak.
The Bulldogs also kept their streak of scoring in every quarter this season going. In fact, they have now scored in 25 straight quarters dating back to the MW Championship game last year.
Fresno State's defense also turned up against Nevada with seven sacks and 11 TFLs
Wyoming Preview
Saturday, October 7
5:00 pm PT, FOX
Fresno State travels to Wyoming for a matchup of two good teams.
The Bulldogs have been very good against the run this season allowing 93.2 yards per game, 17th best in the nation. Wyoming has struggled to throw the ball effectively this season.
If the Bulldogs can neutralize Harrison Waylee and the Cowboys run game, they should have no trouble in this one.
Both teams play good defense if the score stays low Wyoming will stick around, but Fresno State should be able to pull away on the road.
My Pick: Fresno State 20, Wyoming 14

2. Air Force Falcons (5-0, 3-0)

◄►
San Diego State Review
A
ir Force is 5-0 for the first time since 2003, with the most recent win coming in dominant fashion over San Diego State.
The Falcons are doing exactly what they do, running the ball and playing good defense. The formula is working perfectly so far.
Against the Aztecs, Zac Larrier ran the ball but also got things done with his arm throwing for 189 yards on his six completions. This is not an Air Force team that you can forget about the pass against.
The Falcons and Fresno State do not meet in the regular season. Could the top teams in our rankings be on a collision course for the conference title game?
Air Force has a bye this week.

3. Wyoming Cowboys (4-1, 1-0)

◄►
New Mexico Review
W
yoming is coming off a 35-26 win over New Mexico, and the final margin was closer than expected. There were a lot more points put up than I thought there would be.
Wyoming has found their running back in Harrison Waylee and he has produced some huge plays this season. The back is tied for the national lead with four runs this season of at least 40 yards.
Fresno State Preview
Saturday, October 7
5:00 pm PT, FOX
The Cowboys will need some big plays this week against Fresno State.
The Bulldogs are good against the run, but if Waylee can find a little space he is capable of breaking one, even against a good defense.
Andrew Peasley may have to prove that he can throw the ball against Fresno State to take some pressure off the run game.
My Pick: Fresno State 20, Wyoming 14

4. UNLV Rebels (4-1, 1-0)

▲1
Hawai'i Review
U
NLV has scored at least 40 points in each of their last three games. It is the first time the Rebels have ever done that in three consecutive games.
The most recent was a 44-20 win over Hawai'i to earn the Showdown Trophy.
In the last two games, UNLV has produced 10 sacks while allowing none during that same time. This is a UNLV team that is playing very well under Barry Odom.
The back end of the schedule will get tougher, but the Rebels look like they will not fold.
UNLV has a bye this week

5. Boise State (2-3, 1-0)

▼1
Memphis Review
B
oise State fell at Memphis last week in an offensive shootout. The Broncos gained 519 yards and 375 through the air but Memphis put up 448.
Boise State concludes the nonconference schedule with a 1-3 mark, but they are 1-0 in the Mountain West and the conference schedule is really what is going to matter in the end.
The defense has faced some potent offenses this season and will be better at the end of the year for it.
San Jose State Preview
Saturday, October 7
5:00 pm PT, CBS Sports
This week BSU faces a San Jose State defense that is 13th in the nation against the pass.
Ashton Jeanty ranks 18th in the nation in rushing this season, and even if the passing game is taken away, Boise State will be able to move the ball against the Spartans.
The Broncos are 13-1 all-time against San Jose State and have never lost to the Spartans in the regular season. That first loss will not come this week.
My Pick: Boise State 33, SJSU 20

6. Colorado State Rams (2-2, 0-0)

▲1
Utah Tech Review
C
olorado State has won two in a row and the Rams have looked good in their last three games.
The switch to Brayden Fowler-Nicolosi after the opener seems to have made an enormous difference in the offense. Tory Horton is an elite receiver, and this Rams offense has been clicking in the last three weeks.
The 41-20 win over Utah Tech was impressive after the Rams had struggled with FCS opponents in recent years, so setting the tone early with a pair of quick scores was big.
Utah State Preview
Saturday, October 7
5:00 pm PT, Mountain West Network
This week the Rams will head to Logan, Utah, for their conference opener with Utah State.
CSU is just 4-6 in their last 10 conference openers but have won each of their last two. The last two times the Aggies and Rams have met the margin has been six combined points.
This one should be a tight one also. I expect a shootout as both teams can score points and have struggled at times to keep others off the board. I see the Rams winning a fun one.
My Pick: Colorado State 38, Utah State 36

7. Utah State Aggies (2-3, 0-1)

▲1
UConn Review
U
tah State fell behind once again at UConn but rallied for the win. The one-point win was not pretty, but the Aggies went across the country and picked up a win.
Cooper Legas got his chance once again under center after starter McCae Hillstead got hurt on a late hit in the third quarter. Legas did not disappoint and was ready, going 11 for 13 and 204 yards through the air.
Colorado State Preview
Saturday, October 7
5:00 pm PT, Mountain West Network
Hillstead will not be rushed back from his concussion, and as of this writing, there is no update on his status. Whether it is Hillstead or Legas behind center, the Aggies should be able to move the ball on offense against Colorado State.
The key will be if the Aggies can stop the Rams at all.
Utah State also needs to be ready to go at the opening kick. This season USU has been outscored 67-7 in the first quarter.
The Aggies can't fall behind in this one.
My Pick: Colorado State 38, Utah State 36

8. San Diego State Aztecs (2-4, 0-2)

▼2
Air Force Review
S
an Diego State is suffering through a four-game losing streak in which they have been outscored 144-60. The opposition has been tough, but the Aztecs have not performed well at all.
Going back to the last win, an eight-point decision over Idaho State, it really has been five games in a row that the Aztecs have not looked great.
When you can say that in five out of six games, perhaps the conclusion is they are not a good team. Whether that is factual or not we will see, but heading into their bye week SDSU needs to fix a lot of things.
San Diego State has a bye this week

9. Hawai'i Rainbow Warriors (2-4, 0-1)

◄►
UNLV Review
H
awai'i fell at UNLV in their most recent game, getting outclassed by the Rebels.
A lackluster first half did the 'Bows in as they trailed by 17 at the break. Brayden Schager once again had a nice performance and his play at QB has been promising for the future.
UH will have to use the bye week to get better on the defensive side of the ball. Last week they allowed UNLV to run for over 300 on them and on the season, they are near the bottom nationally giving up 172.5 per game.
And there are a few MW teams that run it well.
Hawai'i has a bye this week

10. San Jose State Spartans (1-4, 0-1)

◄►
Boise State Preview
Saturday, October 7
5:00 pm PT, CBS Sports
S
an Jose State has not been able to stop the run all season against FBS opponents: The Spartans are allowing 216 rushing yards per game this season, ranking them 129th in the nation.
Boise State can run the ball pretty well and Ashton Jeanty has been really good this season.
The Spartans are coming off a bye week and hopefully, they have shored up the run defense or else it could be a long evening on the Blue Turf.
My Pick: Boise State 33, SJSU 20

11. New Mexico Lobos (2-3, 0-1)

◄►
Wyoming Review
N
ew Mexico was able to move the ball against Wyoming.
The Lobos did a lot of things well in Laramie in the loss. UNM held the Cowboys to no third down conversions in the first half and allowed just 2 of 11 for the game.
The big issue was giving up big plays to the Cowboys. The Lobos have now allowed 11 plays this season of 30+ yards.
New Mexico has lost 13 straight conference games, the second-longest active streak in the nation.
New Mexico has a bye this week

12. Nevada Wolf Pack (0-5, 0-1)

◄►
Fresno State Review
N
evada lost for the 15th straight game at Fresno State—the longest active streak in the nation—by a good margin.
Nevada has played better in the last three weeks, but big plays are also a big problem for the Wolf Pack. Nevada has allowed 13 plays this season of 40+ yards, the second most in the nation.
It is a bye week for Nevada ahead of UNLV in a week
Nevada has a bye this week
---
—More from Stephen Vilardo—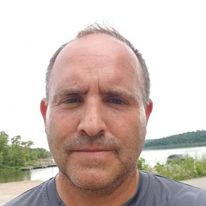 Latest posts by Stephen Vilardo
(see all)