Posted on September 21, 2023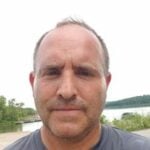 By Stephen Vilardo, SuperWest Sports
T
he Mountain West went just 3-8 last week in nonconference matchups.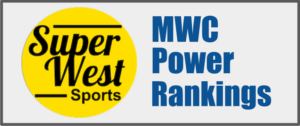 The conference did enjoy some success, however, with a pair of wins over power conference teams from the Pac-12 and Big 12.
But what could it have been?
Colorado State and Nevada had another couple of Pac-12/Big 12 teams on the ropes.
Below are my Week 4 Power Rankings, Week 3 reviews, previews of upcoming contests, and game picks.

1. Fresno State Bulldogs (3-0, 0-0)

▲1
Arizona State Review
F
resno State won for the 12th consecutive game last week. That streak stands as the second longest active streak in the nation, trailing only Georgia and their 20-game streak.
The defense finally got it going against Arizona State as they pitched the shutout while forcing eight turnovers. The eight takeaways tied a single-game Fresno State record.
Carleton Johnson earned the Bronko Nagurski National Defensive Player of the Week honor for his three-interception game.
The offense has been good this season, scoring points in every quarter they have played. In fact, dating back to last season, the Bulldogs have now scored points in 17 straight quarters.
Kent State Preview
Saturday, September 23
7:30 pm PT, CBS Sports
Kent State has had a rough start to the 2023 season as Kenny Burns is in his first season. Against FBS opponents, the Golden Flashes have scored just 12 points in two games.
The win was a 38-10 defeat of Central Connecticut. The Bulldog defense should once again be able to shut down a struggling offense.
Mikey Keene and the Fresno State offense should be able to do just about whatever they want in this one. The Flashes are allowing 221.3 yards rushing per game, 129th in the nation.
The Bulldogs will cruise to a win and finish off the nonconference schedule unblemished for the first time since 2013.
My Pick: Fresno State 34, Kent State 6

2. Air Force Falcons (3-0, 1-0)

▲1
Utah State Review
A
ir Force dominated the ground game against Utah State. The Falcons ran for 344 yards and limited USU to just 54 on the ground.
Alec Mock had a career game against the Aggies, finishing with 11 tackles, a couple of sacks, a pass defended, and a forced fumble. Air Force opened up a 32-7 halftime lead and cruised the rest of the way.
This Falcon team is rolling at the moment.
San Jose State Preview
Friday, September 22
7:30 pm PT, FS1
A trip to San Jose State comes ahead of a two-game stretch with San Diego State and Wyoming. The Falcons must not look down the road too much or the Spartans will make them pay.
SJSU should be the best offense this team has played this season. Air Force will be physical and disrupt the Spartan passing attack.
San Jose State is 106th in the nation against the run this season. Air Force should have no trouble rushing for 300+ in this one.
My Pick: Air Force 23, SJSU 17

3. Wyoming Cowboys (2-1, 0-0)

▼2
No. 3 Texas Review
W
yoming went to Austin and gave the fourth-ranked Longhorns everything they could. The game was squared at 10 following three quarters before Texas pulled away late.
A big takeaway was the Cowboys' ability to run the ball: Harrison Waylee went for 110 on the day, buoyed by a 62-yard score.
UW was able to run effectively with 155 as a team and control the clock. Wyoming is just 102nd in the nation in 3rd down defense at 44.9%, against Texas they limited UT to just 4-for-12.
Appalachian State Preview
Saturday, September 23
4:00 pm PT, CBS Sports
This week brings a visit from a dangerous Appalachian State team. Like the Cowboys, App State played a ranked foe toe-to-toe this season with a double-overtime loss to North Carolina.
The Mountaineers have struggled against the run this season, allowing 185.7 per outing and that should give Wyoming the edge in this one.
The key for the Cowboys offense will be staying ahead of the chains and getting manageable third downs.
App State has a potent offense, averaging 462 yards per game. If Wyoming can get them off the field on third downs, they should be okay.
My Pick: Wyoming 26, App State 21

4. Boise State (1-2, 0-0)

▲2
North Dakota Review
B
oise State finally got in the win column with a convincing win over North Dakota.
In the win, the Broncos limited their potent offense to just 183 yards of offense and 41 on the ground. Boise State was able to convert on 10 of their 14 third-down attempts.
On the season, the Broncos are 30th in the country with a third down success rate of 48.89.
San Diego State Preview
Friday, September 22
7:30 pm PT, CBS Sports
Conference play opens with a trip to a dangerous San Diego State squad.
BSU has only lost 15 Mountain West conference games in the last 12 seasons, yet four of those 15 have been to the Aztecs. San Diego State defends the pass well ranking 33rd nationally in pass efficiency defense.
This will be a tough road game for the Broncos, making the game tough to call, but I think Boise State avoids the 1-3 start.
My Pick: Boise State 23, SDSU 20

5. San Diego State Aztecs (2-2, 0-0)

◄►
No. 14 Oregon State Review
S
an Diego State limited Oregon State in their 26-9 loss in Corvallis, but the Aztec offense just could not get much going.
OSU has a very good defense but just 4.9 yards per play is not going to cut it when looking to pull the upset.
The Aztecs corrected their penalty issues against OSU, getting flagged just one time for five yards in the loss. They are now averaging 56.8 penalty yards per game.
Boise State Preview
Friday, September 22
7:30 pm PT, CBS Sports
The Aztecs will need to get their run game going if they want to knock off Boise State at home.
San Diego State has run for just 65.5 yards per game in their last two outings.
The Aztec defense will cause some issues for Boise State. SDSU should keep it tight with a chance to win it late, but I see the Broncos hanging on.
My Pick: Boise State 23, SDSU 20

6. UNLV Rebels (2-1, 0-0)

▲2
Vanderbilt Review
B
arry Odom has got the Rebels heading in the right direction, and UNLV was able to knock off Vanderbilt in Allegiant Stadium to improve to 2-1 on the season.
And while Vanderbilt is Vanderbilt, they are an SEC foe and the Rebels had plenty of adversity to overcome. Doug Brumfield went out with an injury early. Jayden Maiava stepped up and performed well.
The Rebels got the lead then had to battle back late after giving it up. UNLV had multiple chances to let the win slip away but still came away with the "W" in the end.
UTEP Preview
Saturday, September 23
6:00 pm PT, ESPN+
This week UNLV gets a chance to close out the nonconference part of the schedule at UTEP. The Rebels will be in good shape with either QB under center because they will have Ricky White to throw it to.
I look for the receiver to have a huge game in El Paso.
The Miners have struggled this season with their only win coming over Incarnate Word by 14 points. I expect the Rebels to enter Mountain West play on a win streak.
My Pick: UNLV 28, UTEP 17

7. Utah State Aggies (1-2, 0-1)

▼3
Air Force Review
U
tah State fell behind early to Air Force and never got back in it in their conference opener.
The Aggies offense never got clicking as they would like and they could not slow down the Air Force run game.
McCae Hillstead stepped in during the second quarter in replacement of Cooper Legas and sparked things a bit as the true freshman had 202 yards passing.
This offense is potent, and Hillstead may end up being able to get more out of it moving forward. Terrell Vaughn is third in the nation with 9.7 receptions per game.
James Madison Preview
Saturday, September 23
5:00 pm PT, Mountain West Network
Utah State has won 10 of their last 13 nonconference home games and is 22-6 in their last 28 in Maverik Stadium against teams outside of the Mountain West.
This will be a difficult one to get. Hillstead will make his first start and will have to produce. James Madison leads the nation in rushing defense allowing just 22.7 yards on the ground per game.
The Dukes are 119th against the pass, though, yielding 285.3 per game. Hillstead and Vaughn should be able to have a big game, but I think James Madison has too much in the end and gets a 4-0 start to the season.
My Pick: James Madison 26, Utah State 21

8. Colorado State Rams (0-2, 0-0)

▲2
No. 19 Colorado Review
T
he Rams were overmatched in their opening loss to Washington State. Against Colorado, the Rams were the better team for much of the contest.
But you can't allow a 98-yard drive to tie it at the end, and 187 yards in penalties is inexcusable.
The fact that the Rams had that many penalties and still took it to overtime speaks to how much better than the Buffs they were in most facets on Saturday. But with the spotlight shining, the Rams held their own and then some.
Middle Tennessee Preview
Saturday, September 23
4:00 pm PT, ESPN+
The key for Jay Norvell is to build off it. 
Brayden Fowler-Nicolosi stepped in and made a difference against Colorado, the three turnovers can't be repeated but his connection with Tory Horton was clear.
I look for the two to once again put up big numbers against Middle Tennessee. Horton is a star and is always going to make big plays.
Nonetheless, I think the Blue Raiders might be the better team and will get the win at home.
My Pick: Middle Tennessee 37, Colorado State 35

9. San Jose State Spartans (1-3, 0-0)

▼2
Toledo Review
S
an Jose State has had a gauntlet to run through early on and it will continue for another week with Air Force.
The problem for the Spartans against Toledo was they got run all over. The Rockets rushed for 229 yards while the Spartans could only muster 40 on the ground.
I still have confidence that San Jose State is going to be okay and probably get to six wins on the season.
The schedule lightens up late, but in the meantime, the Spartans need to shore things up to win some of the more difficult ones on the schedule.
Air Force Preview
Friday, September 22
7:30 pm PT, FS1
San Jose State has not been able to stop the run this season. Toledo averaged 6.4 yards per carry last Saturday. If they could not stop Toledo's ground attack, then Air Force could be in for a big night on Friday.
I think San Jose State will be able to move the ball a bit, but their rushing attack will have to produce more to help the passing game.
My Pick: Air Force 23, SJSU 17

10. Hawai'i Rainbow Warriors (1-3, 0-0)

▼1
No. 10 Oregon Review
H
awai'i was overmatched in every way possible against Oregon, and it is really what you'd expect with a trip to Eugene.
Brayden Schager threw the ball a lot and he did not end up with a lot of yards. On the good side of things, he also did not turn it over much with just one interception.
I can't put a lot of stock in the outcome of that Oregon game. I still maintain that the Rainbow Warriors are an improved team over the 2022 version.
New Mexico State Preview
Saturday, September 23
9:00 pm PT, Spectrum Sports
This week Hawai'i gets to measure themselves a bit against New Mexico State. The Aggies are coming off a win over New Mexico and we can see where UH really stands.
NMSU has allowed 251 yards passing in their last two games and earlier this season even gave up 215 to Western Illinois. Timmy Chang's offense should be able to get going against the Aggies and I look for a Hawaii win at home.
My Pick: Hawai'i 27, New Mexico State 23

11. New Mexico Lobos (1-2, 0-0)

◄►
New Mexico State Review
N
ew Mexico is getting more offensive production this season than they had a year ago. That is a good sign.
They could not get the win over New Mexico State but racked up 26 first downs on the day. The issue was the red zone where the Lobos came away scoreless on two of their five trips.
That is the difference in a 10-point loss.
UMass Preview
Saturday, September 23
12:30 pm PT, ESPN+
New Mexico will travel across the country to UMass this weekend. If this game were in Albuquerque I'd go with the Lobos, but in Amherst, I give the edge to the Minutemen.
New Mexico is 1-11 all-time when playing in the Eastern Time Zone. Perhaps more important than the time zone, Carlos Davis has looked good at QB for UMass in the last two games.
Expect him to do enough to get the win at home.
My Pick: Massachusetts 24, New Mexico 22

12. Nevada Wolf Pack (0-3, 0-0)

◄►
Kansas Review
N
evada showed some life against Kansas, taking a good Jayhawk team to the wire.
The question is where was that against Idaho?
The Wolf Pack are 130th in the nation in scoring defense allowing 43.3 per game.
Texas State Preview
Saturday, September 23
4:00 pm PT, ESPN+
As mentioned, the Wolf Pack are giving up points in bunches this season.
Texas State is the 12th highest-scoring team in the country, averaging 44.0.
TSU went to Baylor and came away with an 11-point win this season. Nevada is not pulling off the upset in this one.
My Pick: Texas State 43, Nevada 31
---
—More from Stephen Vilardo—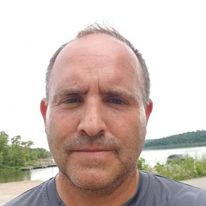 Latest posts by Stephen Vilardo
(see all)