Posted on September 7, 2023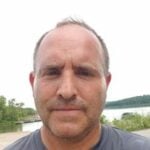 By Stephen Vilardo, SuperWest Sports
M
ountain West teams went 5-7 in Week 1 of the season, but in games against Power Five opponents, they went 2-7.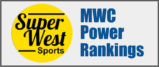 One of the two wins, Fresno State over Purdue, was not a surprise to me. However, the second win, Wyoming knocking off Texas Tech, was a big one.
The Red Raiders were getting a lot of hype as a dark horse in the Big 12 and the Cowboys capped off a comeback win in double OT.
As always, these updated Power Rankings look at where each team stands at this moment in time, and are likely to fluctuate from week to week as some squads get hot and others struggle through slumps.
Here's my assessment of them as we head into Week Two.

1. Fresno State Bulldogs (1-0, 0-0)

▲3
Purdue Review
L
ast week I predicted the Bulldogs would leave Purdue with a four-point win over their Big Ten opponent.
I was just expecting a lower-scoring affair, perhaps 27-23, but Fresno State was able to outscore the Boilermakers 39-35.
Mikey Keene was fantastic in his first game with the Bulldogs.
Eastern Washington Preview
Saturday, Sept. 9
6:00 pm PT, Mountain West Network
This week Fresno State opens the home portion of their schedule with Eastern Washington.
The Eagles dropped their opener to perennial FCS power North Dakota State and the Bison ran for 337 yards.
I think Keene could again have a big day for the second straight week, but look for Fresno State to also get the ground game going in this one.
My Pick: Fresno State 44, Eastern Washington 10
2. Wyoming Cowboys (1-0, 0-0)

▲4
Texas Tech Review
W
ith all due respect to other teams out west, the Cowboys had the biggest win of the weekend among teams in the SuperWest footprint.
Texas Tech is a better Big 12 team than another from that conference and state that was knocked off on Saturday.
Wyoming fell down 17-0 early to the Red Raiders and was able to battle back for the win in double OT. The way the Cowboys were able to get the win was very impressive.
Portland State Preview
Saturday, Sept. 9
1:00 pm PT, Mountain West Network
This week Wyoming will play host to Portland State. And the Vikings are coming off a rough week at Oregon. Andrew Peasley will put up huge numbers in this one.
Wyoming should run away with an easy victory.
My Pick: Wyoming 56, Portland State 13

3. Air Force Falcons 1-0

◄►
Robert Morris Review
A
gainst Robert Morris, the Falcons did what they do—pound the ball on the ground—and the defense was dominant.
Air Force ran for 374 yards in their 42-7 season-opening win and limited RMU to just 156 yards of offense. The Falcons averaged 7.9 yards per play in their opener.
Sam Houston State Preview
Saturday, Sept. 9
5:00 pm PT, CBS Sports Network
This week Air Force will head on the road to play Sam Houston State in Houston. The Bearkats fell at BYU 14-0 in their opener giving the Cougars a game.
The Kats limited BYU to just 12 first downs and 257 yards of offense.
SHSU was not able to generate any offense, however, and I think the Falcons should have no trouble shutting them down this week.
I also think Air Force will be able to move the ball on the ground far better than BYU was able to. I look for the Falcons to wear them down and pull away late.
My Pick: Air Force 33, Sam Houston 3

4. San Diego State Aztecs (2-0, 0-0)

▼2
Idaho State Review
I
daho State kept things a lot closer with San Diego State than it should have been.
The fact that Idaho State was able to throw for 309 yards was also disheartening against the FCS opponent.
The Aztecs did turn the ball over three times in the win.
UCLA Preview
Saturday, Sept. 9
4:30 pm PT, CBS
San Diego State welcomes UCLA to Snapdragon Stadium for their third home game of the year. It is the first time since 1967 that the Aztecs have opened the season with a three-game homestand.
This is a series that UCLA has owned with a 21-1-1 mark against Sand Diego State all-time. However, the Bruins were less than dominant against Coastal Carolina in their opener.
San Diego State could have a chance in this regional matchup at home, but it is going to take a perfect game. I think the Bruins take it.
My Pick: UCLA 27, SDSU 14

5. Boise State (0-1, 0-0)

▼4
No. 8 Washington Review
T
he Broncos falling to Washington in Seattle was not that shocking, but the way they lost was a bit eye-opening.
Falling 56-19 was a surprise to me as I figured Boise State would keep it within the 14.5-point spread. I was way off on that one.
Washington is a really good team with an explosive offense but yielding 56 is not a good sign for the Broncos.
The defense allowed 490 yards through the air and that has to improve.
UCF Preview
Saturday, Sept. 9
4:00 pm PT, FS1
Week Two brings the Broncos back to the blue turf for their home opener against Central Florida. The Knights put up 773 yards of total offense in their 56-6 win against Kent State.
We will get a good indication this week if the Boise State defense has that many deficiencies or if it was a case of the Washington offense being that good.
The fact that the game is in Boise is big as the Broncos have won their last 21 home openers, the third-longest active streak in the nation.
I am not sold on the Broncos' defense after Week 1, though, and I think UCF and their potent offense could cause a lot of problems this week.
My Pick: UCF 37, Boise State 31

6. Utah State Aggies (0-1, 0-0)

▲2
Iowa Review
U
tah State was able to create some offense against a very good Iowa defense in week one.
Terrell Vaughn had a career-high 12 receptions in the opener, going for 93 yards. Cooper Legas completed a career-high 32 passes against the Hawkeyes.
It was a productive attack with a lot of quick hitters and yardage after the catch as the Aggies collected 154 after-catch yards.
Despite the loss, it was a good omen, and if Utah State can get that type of production all season they will be in good shape.
Idaho State Preview
Saturday, Sept. 9
5:00 pm PT, Mountain West Network
Utah State welcomes Idaho State to Maverik Stadium to open the home portion of their season this week.
The Aggies are 13-1 in their last 14 home openers and have gone 9-3 in their last 12 non-conference home games.
MJ Tafisi currently ranks fourth in the nation with 3.0 TFL. look for him to add to that total and for Utah State to get a comfortable win.
My Pick: Utah State 36, Idaho State 14

7. UNLV Rebels (1-0, 0-0)

◄►
Bryant Review
B
arry Odom got a big win in his first games as head coach of UNLV with a 44-14 blowout over Bryant.
It made Odom the first UNLV coach to win his debut game at the school since John Robinson did so in 1999.
The Rebels ran all over Bryant last week, totaling 283 yards on the ground.
Doug Brumfield did not have to throw the ball much and the Rebels line yielded just one sack to the Bulldogs.
UNLV averaged 7.1 yards per run in the opener. The defense allowed some yardage but did a decent job keeping Bryant off the scoreboard.
The UNLV defense was on the field a lot, and time of possession tilted in favor of Bryant, 39:04 to 20:18.
No. 2 Michigan Preview
Saturday, Sept. 9
12:30 pm PT, CBS
This week things get much stiffer for the Rebels with a trip to Ann Arbor and the second-ranked Michigan Wolverines.
That No. 2 ranking equals the highest-ranked opponent in UNLV history—Tennessee was also ranked second when they met UNLV in 1996.
The last time WR Ricky White played in the Big House he torched Michigan for 196 yards receiving while playing for Michigan State.
If he can duplicate that performance the Rebels could have a shot…but alas, I do not think we will see any miracles in the Mitten this week. The Wolverines will get the win.
My Pick: Michigan 36, UNLV 6

8. San Jose State Spartans (0-2, 0-0)

▼3
No. 16 Oregon State Review
O
kay Spartan fans, take a deep breath and regroup. The opening stretch is done, well, at least for now.
A trip to a very good Toledo team is still to come. But for this week, you can exhale.
The opening stretch of USC and Oregon State was not great.
On the bright side, the Spartans welcomed 20,333 to CEFCU Stadium last week, the largest crowd since 2013 and the 25th-largest crowd ever.
And that is a win for the athletic department.
Cal Poly Preview
Saturday, Sept. 9
1:00 pm PT, Sports Bay Area/MWN
Cal Poly will be a get-right game for Chevan Cordeiro and San Jose State.
The star QB should go over the 10,000-yard mark against the Mustangs as he needs only 241 more yards through the air to get there.
Nick Nash is quickly making a name for himself at WR, averaging 6.5 receptions in the first two games. Look for a lot of passing yards in this one and a big win for the Spartans.
My Pick: San Jose State 46, Cal Poly 17

9. Colorado State Rams (0-1, 0-0)

◄►
Washington State Review
T
he Rams were overmatched in their opening loss to Washington State. Colorado State opened the scoring with a FG, then proceeded to give up 36 unanswered.
The 50-24 final score was buoyed by a pair of late scores for CSU.
Last week I mentioned that getting pressure would be key for the Rams, but they did not supply much. They only registered one sack and Cam Ward was able to pick them apart for 451 yards.
BYE Week
It is an early season bye for Colorado State in Week Two, and the off week gives them a little extra time to prepare for a suddenly dangerous Colorado team.

10. Hawai'i Rainbow Warriors (0-2, 0-0)

◄►
Stanford Review
F
or the second week in a row, Hawaii went up against a Power 5 opponent, and for the second time in as many weeks, the 'Bows came up short.
But again it was not a terrible showing out of Timmy Chang's unit. Brayden Schager looked good, completing almost 60% of his passes for 355 yards, three scores, and no picks.
If Hawai'i can continue to get that kind of production from the QB spot, they will win some games.
Pofele Ashlock has registered a pair of 100-yard receiving games this season and is the first Warrior player to surpass 100 yards receiving in the first two games of a season since 2018.
Albany Preview
Saturday, Sept. 9
9:00 pm PT, Spectrum Sports
Hawaii gets a bit of a breather on the schedule this week as they host Albany. UH has won 19 straight against FCS opponents and don't look for the Great Danes to end that streak.
Hawaii should be able to throw the ball around as much as they want in this one.
My Pick: Hawaii 46, Albany 20

11. Nevada Wolf Pack (0-1, 0-0)

◄►
No. 6 USC Review
N
evada opened things up with a trip to USC and things did not go well. USC torched them with 668 yards of offense in a 66-14 loss.
Nevada was able to move the ball through the air a bit, finishing with 311 passing yards as a team.
But in the end, too many negative plays did their offense in with 10 stops behind their own line and five sacks allowed.
Idaho Preview
Saturday, Sept. 9
4:00 pm PT, Nevada Sports Net/MWN
The Week Two opponent is Idaho, and the Vandals are coming off a big 42-17 win to open their season.
This is an FCS opponent that Nevada should beat, but it might not be a walk in the park. I still see the Pack producing enough on offense to get a win.
My Pick: Nevada 27, Idaho 21

12. New Mexico Lobos (0-1, 0-0)

◄►
No. 23 Texas A&M Review
T
he Lobos had a tough opener in College Station.
The offense could get almost nothing going against Texas A&M and the defense had no answer for the passing attack they faced.
It seems this was the start of what could be a long season for UNM.
Tennessee Tech Preview
Saturday, Sept. 9
5:00 pm PT, Mountain West Network
The good news is this week they should get a win. Tennessee Tech is coming off a blowout loss of their own, at the hands of Furman.
New Mexico should overpower the Golden Eagles and get an easy victory in their home opener.
My Pick: New Mexico 37, Tennessee Tech 17
---
—More from Stephen Vilardo—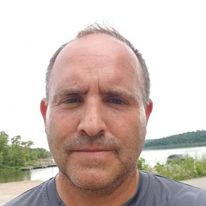 Latest posts by Stephen Vilardo
(see all)