Posted on October 26, 2023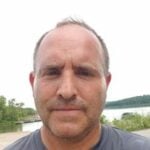 By Stephen Vilardo, SuperWest Sports
F
ollowing another week of football for the 25 SuperWest teams from the Pac-12, Mountain West, and BYU, it's time to see how they stack up.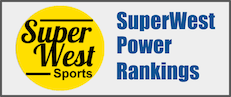 As always, these updated Power Rankings look at where each team stands at this moment in time.
They are likely to fluctuate from week to week as some squads get hot and others struggle through slumps.
Here's is a look at where each team heading into Week 9.

1. Washington (7-0, 4-0)

◄►
W
ashington has now won 14 straight games, the second-longest active streak in the nation. But I could very easily be writing about a two-game losing streak.
The Huskies were very lucky to survive Arizona State.
Bad teams lose games they should win, good teams win games they shouldn't—the Huskies are unbeaten and that is the most important thing at this stage.

2. Oregon (6-1, 3-1)

◄►
T
he next win for the Ducks will be their 700th all-time. If they are to get it this week it will be a big road win over Utah.
The Oregon offense will certainly be up for the challenge in Salt Lake City. The Ducks have gone over 500 yards of offense in five of their seven games played.
The Ducks rank sixth in the nation running the ball for over 225 yards per game.

3. Air Force (7-0, 4-0)

◄►
A
ir Force has won 12 straight games, the fourth-longest streak in the nation. The last time Air Force was 7-0 to start a season was 1997.
The Falcon defense completely sunk Navy last week, limiting one of the top rushing teams in the nation to just 22 yards on the ground. After three quarters, the total yardage favored Air Force 266-11.

4. Utah (6-1, 3-1)

▲2
T
he Utes just keep on winning, knocking off USC for the fourth consecutive time in the Coliseum.
Bryson Barnes had the offense clicking, and if the unit can continue to play like that, there is no limit to what they might do.
Utah owns an 18-game home win streak, which is the third-longest in the nation at the moment. That streak will get tested against Oregon the next time out.

5. Oregon State (6-1, 3-1)

▼1
T
he Beavers had a bye last week. In their last outing, Oregon State beat UCLA 36-24 in a game in which the Beaver defense stepped up.
Oregon State still has games left with Washington and Oregon. Despite the loss earlier in the season, the Beavers have control of their own fate.

6. Wyoming (5-2, 2-1)

▲1
T
he Cowboys had a bye following the loss to Air Force.
The off week came at a good time as Harrison Waylee and Cole Goodbout both had time to recover from injuries and will help both sides of the ball.
Wyoming has never won in eight trips to Boise, and this week could be their best chance to end that drought.

7. UCLA (5-2, 2-2)

▲2
E
than Garbers stepped in and looked really good at QB for the Bruins.
The QB play has been a bit of an issue for UCLA this season and if Garbers is truly the answer, then the Bruins could be dangerous down the stretch.
The defense is menacing opponents with an average of 8.0 TFL per game, the 13th most in the nation.

8. Fresno State (6-1, 2-1)

◄►
F
resno State had a bye week last week and will come out of it with a suddenly dangerous UNLV team on deck.
The Bulldogs have won their last seven games at home and that could be enough to get past the Rebels. The Fresno State defense, which is 31st in the nation against the run, also may be a deciding factor in that matchup.

9. USC (6-2, 4-1)

▼4
T
he Trojans have now lost two straight. A team that looked like a near-lock for the playoffs at the start of the season now may now be staring at a middling finish.
Instead of a New Year's Six bowl game, the Trojans could be looking at the LA Bowl.
Games remaining against Oregon, Washington and UCLA could prove daunting…Or they could prove to be an opportunity to accomplish some things they set out to do.

10. Arizona (4-3, 2-2)

◄►
A
t 4-3, Arizona comes out of their bye week with a clear path to 6-6 and a bowl game.
Colorado and Arizona State seem like the most likely path, but the Wildcats are out to prove they can get some bigger wins as well. UCLA and Oregon State as additional wins would put the Cats well ahead of schedule.
Arizona is 34th in the nation in total defense, allowing just 332.9 yards per game this season.

11. UNLV (6-1, 3-0)

▲1
U
NLV is bowl-eligible for the first time since 2012 and the Rebels have done it after just seven games.
The last time they had a five-game win streak was 1984 and the backfield included Icky Woods and Randall Cunningham.
Barry Odom is the first UNLV head coach to win six of his first seven games at the school since Ron Meyer started 6-1 in 1973.

12. BYU (5-2, 2-2)

▲1
B
YU got back in the win column against Texas Tech. The fifth win of the season gets them within sniffing distance of a bowl game.
BYU remains unbeaten at home in Big 12 play. Picking up the first conference win on the road will be a challenge this week with a trip to Texas.
No QB Quinn Ewers for Texas could make it a bit easier, but the legend of Arch Manning could begin with the Cougars.

13. Washington State (4-3, 1-3)

▼2
T
he Cougars looked better against Oregon in their loss than they did against Arizona. The result was still a loss and the slide is now at three games.
The issues with the Cougs need to be corrected in a hurry. Perhaps WSU was playing above their heads during their 4-0 start.
Either way, they need to leave Tempe with a win or the season will get away from them fast.

14. Colorado State (3-4, 1-2)

◄►
C
olorado State is 28th in the nation this season with just 1.43 sacks allowed per game.
Last season the Rams gave up more sacks than any team in the nation. A big reason for the improvement on the field is keeping Brayden Fowler-Nicolosi upright.
The 3-4 start could be so much different. The Rams let UNLV get a game-winning FG at the buzzer last week. Couple that one with the one they let slip away in Boulder and the season is looking a lot different right now.

15. Boise State (3-4, 2-1)

◄►
T
he Broncos had some extra time to digest their collapse against Colorado State.
Boise State got a little better this week as George Holani is set to return and augment Ashton Jeanty, who leads the nation in yards from scrimmage per game.
The two-back system should be fine, though the question remains if the two-QB system will work.

16. Cal (3-4, 1-3)

◄►
C
al had a week off and an extra bit of snaps, one would assume, for Fernando Mendoza.
If Mendoza can prove to be the answer at QB that Cal has been looking for then the season could be salvaged.
First up will be an angry USC team coming to Berkeley.

17. San Jose State (3-5, 2-2)

▲3
S
an Jose State is finally starting to get some wins.
The Spartans have outscored their opponents 66-14 combined in the second half of their last two games.
San Jose State has struggled to get wins at times this season, but they are 14th in the nation with just six turnovers on the year.

18. Colorado (4-3, 1-3)

▼1
C
olorado had an extra week to think about their loss to Stanford. Or did they?
There has been a lot of non-football news coming out of Boulder recently. The Buffs have plenty of swagger but not quite enough substance this season.
The future is bright, but it is not the present.

19. Utah State (3-5, 1-3)

▼1
U
tah State has been outscored 105-17 in the first quarter this season. They just can't seem to get the start of the game right.
Last week the Aggies got the second half wrong, too, as they were outscored 28-7 after the break as well as 14-0 in the opening 15.

20. Arizona State (1-6, 0-4)

▲3
A
rizona State should have left Seattle with a huge win.
While the win did not come, the Sun Devils are improving. The program seems to be heading in the right direction and better things will come beyond 2023.
But in the meantime, they have to get some wins.

21. Stanford (2-5, 1-4)

◄►
S
tanford got a big win over Colorado in dramatic fashion and then lost all of that momentum.
The Cardinal looked really bad against a UCLA team that had struggled to move the ball.
Stanford did get 11 stops behind the line in the loss, though.

22. New Mexico (3-4, 1-2)

▲2
T
he Lobos broke their 14-game conference win streak and looked good in doing so.
The Lobo secondary made plays when they needed to against Hawaii.
Now New Mexico eyes a win streak with a trip to Nevada.

23. San Diego State 3-5

▼4
S
an Diego State lost to Nevada. They lost to them at home. They lost to them 6-0.
The Aztecs were shut out for the first time since 2018.
A promising season is unraveling fast in San Diego.

24. Nevada (1-6, 1-2)

▲1
N
evada won for the first time since September 3, 2022. The 16-game losing streak is done.
Nevada also posted their first shutout since 2011. For all of that, they climbed out of last place on this list.
Now can they make it two wins in a row?

25. Hawai'i (2-6, 0-3)

▼3
B
rayden Schager has thrown at least one touchdown pass in each of his last 17 games, which is currently the fourth-longest streak nationally.
His five games with at least 300 yards passing are the second most in the nation this season trailing only Michael Penix. But the Rainbow Warriors are still just 2-6 on the season.
The foundation might be there for Timmy Chang, but it is going to take time.
---
—More from Stephen Vilardo—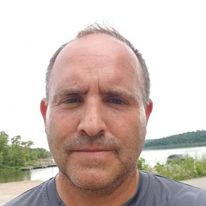 Latest posts by Stephen Vilardo
(see all)