Posted on September 29, 2023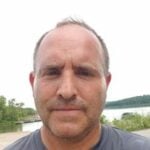 By Stephen Vilardo, SuperWest Sports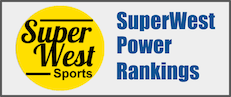 Following another week of football for the 25 SuperWest teams from the Pac-12, Mountain West, and BYU, it's time to see how they stack up.
As always, these updated Power Rankings look at where each team stands at this moment in time.
They are likely to fluctuate from week to week as some squads get hot and others struggle through slumps.
Here's my assessment of them as we head into Week Five.

1. Oregon (4-0, 1-0)

▲2
O
regon is the second-highest-scoring team in the nation, trailing only USC. That much is known.
The part that gets overlooked is that the Ducks rank 17th in the nation in scoring defense, allowing just 13.3 per game.
I admittedly never quite bought into the Colorado hype as much as others (I hope I'm wrong) but the Buffs have a good offense, and Oregon shut them down.
This is a very good Ducks team. Big win and they jump to the top.

2. Washington (4-0, 1-0)

◄►
W
ashington continues to roll offensively.
The numbers this team is putting up is flat-out amazing—video game numbers, week in and week out.
The Huskies are an electric team. They've won 11 straight, dating to last season, the third-longest active streak in the nation.

3. USC (4-0, 2-0)

▼2
L
ast week was not USC's best performance of the year; in fact, far from it.
In my Top 25, I still kept the Trojans on top of Washington and Oregon, because I still think they will be the best team come December, and probably are today.
But based upon Week 4 performance, USC slips to third in the Power Rankings. The Trojans have chance to re-solidify themselves in Boulder this week.

4. Utah (4-0, 1-0)

◄►
U
tah just keeps on winning. No Cam Rising, no problem—at least not yet.
The defense allows 9.5 points per game. UCLA is a good team, and the Utes defense won that one on their own, even supplying points.
The offense will need to get it going soon, but the first third of the season has belonged to the Utah defense.

5. Washington State (4-0, 1-0)

▲2
W
ashington State has the fifth-highest-scoring offense in the nation, but that is only good enough to make them the fourth-highest-scoring team in their conference.
That is how explosive the offenses are in the Pac-12.
Cam Ward took home national player of the week honors as the Cougs improved to 4-0 for the first time in six years with a win over Oregon State.
Ward accounted for five TD against the OSU defense. That was an impressive Saturday.

6. Fresno State (4-0, 0-0)

▲2
F
resno State owns the nation's second-longest active win streak at 13 games.
The Bulldogs have now scored points in 21 consecutive quarters. The offense is balanced and averaging almost 40 points per game.
The defense is finding it's stride with 10 points allowed in the last two games.

7. UCLA (3-1, 0-1)

▼1
D
ante Moore faced his toughest defense of the season and struggled. The UCLA offense could not get anything going at Utah.
The defense once again looked promising.
The Bruins are ninth in the nation in scoring defense allowing 11 points per game.

8. Oregon State (3-1, 0-1)

▼3
O
regon State's defense was exposed against Washington State.
Is it a case of one bad week or is it a sign of what may happen in conference play?
I think one bad week, and let's remember the Cougs are fifth in the nation in scoring, but three more Pac-12 teams are in the top four.

9. Air Force (4-0, 2-0)

◄►
A
ir Force has won nine straight games, the fifth-longest streak in the nation.
The Falcons are playing good defense and running the ball. That is a good formula to produce wins.
AFA is off to a 4-0 to start in a season for the first time since 2016.

10. Wyoming (3-1, 0-0)

▲2
T
he Cowboys have picked up a pair of wins over quality opponents in 2023.
The lone loss was at Texas and the Pokes proved they could hang with one of the nation's best.
UW needs to get a little more from the passing game.

11. BYU (3-1, 0-1)

◄►
B
YU had so much promise heading into the Big 12 opener, but the result was the first loss of the season.
Losing by 11 at a ranked Kansas team is not terrible.
This week is one the Cougars have to get. Beat Cincinnati at home and the season will still be progressing like it should.

12. Colorado (3-1, 0-1)

▼2
A
s conference play opened the Buffs were exposed a bit—okay, a lot.
This is a flawed team and has been all season. They were able to mask it in the nonconference and will win some Pac-12 games. But the defense is not good and the offensive line has a lot of problems.
Colorado is still a year away from being a really good team.
The Buffaloes' seven-game conference losing streak is the fourth longest in the nation.

13. Arizona (3-1, 1-0)

▲1
A
rizona comes away with a one-point win over Stanford and it feels like a poor performance—because it was.
This statement, in itself, speaks to the state of the Wildcats program now compared to a few years ago.
Back then, any win was a good win, no matter how things looked, now the Cats are getting better and more is expected.
Overall, it's a good problem to have and, in the end, the win over Stanford was a win….and a lot better than a loss.

14. Boise State (2-2, 1-0)

▲1
T
he Broncos are back to .500 after a slow and difficult start to the season.
Ashton Jeanty has looked superb in the two wins and leads the nation in all-purpose yards in 2023.
BSU could be ready to put together a substantial win streak.

15. Cal (2-2, 0-1)

▼1
T
he Bears need better QB play, plain and simple. Whoever lines up behind center this week needs to play at a higher level.
Last week they ran into the buzzsaw that is the Washington offense.
This week Cal has a favorable matchup with Arizona State at home—and they can't let that one escape them.

16. UNLV (3-1, 0-0)

▲1
U
NLV is looking good at 3-1 on the season but let us not forget they were 4-1 just one year ago.
The Rebels can't have the let-up in the back half of the season again.
Barry Odom is the first UNLV head coach to win three of his first four games since Wayne Nunnely started 3-1 in 1986. Let's see if Odom can keep things clicking.

17. San Diego State (2-3, 0-1)

▼1
T
his season the Aztecs have been done in by dropped passes and turnovers.
The two giveaways against Boise State make it six turnovers during their three-game losing streak.
It might take a turnover-free game and then some to avoid a four-game skid with Air Force up next.

18. Colorado State (1-2, 0-0)

▲1
T
he Rams got their first win of 2023 and perhaps Brayden Fowler-Nicolosi is actually the difference maker on this offense.
Jay Norvell may have his QB that makes his offense zip like he wants it to.

19. Utah State (1-3, 0-1)

▼1
U
tah State has been outscored 60-7 in the first quarter this season.
The Aggies have got to fix the slow starts. This team has played from behind far too much in 2023.

20. Hawaii (2-3, 0-0)

▲3
H
awai'i got a win. Brayden Schager is playing well at QB and the Rainbow Warriors are taking care of the ball.
It is still going to take some time to get there, but this offense is starting to take the shape Timmy Chang would like it to have.

21. Arizona State (1-3, 0-1)

◄►
D
rew Pyne was healthy last week (though he won't be available this week) and the Sun Devils looked like a much better team in their loss to USC than they have all season.
Arizona State will get a conference win or two before the season is done. Building off the USC performance is key to progressing this season.

22. San Jose State (1-4, 0-1)

▼2
T
he talent is there, the schedule has been brutal, and the 1-4 start is not good.
The Spartans have to start winning some games. SJSU still has time to turn it around, but the clock is ticking.

23. New Mexico (2-2, 0-0)

▲1
N
ew Mexico went 2-2 in the nonconference.
Now the Lobos need to try and win a Mountain West game. They enter conference play having lost their last 12 against MW opponents.
That is the second-longest active conference losing streak in the country.

24. Stanford (1-3, 0-2)

▼2
S
tanford nearly evened their conference record up at 1-1. The upset of Arizona was there but the Cardinal did not get it.
Stanford lost a Pac-12 game for the sixth straight time. Will they have another one this close for a while?

25. Nevada (0-4, 0-0)

◄►
N
evada took a 17-0 lead into the half against Texas State. Unfortunately for the Wolf Pack, the game is a 60-minute affair and the second 30 did not go well.
Nevada's 14-game losing streak is the longest in the nation, by a good margin. Virginia has lost their last seven for the second-longest winless run.
---
—More from Stephen Vilardo—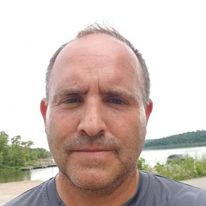 Latest posts by Stephen Vilardo
(see all)