Posted on September 21, 2023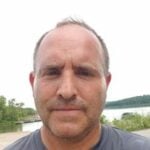 By Stephen Vilardo, SuperWest Sports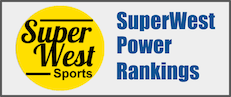 Following another week of football for the 25 SuperWest teams from the Pac-12, Mountain West, and BYU, it's time to see how they stack up.
As always, these updated Power Rankings look at where each team stands at this moment in time.
They are likely to fluctuate from week to week as some squads get hot and others struggle through slumps.
Here's my assessment of them as we head into Week Four.

1. USC (3-0, 1-0)

◄►
T
he Trojans enjoyed an early season bye week after opening 3-0.
USC has scored 178 points in their first three games, the only time a Trojan team scored more over the opening three games was in 1925 when they had 186.
The USC defense appears to be finding it's stride and that makes this squad very dangerous.

2. Washington (3-0, 0-0)

▲1
W
ashington just flat-out annihilated Michigan State in East Lansing.
The Spartans have got a lot of things going on and are not a very good team, but the beatdown Washington gave them was thorough.
A very impressive road win for the Huskies. Washington's 10-game win streak is the third longest in the nation.

3. Oregon (3-0, 0-0)

▼1
O
regon is the second-highest-scoring team in the nation.
The Ducks ended the nonconference at 3-0 with a pair of dominant wins and a tough road win over a Big 12 opponent. The Ducks defense shut down Hawaii in their big win.
They have a chance to make a statement this week against Colorado.

4. Utah (3-0, 0-0)

◄►
U
tah is still without Cam Rising and the Utes have yet to play at full strength this season, but they head into Pac-12 play with a 3-0 mark.
In a league full of offensive firepower, the Utes will bring some defense to go with their offense.

5. Oregon State (3-0, 0-0)

◄►
I
f Utah is bringing some defense, the Beavers are bringing a lot. Oregon State clearly has the best defense out west.
OSU runs the ball well and Damien Martinez is a weapon on offense. While the defense has been dominant, the offense is 16th in the nation in scoring.
OSU has held each of their last four opponents to under 20 points.

6. UCLA (3-0, 0-0)

◄►
U
CLA ended the nonconference 3-0 with a resounding win over North Carolina Central.
Dante Moore has command of the offense, but the defense has been a bright spot early on.
The Bruins have gotten at least one turnover in 17 of their last 19 games played.

7. Washington State (3-0, 0-0)

◄►
T
he Cougars are 3-0 for the second straight season making Jake Dickert the first WSU coach since 1920 to open 3-0 in each of his first two seasons.
Washington State put up 43 points in the opening half against Northern Colorado.
A perfect record heading into Pac-12 play with a win over Wisconsin sandwiched by a pair of blowouts is all the Cougs could have hoped for.

8. Fresno State (3-0, 0-0)

▲2
T
he Bulldogs came away with a shutout win on the road over Arizona State.
The Bulldog defense was dominant, forcing eight Sun Devils turnovers in the win.
Carlton Johnson earned national Defender of the Week honors with his three-interception performance.

9. Air Force (3-0, 1-0)

▲2
T
he Falcons opened conference play with a win over Utah State to run to 3-0 on the year.
This Air Force team has a defense that appears to be up to the task this season.
Couple that with their run game and they will be tough to beat.

10. Colorado (3-0, 0-0)

▼2
T
he lights were shining bright on Boulder and the Buffs just about laid an egg. And for what it is worth they basically did.
Still, Colorado was able to get the win and they made the plays when they had to down the stretch.
CSU exposed some flaws that will no doubt get exploited if not corrected. Losing Travis Hunter for an extended period of time will hurt.

11. BYU (3-0, 0-0)

▲3
B
YU went to Arkansas and came back with a huge road win.
Now the focus shifts to the Big 12 and Cougars era in that conference opens with a trip to Kansas. This will be a good test to see where the Cougs are at.
Kansas has been up and down but a 3-0 mark nonetheless. Get this win and BYU could be looking at a clear path to at least four conference wins.

12. Wyoming (2-1, 0-0)

▼3
T
he Cowboys went up against Texas and held their own and then some.
The Pokes are going to play defense and control the ball, for three quarters it played out perfectly. The fourth quarter saw some turnovers and when UW was on the back heel things got away a little bit.
Wyoming can't afford a letup this week against Appalachian State.

13. Cal (2-1, 0-0)

▲2
J
aydn Ott went down against Auburn in their lone loss and that might be the difference between being 3-0 and 2-1 right now.
They did not need Ott vs. Idaho but could use him vs. Washington this week.
Cal also needs more consistent play from Sam Jackson V at QB.

14. Arizona (2-1, 0-0)

▲2
A
rizona's defense has played well this season. The improvements on that side of the ball under Jedd Fisch are impressive.
The Wildcats need to get off to fast starts on offense and take control of games early.
Jayden de Laura has completed 73.7% of his passes this season, but the five interceptions loom large. Four of them came in the loss to Mississippi State.

15. Boise State (1-2, 0-0)

▲2
B
oise State finally got a win under their belt.
The 1-2 start is a bit misleading in the fact that they ran into the buzzsaw that is Washington in the opener and played a good UCF team in game two, losing on a last-second FG.
The Broncos will get tested at San Diego State this week. A 1-0 conference start would make the first two games easier to discount.

16. San Diego State (2-2, 0-0)

▼3
S
an Diego State struggled to get their offense going against Oregon State.
The Aztecs enter conference play 2-2 after a daunting opening four games. The Ohio win is looking better each week, and while the scores were not the prettiest, the Aztecs played the two Pac-12 opponents tough.
The defense limited OSU, and against UCLA, it was turnovers in the red zone that made that score look more lopsided.

17. UNLV (2-1, 0-0)

▼2
"
UNLV is going to knock off Vanderbilt at Allegiant Stadium." That was written here last week.
Now the key here is to keep the momentum going after the win.
A year ago the Rebels opened 4-1, but they finished the season 5-7. There's a long way to go but this looks like it is prepared to reverse the fortunes.

18. Utah State (1-2, 0-1)

▼6
T
errell Vaughn ranks third in the nation with 9.5 receptions per game, but he will start this week with a new QB throwing it to him.
The Aggies will turn to true freshman McCae Hillstead against James Madison. Hillstead replaced the struggling Cooper Legas and provided a spark to the offense against Air Force.
We'll see if it is the change USU needs to right things.

19. Colorado State (0-2, 0-0)

▲3
C
olorado State surely did not back down from Colorado last week.
The Rams have to be kicking themselves for letting that road win out of their hands.
The switch to Brayden Fowler-Nicolosi appears to have been a good one in the bye week.

20. San Jose State (1-3, 0-0)

▼2
San Jose State has to be one of the better 1-3 teams in the nation.
The schedule doesn't get easier with a Friday game against Air Force.
The Spartans might be talented and the schedule has been brutal. At some point, you just have to start getting wins.

21. Arizona State (1-2, 0-0)

▼1
A
rizona State took a 15-10 lead into the locker room after the first half against Oklahoma State.
Since then the Sun Devils have been outscored 47-0 and turned the ball over nine times in the six quarters they've played.
Next up, it's USC…Uh oh.

22. Stanford (1-2, 0-1)

▼1
T
here was reason to be optimistic after the opening win over Hawaii. All of that optimism is long gone.
The Cardinal fell to Sacramento State by seven as Troy Taylor's old team got the better of his current one.
The program-building mode is definitely on in Palo Alto.

23. Hawai'i (1-3, 0-0)

◄►
T
he last two weeks the passing attack has not looked good for Hawaii, and that is a concern.
After the first two weeks, it appeared the offense may be molding into what Timmy Chang is looking for. Having said that, it is tough to take too much from the Oregon game.
This week against New Mexico State will be a good gauge of where this team is at.

24. New Mexico 1-2

◄►
I
really thought the Lobos would be riding a two-game win streak.
Danny Gonzalez has some work to do, but a road win at UMass is not out of the question this week.

25. Nevada (0-3, 0-0)

◄►
A
lot of things to like about the Kansas game.
Clearly the best game the Wolf Pack have played this season. Now to build off it.
---
—More from Stephen Vilardo—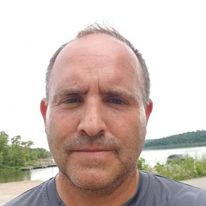 Latest posts by Stephen Vilardo
(see all)