Posted on September 14, 2023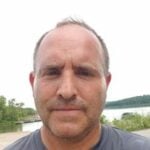 By Stephen Vilardo, SuperWest Sports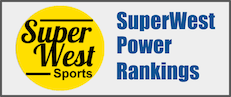 Following a generally successful week for the 25 SuperWest teams from the Pac-12, Mountain West, and BYU, it's time to see how they stack up.
As always, these updated Power Rankings look at where each team stands at this moment in time.
They are likely to fluctuate from week to week as some squads get hot and others struggle through slumps.
Here's my assessment of them as we head into Week Three.

1. USC (3-0, 1-0)

◄►
T
he Trojans absolutely torched Stanford. The 49-3 halftime lead was the third-largest halftime margin in Pac-12 history.
USC has scored 178 points in their first three games. The only time a Trojan team has scored more over the opening three games was in 1925 when they logged 186.
The USC defense appears to be finding its stride and that makes this squad very dangerous.

2. Oregon (2-0, 0-0)

◄►
O
regon went on the road and knocked off what should prove to be a pretty good Texas Tech team.
The Ducks struggled at times but did enough to get the win, with Oregon's defense getting the job done at the end of the game.

3. Washington (2-0, 0-0)

▲1
W
ashington has an explosive offense. It may not have been completely clicking against Tulsa but the Huskies still managed a comfortable win.
The victory was their ninth in a row, the third-longest active streak in the nation.
In just 15 games, Michael Penix Jr. has produced five of the Top 10 passing performances in UW history.

4. Utah (2-0, 0-0)

▼1
U
tah did not look great in their win against Baylor, a team that dropped their home opener to Texas State.
But still, the Utes are 2-0 with a pair of wins over power conference opponents.

5. Oregon State (2-0, 0-0)

◄►
D
ating back to last season, the Beavers have held each of their last three opponents to under 20 points. The last time an OSU team accomplished that was 2006.
Damien Martinez has averaged 9.96 yards per carry this season. DJ Uiagalelei has thrown just 10 incompletions and five TDs in his two games this season.
Nonetheless, we will wait to see how the Beavs fare once conference play starts.

6. UCLA (2-0, 0-0)

◄►
T
he Bruin offense looked much better in Week Two against a San Diego State defense that is much better than what they saw in the opener.
Dante Moore had the offense clicking in his first start. The Bruins came up empty in their first two drives, then things looked good.

7. Washington State (2-0, 0-0)

▲4
O
ffense carried the Cougars in the opener. In the upset of Wisconsin, it was the defense that shined the brightest.
The Cougars still have some room to grow, but after the first two of the season, this looks like a well-rounded team.

8. Colorado (2-0, 0-0)

▲1
C
olorado beat up a really bad Nebraska team in their home opener.
The Buffs struggled early against the Husker defense before finding their stride and blowing the game open.
Colorado should have no trouble dispatching CSU on Saturday before we see what this team truly is with back-to-back Top 25 matchups in Oregon and USC.

9. Wyoming (2-0, 0-0)

▼1
T
he Cowboys never quite pulled away for the big win over Portland State, but they got a comfortable win nonetheless.
A trip to Austin Texas is on deck, and it's an opportunity to shock the world. Keeping it close would be a positive sign for UW.

10. Fresno State (2-0, 0-0)

▼3
A
win is better than a loss, and Fresno State was lucky not to give one up to Eastern Washington.
It was a bit of a trap game between two winnable Power Five games, perhaps, but the Bulldogs survived for their 11th straight win, the second-longest streak in the country behind only Georgia.
I'm still waiting to see this defense play up to its preseason billing.

11. Air Force (2-0, 0-0)

▼1
T
he Air Force defense has looked really good during the first two weeks of the season.
Granted, the schedule strength to open 2023 has not exactly been daunting.
Still, the Falcons are 2-0 entering conference play this Friday night.

12. Utah State (1-1, 0-0)

▲4
T
errell Vaughn leads the nation with 11.5 receptions per game and had a field day against Idaho State.
The Aggies have played two games this season with one a 10-point loss on the road to a Top 25 team and the other a 50-point win as they hung 78 on an FCS team.
The conference opener at Air Force will give us a better indication of where the Aggies stand.

13. San Diego State (2-1, 0-0)

▼1
S
an Diego State gets its second Pac-12 opponent in as many weeks with a visit to Oregon State.
Against UCLA, the Aztecs allowed the Bruins to put 35 points on the board. On offense, they hurt themselves too much in a game that could have been much tighter.
Against OSU, SDSU will need to get points out of their red zone trips.

14. BYU (2-0, 0-0)

▲6
I
kind of discounted BYU's opening 14-0 win over Sam Houston State as a struggle. But I think SHSU just might have a pretty good defense.
Whatever it was, the Cougs got the offense working against Southern Utah and all of a sudden BYU has won six in a row. The Cougars are also one of just seven teams nationally that have not allowed a sack yet this season.
A trip to Arkansas this week will give a glimpse of what this team is capable of accomplishing.

15. Cal (1-1, 0-0)

▼2
T
he Bears had their chances against Auburn and they left them off the hook.
The defense played the SEC foe well, but the injury to Jaydn Ott set Cal back in that one.
Ott should be back vs. Idaho and so should a win.

16. Arizona (1-1, 0-0)

▼2
T
he Wildcats also had an upset of an SEC team there for the taking and let it slip away.
Arizona went to Mississippi State, turned the ball over a bunch, and still took the Bulldogs to overtime before falling.
Jedd Fisch definitely has this team moving in the right direction.

17. Boise State (0-2, 0-0)

▼2
B
oise State is starting 0-2 for the first time since 2005.
The Bronco defense played much better against UCF, but an injury in the third quarter to Taylen Green did not help their cause as they lost in the waning seconds.
George Holani also did not play last week, but Ashton Jeanty had a huge game in the backfield.
They should get in the win column this week against North Dakota.

18. San Jose State (1-2, 0-0)

▲1
T
he Spartans took out a couple of weeks worth of frustration on Cal Poly.
The last time San Jose State won a game by at least 50 points was in 1988.
Things get tougher again this week with a trip to Toledo.

19. UNLV (1-1, 0-0)

▼1
G
etting anything out of the trip to Michigan was going to be a tall order.
Nothing worked on either side of the ball, but I think this is a better team than last season and it will show this week.
UNLV is going to knock off Vanderbilt at Allegiant Stadium.

20. Arizona State (1-1, 0-0)

▲1
T
he Sun Devils took a 15-10 lead into the locker room after the first half, but Oklahoma State outscored them 17-0 after the break.
I think this could be a theme of the season for Arizona State—tight first halves before getting worn down.

21. Stanford (1-1, 0-1)

▼4
T
here was reason to be optimistic following the win against Hawai'i.
USC took all of that hope and smashed it. Now, there is a large gap between USC and Hawaii, but the loss to the Trojans had a demoralizing feel.
Troy Taylor and the Cardinal get his old team this weekend as Sacramento State comes to the Farm.

22. Colorado State (0-1, 0-0)

◄►
C
olorado State was overmatched in the opener against Washington State.
Will a QB change ahead of the Rocky Mountain Showdown jump-start the offense?
Will the Rams have any answer for Colorado this week under the spotlight? Not many give CSU a chance.

23. Hawai'i (1-2, 0-0)

◄►
L
ast week, Hawai'i was 0-2 and I think I may have been happier with the passing attack.
UH got a win over Albany but Timmy Chang's offense took a step back as Brayden Schager turned it over three times and completed just 57%.

24. New Mexico (1-1, 0-0)

▲1
T
he Lobos got things right against Tennessee Tech.
The Lobos scored 21 points in the third quarter in the win. Last season, New Mexico scored 19 third-quarter points in 12 games combined.
Sure, it was only a win over Tennessee Tech, but it was a win—and even more, a convincing one. Now a chance at two in a row awaits with New Mexico State up next.

25. Nevada (0-2, 0-0)

▼1
A
s bad as the 66-14 loss was in the opener to USC, losing 33-6 to Idaho at Mackay Stadium might be a lot worse.
The Wolf Pack did not just lose to an FCS opponent, they got run out of the building.
It is going to be a long season in Reno.
---
—More from Stephen Vilardo—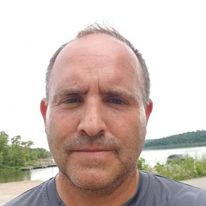 Latest posts by Stephen Vilardo
(see all)