Posted on November 17, 2023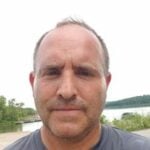 By Stephen Vilardo, SuperWest Sports
F
ollowing another week of football for the 25 SuperWest teams from the Pac-12, Mountain West, and BYU, it's time to see how they stack up.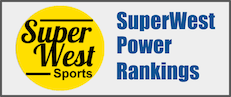 As always, these updated Power Rankings look at where each team stands at this moment in time.
They are likely to fluctuate from week to week as some squads get hot and others struggle through slumps.
Here's a look at how the 25 teams stack up heading into Week 12.

1. Oregon (9-1, 6-1)

◄►
O
regon leads the nation in scoring offense at 46.3 points per game.
The Ducks allowed USC to hang around and did not put the Trojans away until late in the fourth quarter. Oregon may have lost some style points but still got the win, and at this point in the season, that is all that matters.
Keep on winning and they will make the playoffs.

2. Washington (10-0, 7-0)

◄►
W
ashington has now won 17 straight games, the second-longest active streak in the nation.
The Huskies survived their first of two in a row against very tough defenses. The seven-point win over Utah tested UW and they came away with the win.
The 35 points the Huskies scored equaled the most allowed by the Utes this season.
Another physical matchup is on deck with Oregon State.

3. Oregon State (8-2, 5-2)

▲3
O
regon State has won nine in a row at home, tied for the sixth-longest streak in the nation.
That streak will be put to the test with a visit from Washington this week.
The Beavers find themselves ranked in the Top 10 for the first time since 2012. In the last four games, the Beavs have recorded 19 sacks, their best four-game run of QB sacks since 2007.

4. Arizona (7-3, 5-2)

▲1
W
ith two remaining regular-season games ahead of a bowl trip the Wildcats have a chance at notching a 10-win season for the first time since 2014.
The visit from Utah this week will be tough, but it's a chance to prove they are indeed among the best in the league.
Arizona has won four in a row for the first time since 2019 and has a chance at a five-game winning streak for the first time since opening 5-0 in 2014.

5. UNLV (8-2, 5-1)

▲4
T
he Rebels have reached the eight-win mark for the first time since 2000 and have opened with eight wins in their first ten games for the first time since 1984.
Barry Odom was on my ballot for Eddie Robinson Coach of the Year award, and he should be getting talked about.
He has got UNLV sniffing a conference title in his first season in Vegas.

6. Utah (7-3, 4-3)

▼3
U
tah is 7-3 and heads into a final stretch with Arizona and Colorado.
If the Utes can get past the Wildcats this week they will reach their bowl game with a shot at another 10-win season.
Against Oregon and Washington, Utah allowed 35.0 points per game. In their other eight games, they have allowed 13.5 points per game.

7. San Jose State (5-5, 4-2)

▲5
S
an Jose State has won four in a row and find itself in the thick of the MW Conference race.
The Spartans have averaged 42.8 points per game during their win streak and have outscored opponents 171-63 in the last four.
This is looking like the balanced offense we expected to see.

8. Fresno State (8-2, 4-2)

▼4
I
n the loss at San Jose State, Fresno State allowed a 200-yard rusher for the first time since 2018, and the 313 yards allowed on the ground were the most FSU has surrendered this season.
The 42 points allowed were also the most in 2023.
The Bulldogs return home where they have won nine in a row and should extend it to 10.

9. Air Force (8-2, 5-1)

▼2
A
ir Force has now lost two in a row against teams that entered those games with a combined record of 5-13.
The Falcons had some injury issues in the latest loss, but turnovers have been the big problem. Air Force has given the ball away 10 times in the last two games.

10. USC (7-4, 5-3)

▲1
W
ith Alex Grinch no longer in charge of the defense, the unit still had issues slowing down Oregon.
Two things: It is going to take time to change the defense and every team has issues slowing down Oregon.
Once again, the Trojans failed to force a turnover.
USC has a chance to end the season on a high note against UCLA and then carry some momentum into the bowl game.

11. Utah State (5-5, 4-3)

▲2
T
he Aggies have outscored their opponents by 123 points after the first quarter this season.
The problem for the Aggies has been the opening 15 minutes. USU has been outscored 113-24 in the opening quarter of their games.
Utah State has to pick up one win in their final two games to go bowling.

12. UCLA (6-4, 3-4)

▼4
U
CLA has lost two in a row and the Bruins have scored a total of 17 points in those losses.
The offense this season has squandered a standout performance from the defense all year long. And that is why Chip Kelly most likely will not be coaching the Bruins next season.
That defense will get its sternest test this week with USC, as the Bruins did not have to play Washington or Oregon this season.
That fact highlights even further the opportunity that was wasted this season with the favorable schedule.

13. Boise State (5-5, 4-2)

▲1
T
he Broncos got back to .500 with a 42-14 win over New Mexico. The day after that win Boise State decided to part ways with Andy Avalos.
The next two games are critical and will not be easy. The way the Broncos respond to the coaching change will tell a lot.
This team could still play for the MW Championship or could miss a bowl game altogether.

14. Wyoming (6-4, 3-3)

▼4
I
f Wyoming can stay ahead of the sticks, they can win games.
The Cowboys have a third down problem, even in their six wins they are converting on just 36.8%. In the losses, it falls to 33.3%.
In the last three games, their average yards to gain on third down has been 11.3, 6.3, and 7.3 yards. The Cowboys are not built for a lot of third-and-longs.

15. Colorado State (4-6, 2-4)

▲1
T
he Rams no longer have any margin for error this season.
CSU needs a win in their first of three to close the season and hope to make a bowl game.
In the 22-19 win over San Diego State, they shut down the Aztecs offense in the first half allowing just 55 total yards and keeping them off the scoreboard. The Rams hung on in the second half to get a win.

16. Cal (4-6, 2-5)

▲1
F
ernando Mendoza has settled in as the starting QB and the offense is looking much better.
There is hope for the future with Mendoza at the helm, but that can also sense some hope this season. A bowl bid is within reach.
To reach that goal they will need to take care of business against Stanford and knock off a UCLA team in the finale. By the time they face them, the Bruins could be in all sorts of turmoil.

17. BYU (5-5, 2-5)

▼2
B
YU needs one win to become bowl-eligible, and they may have a hard time finding it.
The Cougars have lost three in a row by a combined margin of 117-26. BYU has not been able to produce much on offense and the defense has not been able to stop anyone the past few games.
Against Iowa State third downs were a big issue on both sides of the ball.

18. Arizona State (3-7, 2-5)

▲3
C
oming off a blowout loss to Utah with injuries mounting, nobody would have been shocked if the Sun Devils threw it in against the Bruins and pointed to the offseason.
But they did not. Kenny Dillingham got creative and ASU knocked off UCLA on the road, no less.
Dillingham has already been rewarded this season with an extension. ASU will be on the rise again soon.

19. Hawai'i (4-7, 2-4)

▲3
H
awai'i has suddenly won two in a row and has a little momentum heading into the final two games of the season.
In their win over Air Force the Rainbow Warriors forced four turnovers. It was the first time the 'Bows forced at least four takeaways in a game since 2021 against Portland State.

20. Stanford (3-7, 2-6)

▼2
S
tanford was outclassed in every way by Oregon State.
Losing to the Beavers is one thing, giving up 62 to OSU is another.
The 62 points allowed to Oregon State was the most Stanford has allowed in a game since 2002, a 65-24 loss at Arizona State.

21. Colorado (4-6, 1-6)

▼2
A
rizona played a really bad game against Colorado, really bad. The Buffs still could not get a win.
The reality is this is not a good football team right now. But the good news is it is easy to figure out where the issues lie. The line on both sides of the ball needs to be upgraded.
For the remainder of this season, one more win may be the best Colorado can hope for.

22. Washington State (4-6, 1-6)

▼2
T
he 4-0 start was terrific. During the unblemished opening month of the season a lot of people, me included, forgot about a lot of the flaws the Cougs appeared to have during the summer.
A six-game slide, the fourth-longest active streak in the nation, has reminded us there is a lot of work to be done in Pullman.
Friday night, a home game against Colorado….Somebody has to win it, right?

23. Nevada (2-8, 2-4)

◄►
N
evada's two-game win streak was nice while it lasted. Against Utah State, the Pack had no answer for the run game.
Colorado State and Wyoming are what's left to close out 2023. Those offenses could put up big numbers.

24. New Mexico (3-7, 1-5)

◄►
T
he Lobos have allowed 44.0 points per game in the last three.
The offense is competent and can move the ball, but the defense has been very bad this season.
Danny Gonzalez is now 4-25 in Mountain West games.

25. San Diego State (3-7, 1-5)

◄►
T
he Aztecs are going to have their first sub .500 record in the last 13 years.
The Aztecs have been dreadful on both sides of the ball all season.
Brady Hoke will not be back next year.
---
—More from Stephen Vilardo—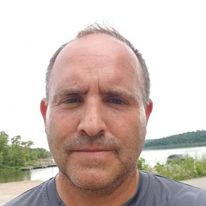 Latest posts by Stephen Vilardo
(see all)