Posted on November 10, 2023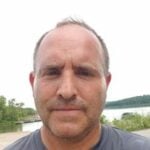 By Stephen Vilardo, SuperWest Sports
F
ollowing another week of football for the 25 SuperWest teams from the Pac-12, Mountain West, and BYU, it's time to see how they stack up.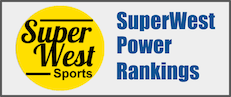 As always, these updated Power Rankings look at where each team stands at this moment in time.
They are likely to fluctuate from week to week as some squads get hot and others struggle through slumps.
Here's a look at how the 25 teams stack up heading into Week 11.

1. Oregon (8-1, 5-1)

◄►
O
regon leads the nation in scoring offense at 47.4 points per game. The Ducks are 11th in the nation in scoring defense allowing just 16.0 points per game.
Michigan, Georgia, and SMU are the only other teams in the nation to rank inside the Top 11 in both categories.
The 63-19 win over Cal was another indication of Oregon's dominance this season.

2. Washington (9-0, 6-0)

◄►
W
ashington has now won 16 straight games, the second-longest active streak in the nation.
The Huskies got the job done against USC in a shootout, but it was the running game that fueled the Dawgs to victory in the Coliseum. The win over USC proved some doubters wrong.
The next two games will offer a different style for UW, Utah and Oregon State will bring a lot of defense to the table where USC only had the offense.

3. Utah (7-2, 4-2)

▲2
U
tah has losses this season to Oregon State and Oregon. Against the Beavers the Utes offense was pitiful. Against the Ducks the Utes were just outclassed.
Utah has a chance to make a statement against Washington this week.
Some offensive frustrations were unloaded on Arizona State last week.

4. Fresno State (8-1, 4-1)

▲2
F
resno State has won nine in a row at home, tied for the sixth-longest active streak in the nation.
The Bulldogs got their running game going against Boise State as Malik Sherrod had a season-high 132 yards on the ground and 255 all-purpose yards, the 10th-most in a single game in Bulldog history.
Fresno State is looking dangerous as the calendar flips to November.

5. Arizona (6-3, 4-2)

▲2
A
rizona has knocked off three straight ranked opponents for the first time ever.
In running their record to 6-3 the Wildcats are bowl eligible for the first time since 2017.
Jedd Fisch has built a winning culture in Tucson and a very good defense to go along with it.

6. Oregon State (7-2, 4-2)

▲2
O
regon State is 2-2 in road games this season.
Luckily for the Beavers, their next two games are in Corvallis where they have won nine in a row, the sixth-longest active home win streak in the nation.
In fact, with the lone remaining road game in Eugene, the Beavs will not leave the state of Oregon until the postseason.

7. Air Force (8-1, 5-0)

▼4
A
ir Force had everything there for the taking—a perfect record, high ranking and inside track to a New Year's Six bowl game.
And they let it get away from them against Army. More specifically they gave the ball away against the Black Knights. Committing six turnovers is no way to win a game.
The Falcons still have the nation's longest active streak of allowing under 30 points, and that streak has now reached 16 games.

8. UCLA (6-3, 3-3)

▼4
T
he defense continues to be among the best in the nation. The Bruins are creating havoc in the backfield ranking third in the nation with 3.8 sacks per game and fourth with 8.4 TFL per outing.
Among teams with multiple losses this season, UCLA's 25.7 points allowed per loss ranks fourth best in the nation.
Chip Kelly's offense just needs to provide more. In their six wins, UCLA is scoring 36.0 points per game; in the losses, that figure falls to 13.7 points per game.

9. UNLV (7-2, 4-1)

▲2
U
NLV got back in the win column against New Mexico.
The Rebels beat up an inferior team and left no doubt. That is what good teams are supposed to do against lesser teams.
UNLV is becoming a good team as Barry Odem builds something special in the desert.
10. Wyoming (6-3, 3-2)

▲2
W
yoming picked up their sixth win of the season last week.
It is the seventh time in the last eight seasons that the Cowboys are bowl-eligible.
Wyoming struggled to move the ball in their loss to Boise State. Against Colorado State, they had the right formula once again and stayed ahead of the sticks.

11. USC (7-3, 5-2)

▼1
U
SC made a change at defensive coordinator from Alex Grinch. It was time.
Grinch's defenses are successful when they are forcing turnovers. Over the past six weeks, they have struggled to create takeaways. During that time, they created four against Cal and still allowed 49 points. It was not working.
For all the good Caleb Williams has done, he is going to leave college with zero conference titles, in large part to Trojan defenses over the last three seasons.

12. San Jose State (4-5, 3-2)

▲2
T
hings are starting to click for San Jose State. The Spartans have outscored opponents 80-14 in the second half of the last three games.
During their current three-game win streak they have outscored their opponents 129-45.
The Spartans are getting hot at the right time of the year.

13. Utah State (4-5, 2-3)

▲5
U
tah State finally managed to not get outscored in the opening quarter of a game. The Aggies played San Diego State to a scoreless first stanza.
On the season, USU has been outscored 105-17 in the first quarter. When they do not dig a big hole, they can pick up wins.
USU is +106 on the scoreboard after the first quarter this season.

14. Boise State (4-5, 3-2)

▼5
T
he Broncos have been up and down all season as is evident in their 4-5 record on the year.
The offense took a hit this week with leading receiver and playmaker Eric McAlister announcing he has left the team and is transferring.
For an offense that is coming off their best passing game of the season and has struggled at times, that is a big blow.

15. BYU (5-4, 2-4)

▼2
B
YU needs one win to get bowl eligible, they may have a hard time finding it in their last three games against Iowa State, Oklahoma, and Oklahoma State.
For what it's worth, the Sooners are the worst off among those three in the conference standings right now.
BYU switched QBs and had the same result on the road, a loss. West Virginia just owned BYU; it was 37-0 before the Cougars got a garbage-time TD on the board.

16. Colorado State (3-6, 1-4)

▼1
T
he Rams no longer have any margin for error this season. The near misses and should-have-won games are behind them.
The next three games are winnable. In fact, the Rams should win them. Take care of the business at hand and CSU finishes out 6-6 on the season.
On the bright side, the Rams have found their QB of the future.

17. Cal (3-6, 1-5)

▼1
C
al got beaten badly by Oregon, which was not a shock. A lot of teams have been beaten badly by the Ducks.
Fernando Mendoza still looks like the QB the Bears have been looking for.
They just finished a stretch of four straight-ranked opponents. The next two opponents are Washington State and Stanford. Those are games the Bears can win.
Take care of those and they enter the season finale with UCLA and a bowl game is on the line. The measure of success from this season for Cal lies in the three games ahead, not the stretch they just completed.

18. Stanford (3-6, 2-6)

▲3
T
he last four games for Stanford have seen the Cardinal go 2-2 with a hard-fought loss to Washington in that stretch.
Stanford has picked up a pair of road wins at Colorado and Washington State and Ashton Daniels has continued developing as a QB.
While the results have not always been great for Stanford this season, progress is being made. Troy Taylor has done a nice job with this team and brighter days are ahead.

19. Colorado (4-5, 1-5)

▲1
T
he Colorado offense has been pretty good this season. The line may have struggled, but the offensive skill players are talented, and they put up points.
What does that all equate to? A change at offensive coordinator and play-calling duties on that side of the ball of course.
Yes, this is what Colorado football under Deion Sanders looks like. They are just not there yet. I guess when you bring a lot of swagger you may not have time for a lot of patience.

20. Washington State (4-5, 1-5)

▼3
W
ashington State lost 10-7 at home to Stanford. This is the same WSU team that not long ago had the nation's fourth-highest-scoring offense.
Now they are in the midst of a five-game losing streak in which they have averaged 16.2 points per game.
That is a far cry from the 40+ they were putting up when they opened the season 4-0.

21. Arizona State (2-7, 1-5)

▼2
A
rizona State is a hot mess. The 55-3 rout at the hands of Utah sums up a lot of things with the Sun Devils right now. They have had a brutal season with injuries.
The team has not had success on the field, but they have played hard. How bad is the situation in Tempe?
Kenny Dillingham can open his career 2-7 and get an extension, that is how much faith they have in their guy. But also how much the department knows there are a lot of hard times still ahead of them.

22. Hawai'i (3-7, 1-4)

▲3
L
ast week Hawai'i snapped a 10-game road losing streak that extended back to the 2021 season finale at Wyoming.
The win was Timmy Chang's first as a head coach away from home. The result at Nevada was a welcome success in a long season.

23. Nevada (2-7, 2-3)

▼1
I
thought Nevada was going to be riding a three-game winning streak—I really did.
Nevada just has not played well enough on the defensive side of the ball this season.
Even if it ends with just the two wins, the Pack have played much better in the tail end of the season than they did early on.

24. New Mexico (3-6, 1-4)

▼1
L
ast week against UNLV, New Mexico turned the ball over four times and fell behind 35-7 at the break.
There was no coming back from that against a good team.
The Lobos are just 4-24 in conference play under Danny Gonzalez. Those are not good numbers over the last four weeks.

25. San Diego State (3-6, 1-4)

▼1
T
he Aztecs threw the ball well against Utah State. That is a good sign, at least they got something working.
They still lost, but small victories for SDSU this season.
Jalen Mayden threw three TD passes against Utah State after having just three combined in his five prior games. What was to be a promising season has come off the hinges.
---
—More from Stephen Vilardo—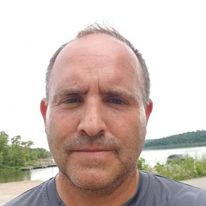 Latest posts by Stephen Vilardo
(see all)