Posted on July 14, 2023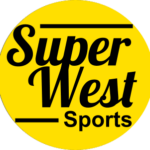 By SuperWest Sports Staff
H
ere are the Top 10 all-time football commits for each program, based on
247Sports Composite listings
in the Internet Era with Rank, Position, and Stars.
Joe McKnight, a running back recruited by USC in 2007, remains the highest-rated college football prospect ever signed by a Pac-12 school.
The Trojans boast the next five highest commits as well.
Looking just at the top recruit from each school, UCLA and Oregon rank second and third on the all-time list with Jaelan Phillips (2017) and Kayvon Thibodeaux (2019), respectively.
These lists were last updated on July 13, 2023, following the addition of Elijah Rushing as Arizona's highest-ever rated commit, and a comprehensive rating adjustment by 247Sports.
Arizona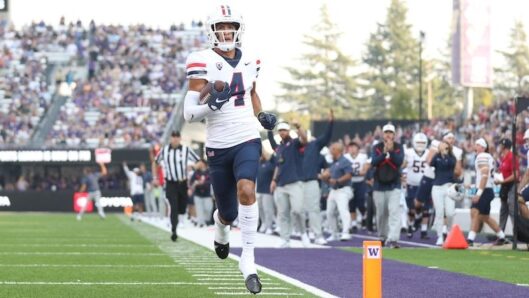 | Rank | Name | Rating | Class | Position | Stars |
| --- | --- | --- | --- | --- | --- |
| 1 | Elijah Rushing | .9860 | 2024 | Edge | 5 |
| 2 | Tetairoa McMillan | .9779 | 2022 | WR | 4 |
| 3 | Devin Ross | .9758 | 2006 | CB | 4 |
| 4 | Mike Bell | .9671 | 2001 | RB | 4 |
| 5 | Nic Costa | .9610 | 2001 | QB | 4 |
| 6 | Rob Gronkowski | .9454 | 2007 | TE | 4 |
| 7 | Robert Golden | .9393 | 2008 | CB | 4 |
| 8 | Keenan Walker | .9363 | 2015 | OT | 4 |
| 9 | Marquis Flowers | .9345 | 2010 | LB | 4 |
| 10 | Cam Denson | .9339 | 2014 | CB | 4 |
Arizona State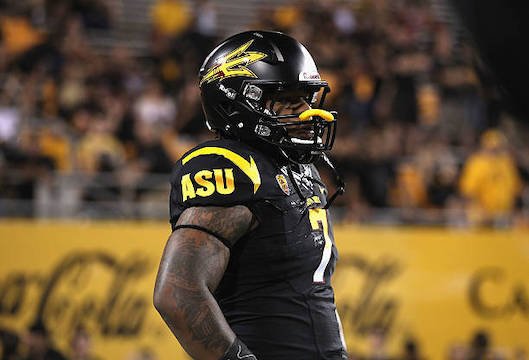 | Rank | Name | Rating | Class | Position | Stars |
| --- | --- | --- | --- | --- | --- |
| 1 | Vontaze Burfict | .9935 | 2009 | ILB | 5 |
| 2 | Zach Miller | .9892 | 2004 | TE | 5 |
| 3 | Jayden Daniels | .9832 | 2019 | QB | 4 |
| 4 | Terrell Suggs | .9765 | 2000 | OLB | 4 |
| 5 | Corey Adams | .9764 | 2009 | DT | 4 |
| 6 | N'Keal Harry | .9736 | 2016 | WR | 4 |
| 7 | Brady White | .9673 | 2016 | QB | 4 |
| 8 | Andrew Walter | .9671 | 2000 | QB | 4 |
| 9 | Gerell Robinson | .9663 | 2008 | WR | 4 |
| 10 | Lamar Baker | .9663 | 2001 | CB | 4 |
California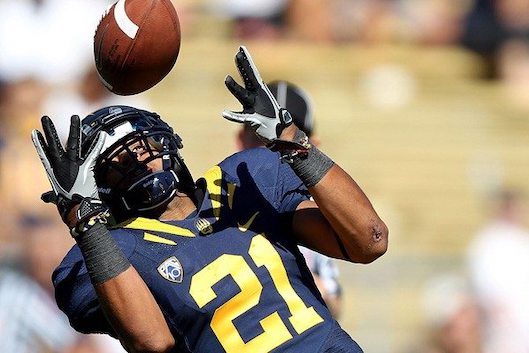 | Rank | Name | Rating | Class | Position | Stars |
| --- | --- | --- | --- | --- | --- |
| 1 | Keenan Allen | .9949 | 2010 | WR | 5 |
| 2 | DeSean Jackson | .9910 | 2005 | WR | 5 |
| 3 | Demetris Robertson | .9905 | 2016 | WR | 5 |
| 4 | Marshawn Lynch | .9892 | 2004 | RB | 5 |
| 5 | Lorenzo Alexander | .9861 | 2001 | SDE | 5 |
| 6 | Zach Kline | .9771 | 2012 | QB | 4 |
| 7 | Viliami Moala | .9737 | 2011 | DT | 4 |
| 8 | Derrick Hill | .9721 | 2006 | DT | 4 |
| 9 | Cecil Whiteside | .9717 | 2010 | OLB | 4 |
| 10 | Darian Hagan | .9701 | 2006 | S | 4 |
Colorado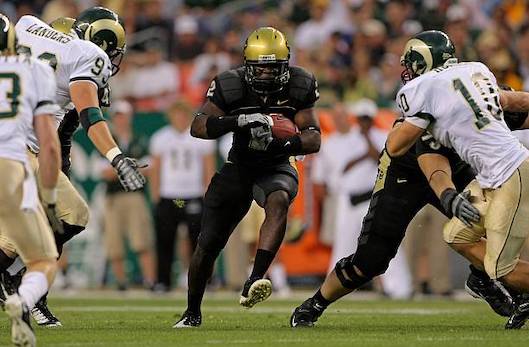 | Rank | Name | Rating | Class | Position | Stars |
| --- | --- | --- | --- | --- | --- |
| 1 | Darrell Scott | .9980 | 2008 | RB | 5 |
| 2 | Marcus Houston | .9980 | 2000 | RB | 5 |
| 3 | Cormani McClain | .9921 | 2023 | CB | 5 |
| 4 | Ryan Miller | .9859 | 2007 | OT | 5 |
| 5 | Russell Lovett | .9751 | 2001 | ATH | 4 |
| 6 | Craig Ochs | .9739 | 2000 | QB | 4 |
| 7 | Lynn Katoa | .9700 | 2008 | ILB | 4 |
| 8 | Yuri Wright | .9690 | 2012 | CB | 4 |
| 9 | Quinn Sypniewski | .9683 | 2000 | TE | 4 |
| 10 | Gabe Nyenhuis | .9667 | 2002 | SDE | 4 |
Oregon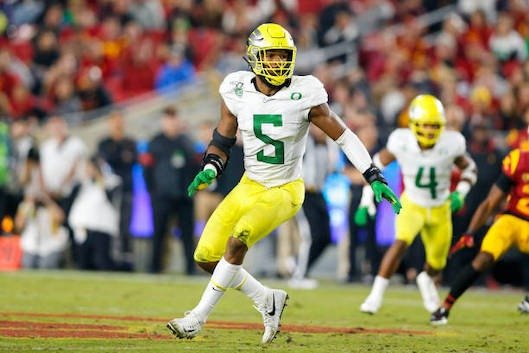 | Rank | Name | Rating | Class | Position | Stars |
| --- | --- | --- | --- | --- | --- |
| 1 | Kayvon Thibodeaux | .9987 | 2019 | WDE | 5 |
| 2 | Justin Flowe | .9967 | 2020 | OLB | 5 |
| 3 | Haloti Ngata | .9962 | 2002 | DT | 5 |
| 4 | Jonathan Stewart | .9952 | 2005 | RB | 5 |
| 5 | Noah Sewell | .9935 | 2020 | ILB | 5 |
| 6 | Cameron Colvin | .9932 | 2004 | WR | 5 |
| 7 | D'Anthony Thomas | .9926 | 2011 | RB | 5 |
| 8 | Josh Conerly Jr. | .9918 | 2022 | OL | 5 |
| 9 | Arik Armstead | .9917 | 2012 | SDE | 5 |
| 10 | Canton Kaumatule | .9909 | 2015 | DL | 5 |
Oregon State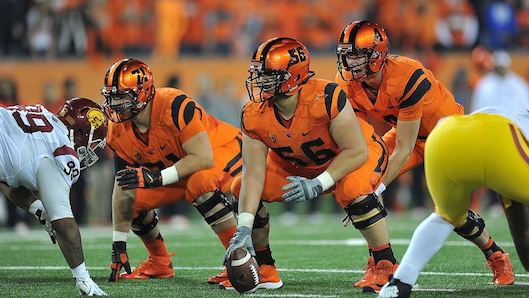 | Rank | Name | Rating | Class | Position | Stars |
| --- | --- | --- | --- | --- | --- |
| 1 | Isaac Seumalo | .9876 | 2012 | OG | 5 |
| 2 | Derek Anderson | .9827 | 2001 | QB | 4 |
| 3 | Steven Jackson | .9743 | 2001 | RB | 4 |
| 4 | Simi Kuli | .9667 | 2008 | SDE | 4 |
| 5 | Michael Philipp | .9384 | 2009 | OG | 4 |
| 6 | Aidan Chiles | .9365 | 2023 | QB | 4 |
| 7 | Ruben Jackson | .9333 | 2005 | WR | 4 |
| 8 | Brandon Lockheart | .9333 | 2002 | OT | 4 |
| 9 | Kelze Howard | .9073 | 2023 | DL | 4 |
| 10 | Christian Wallace | .9068 | 2016 | CB | 4 |
Stanford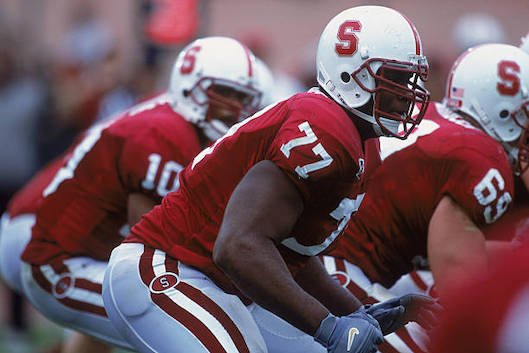 | Rank | Name | Rating | Class | Position | Stars |
| --- | --- | --- | --- | --- | --- |
| 1 | Kwame Harris | .9978 | 2000 | OT | 5 |
| 2 | Foster Sarell | .9968 | 2017 | OT | 5 |
| 3 | Michael Craven | .9954 | 2001 | OLB | 5 |
| 4 | Walker Little | .9952 | 2017 | OT | 5 |
| 5 | Kyle Murphy | .9937 | 2012 | OT | 5 |
| 6 | Davis Mills | .9918 | 2017 | QB | 5 |
| 7 | Trent Edwards | .9894 | 2002 | QB | 5 |
| 8 | Solomon Thomas | .9885 | 2014 | SDE | 5 |
| 9 | Julian Jenkins | .9859 | 2002 | WDE | 5 |
| 10 | Andrus Peat | .9849 | 2012 | OT | 5 |
UCLA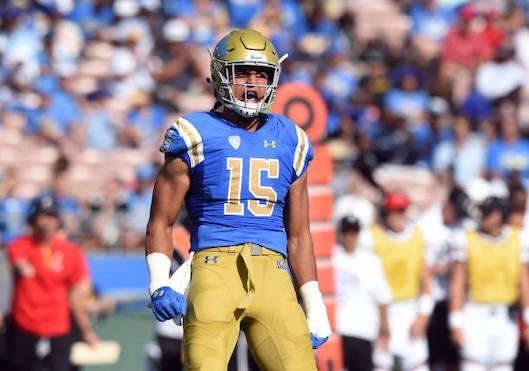 | Rank | Name | Rating | Class | Position | Stars |
| --- | --- | --- | --- | --- | --- |
| 1 | Jaelan Phillips | .9989 | 2017 | WDE | 5 |
| 2 | Donte Moore | .9977 | 2023 | QB | 5 |
| 3 | Eddie Vanderdoes | .9960 | 2013 | DT | 5 |
| 4 | Josh Rosen | .9932 | 2015 | QB | 5 |
| 5 | Mique Juarez | .9924 | 2016 | OLB | 5 |
| 6 | Owamagbe Odighizuwa | .9912 | 2010 | SDE | 5 |
| 7 | Keisean Lucier-South | .9909 | 2015 | WDE | 5 |
| 8 | Matt Ware | .9906 | 2001 | CB | 5 |
| 9 | Ellis McCarthy | .9881 | 2012 | DT | 5 |
| 10 | Darnay Holmes | .9879 | 2017 | CB | 5 |
USC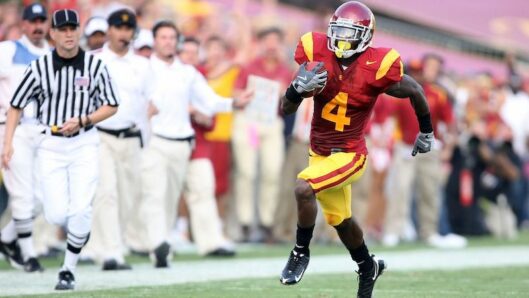 | Rank | Name | Rating | Class | Position | Stars |
| --- | --- | --- | --- | --- | --- |
| 1 | Joe McKnight | .9997 | 2007 | RB | 5 |
| 3 | Matt Barkley | .9993 | 2009 | QB | 5 |
| 2 | Korey Foreman | .9992 | 2021 | SDE | 5 |
| 4 | Patrick Turner | .9992 | 2005 | WR | 5 |
| 5 | Whitney Lewis | .9990 | 2003 | WR | 5 |
| 6 | Mark Sanchez | .9988 | 2005 | QB | 5 |
| 7 | Roberts Woods | .9987 | 2010 | WR | 5 |
| 8 | Iman Marshall | .9986 | 2015 | CB | 5 |
| 9 | Vidal Hazeltor | .9984 | 2006 | WR | 5 |
| 10 | Zachariah Branch | .9980 | 2023 | WR | 5 |
Utah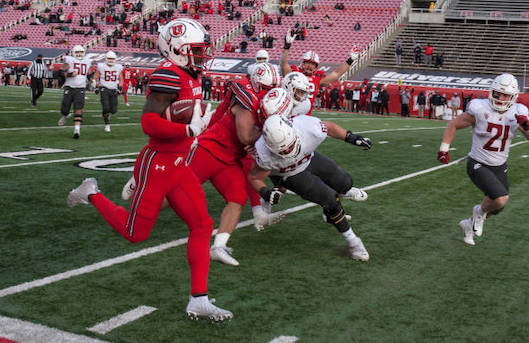 | Rank | Name | Rating | Class | Position | Stars |
| --- | --- | --- | --- | --- | --- |
| 1 | Clark Phillips III | .9744 | 2020 | CB | 4 |
| 2 | James Aiono | .9667 | 2009 | DT | 4 |
| 3 | Ethan Calvert | .9653 | 2021 | ILB | 4 |
| 4 | Jaylon Johnson | .9619 | 2017 | CB | 4 |
| 5 | Lander Barton | .9587 | 2022 | LB | 4 |
| 6 | Spencer Fano | .9564 | 2023 | OT | 4 |
| 7 | Garett Bolles | .9462 | 2016 | OT | 4 |
| 8 | Caleb Lomu | .9459 | 2023 | OT | 4 |
| 9 | Chris Washington | .9386 | 2009 | S | 4 |
| 10 | Paul Soliai | .9333 | 2004 | DT | 4 |
Washington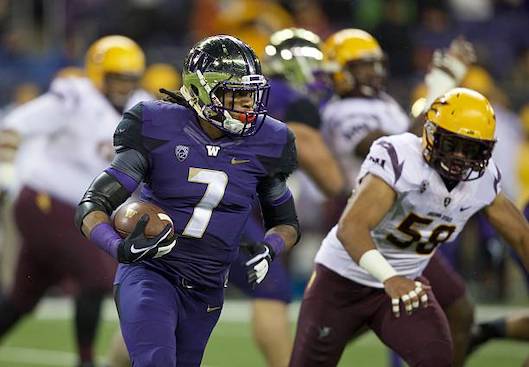 | Rank | Name | Rating | Class | Position | Stars |
| --- | --- | --- | --- | --- | --- |
| 1 | Shaq Thompson | .9978 | 2012 | OLB | 5 |
| 2 | Reggie Williams | .9976 | 2001 | WR | 5 |
| 3 | Nathan Rhodes | .9938 | 2002 | OT | 5 |
| 4 | Sam Huard | .9936 | 2021 | QB | 5 |
| 5 | Matt Tuiasosopo | .9890 | 2004 | QB | 5 |
| 6 | Sav'ell Smalls | .9843 | 2020 | OLB | 5 |
| 7 | Kavario Middleton | .9820 | 2008 | TE | 4 |
| 8 | Charles Frederick | .9819 | 2001 | WR | 4 |
| 9 | Austin Seferian-Jenkins | .9765 | 2011 | TE | 4 |
| 10 | Kasen Williams | .9764 | 2011 | WR | 4 |
Washington State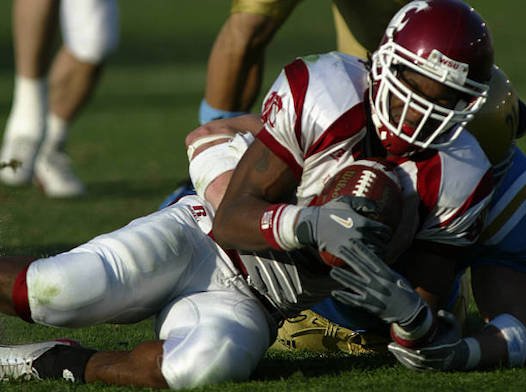 | Rank | Name | Rating | Class | Position | Stars |
| --- | --- | --- | --- | --- | --- |
| 1 | Michael Bumpus | .9693 | 2004 | WR | 4 |
| 2 | Jermaine Green | .9333 | 2002 | RB | 4 |
| 3 | Terry Mixon | .9333 | 2007 | S | 4 |
| 4 | Gabe Marks | .9325 | 2021 | WR | 4 |
| 5 | Randy Estes | .9222 | 2004 | S | 4 |
| 6 | Ayden Hector | .9220 | 2020 | CB | 4 |
| 7 | Thomas Toki | .9075 | 2015 | DT | 4 |
| 8 | Jerome Harrison | .9000 | 2004 | RB | 4 |
| 9 | Sammy Moore | .9000 | 2002 | WR | 4 |
| 10 | Jesse Taylor | .9000 | 2002 | TE | 4 |
| 11 | Jonathan Smith | .9000 | 2002 | RB | 4 |
| 12 | Andy Roof | .9000 | 2004 | DL | 4 |
---
—More from Staff—