Posted on August 18, 2019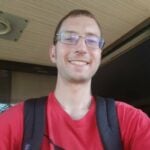 By Nick Bartlett, SuperWest Sports
While many in the college football landscape are predicting a three-horse race between Utah, Washington, and Oregon for the Pac-12 title this season, the Conference remains loaded with quality challengers. Among the teams hoping to break through in the South, three underdogs—UCLA, Arizona, and Colorado—appear to have a decent shot.



UCLA's Chip Kelly on the sideline vs USC in 2018 | Getty Images
UCLA Bruins
—Overview—
The miracle turnaround some expected from Chip Kelly in his first year at UCLA didn't materialize, nor was it realistic. Kelly implemented his unique and difficult offensive system knowing it would take more than a year to master. His patience began showing dividends late in the season, and that culture change could pay off big for the Bruins in 2019.
However long it takes, there's no doubting Kelly's ability to coach at the college level, given his 46-7 record at Oregon. He knows the Pac-12 terrain, and it's a good bet that—given time—he'll have comparable success in Pasadena. If his skill players develop this year as expected, the Bruins could make a run at the South title. 

—UCLA Offense—
At this point in his career, Dorian Thompson-Robinson may not be an NFL caliber quarterback, but he is the type of dual-threat signal caller Kelly favors in his system. DTR's rushing ability creates an added dimension that Pac-12 defensive coordinators must respect, to keep from getting gashed on the ground.
But stopping Thompson-Robinson won't be enough. The Bruins have a fast and versatile tailback in Joshua Kelley, a potential First-Team All-Pac-12 performer. He can change the game in an instant, or dictate the tempo with a series of shorter gains.
DTR and Kelley should also benefit from UCLA's powerful offensive line, which returns Center Boss Tagaloa and two starting guards. But while the rushing game fuels the offense, the Bruins will need to find a reliable receiver to keep opponents guessing. If they can do that, UCLA will easily surpass the output of last year's offense, which ranked 98th in the country in scoring. 

—UCLA Defense—
The Bruins return a solid secondary, led by Darnay Holmes, Quentin Lake, and Elijah Gates. They should be able to limit big plays through the air, since many of the Pac-12's elite passers this season play in the North.
UCLA's dominate secondary complements a strong linebacker group anchored by senior Keisean Lucier-South. Collectively, the two units should be able to compensate for UCLA's less-imposing defensive line against all but Utah and the North Division powerhouses. 

—UCLA Prediction—
UCLA plays another tough preseason slate this season, but should fair much better than last year's 0-5 start. Wins at Cincinnati and against San Diego State at home would give the Bruins valuable confidence and momentum heading into Pac-12 play.
As a best-case scenario, UCLA could conceivably compete with Utah for the South title. However, that seems as unlikely as another losing season. More reasonably, an eight-win season, crowned by a respectable bowl, would be a big step forward. 
Arizona's Kevin Sumlin on the sideline vs. UCLA in 2018 | Getty Images
Arizona Wildcats
—Overview—
Arizona fell short of its lofty expectations last year, but the situation seems to have been reversed in 2019. Those quick to discount Kevin Sumlin's talented Wildcats in his second season may be surprised to see them bounce back in a big way. 
In the off-season, the Cats added two dynamic young coaches who are expected to breathe new life into the program. Ex-NFL rusher DeMarco Murray is coaching the running backs, while former NFL offensive lineman Kyle DeVan is in charge of the trenches. If shifty Khalil Tate performs up to his potential, the Wildcats could be the most dangerous team in the Conference. 

—Arizona Offense—
Simply put, the Cats will rise as high as Tate lifts them. After wowing the college football world in 2017, a number of factors played into his struggles last season. One was the challenge of playing in a different system under new offensive coordinator Noel Mazzone. The gears didn't quite align between them, though they are expected to be on the same page this preseason.
Tate also suffered a lingering ankle injury, which limited his rushing effectiveness. The target on his back was another contributing factor. No one knew what to expect from the dynamo in 2017, but his legendary rise had everyone ready for him the following season. A wiser, healthier Tate should be able to stretch and embarrass defenses once again.
Alongside Tate, standout running back J.J. Taylor appears ready to match or exceed his 1,434 yards from last year, giving the Wildcats a scary one-two punch in their option-based attack. That combo is made more potent by a solid offensive line featuring sophomore Donovan Laie, and seniors Josh McCauley and Cody Creason. If Arizona finds a quality wideout, their offense could be elite.

—Arizona Defense—
Arizona's defense may be the most improved unit in the Conference, with playmakers at every position. Their strongest group is the defensive line, anchored by Jalen Harris, J.B. Brown, and Finton Connolly, and supported by Myles Tapusoa, Nahe Sulunga and Justin Belknap. Their ability to go six-deep provides depth matched by only a few teams in the country.
Behind the line, the Wildcats return two elite starting linebackers in Colin Schooler and Tony Fields, with Anthony Pandy and Kylan Wilborn complementing them. The secondary, led by fifth-year senior cornerback Jace Whittaker, may be the most experienced group of the unit. With a combined 44 starts around Whittaker, not including him, the Arizona defense figures to be ball-hawking and dominant.

—Arizona Prediction—
On paper, Arizona appears to have all the pieces it needs to compete for a South title: explosive players on offense, experience on defense, and a talented coach known for turning programs around quickly. But for the plan to become a reality, the Wildcats will need to stay healthy and enjoy their share of breaks, two elements that were notably lacking last season.
Look for Arizona to get off to a hot start against lesser opponents Hawaii and Northern Arizona. Once Pac-12 play starts, it shouldn't take long to know whether the star-studded Wildcats are ready to make a charge at Utah, or settle for solid improvement and a winning season. 
Colorado's Mel Tucker being introduced as the new football coach by AD Rick George | Getty Images
Colorado Buffaloes
—Overview—
Two years after Colorado's 2016 team seemed to announce the program's return to greatness, the Buffs are still trying to find their footing. This year could change that, with the arrival of new head coach Mel Tucker. A former defensive coordinator at Georgia and Alabama, Tucker is sure to instill a toughness that has been lacking the past couple of seasons.
The Buffs won't lack for talent, either. Laviska Shenault Jr., a legitimate Heisman candidate, could be the best receiver in the nation. Colorado also returns a dependable quarterback in senior Steven Montez, who seems poised for a breakout season. With quality players returning on offense, and Tucker's tough-minded defense, CU could make some noise in the South. 

—Colorado Offense—
Tucker is looking to implement a pro-style power offense, which should prove better suited to Boulder's brutal winters. While the Buffs don't necessarily have all the players needed to run the scheme, it should still be difficult to stop, if executed correctly. Montez may be the ideal quarterback to implement it, given his experience and versatility.
Shenault gives Montez an extremely dangerous target. He has the ability to stretch the field, drawing an extra defender wherever he lines up, and is virtually unstoppable in the open field. K.D. Nixon and Tony Brown are threats as well. If Colorado can find another plug-and-play 1,000-yard rusher to replace Travon McMillian, the passing attack should enable Tucker's system to flourish. 

—Colorado Defense—
Colorado's defense is going to be a bit of an experiment. The Buffs have a standout at every level, but lack depth beyond each. Nate Landman will lead the defense as one of the best linebackers in the Pac-12. Up-front, Mustafa Johnson is a solid pass rusher, but it is pretty bare around him. Davion Taylor leads the shallow secondary.
A look at Colorado's defensive roster may not generate much fear, but Tucker is an elite defensive coach whose experience and leadership can't be discounted. His defense should be solid for that reason alone. And if the Buffs can find one or two more players at each level, then they may have a surprisingly good year. 

—Colorado Prediction—
Tucker has been a coach for three different teams that played in or won national championships: A pedigree unmatched by most FBS coaches. This is his first chance to run his own show, and he may have stepped into the perfect situation in Boulder, with a hungry fan base, and cold winters that can serve as an extra defender.
The Buffs begin the season with three home games, giving them a chance to start hot. While it's unlikely the Buffs will compete for the South title this year, don't be surprised if they finish bowl eligible. Tucker may eventually turn Colorado into a powerhouse, but seven or eight wins would be an impressive turnaround in 2019.  
---
—More from Nick Bartlett—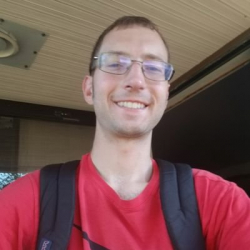 Latest posts by Nick Bartlett
(see all)