247Sports: For some players in college football, one season can make a world of difference. Whether it's finishing off a career with a strong senior year, or emerging in a big way as a junior, one year can put players on the map. But in 2020, some college football players are not going to get that opportunity to have a big year.
The Big Ten and Pac-12 Conferences, as well as smaller conferences and levels of play like the FCS have decided to sit out the fall and aim to play football this spring as a result of the COVID-19 pandemic. While the Big 12, SEC and ACC will all push towards playing this fall, those other conferences feel the risk is too great to play.
As is the case in all conferences, there are some notable players in the Big Ten and Pac-12 that will likely suffer from the decisions to not play this fall.
---
—More from News Feed—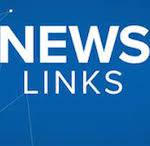 Latest posts by News Feed
(see all)