Editor's Note: Subjective rankings are sure to draw criticism. Rarely does a sportswriter get to take it and dish it out in a single sitting, but that's what our Nick Bartlett and Jack Follman do here. We call it Serious Fun. Let's listen in as the two debate their respective rankings of Pac-12 basketball prestige, and have some fun along the way.  
Posted on March 10, 2021
---

By Nick Bartlett and Jack Follman, SuperWest Sports
---
Jack's Hoops Prestige List
1. UCLA
2. Arizona
3. Utah
4. Oregon
5. USC
6. California
7. Washington
8. Stanford
9. USC
10. UCLA
11. Washington
12. Stanford
Jack: There's never been an easier ranking than putting UCLA number one here. Do you think anyone will ever be able to challenge them for that top spot, or can you write it in stone?
Nick: From a probability standpoint, it's very unlikely, however, I am a huge believer that anything can happen given the right belief system and set of circumstances.
For me there's only one team that comes to mind and I'm going to have to hop out of the Pac and land in Spokane for my answer. If you didn't get that reference, I'm talking about Gonzaga.
The Zags have the perfect level of top-tier talent that isn't quite good enough to be one-and-dones. This balance allows them to keep their players around for longer and build chemistry in a traditional four-year system. There aren't many Evan Mobley's that choose to play in the WCC, Gonzaga has only recruited one five-star player in the last four seasons.
Another huge factor is well…The Zags play in the WCC. While there are many good teams at the mid-major conference level, the depth is not in the same stratosphere as you would find in the Pac-12.
If Gonzaga was in the Conference of Champions, would they make the NCAA Tournament? Probably. But would they don a 24-0 record, probably not…
Jack: Do you think UCLA is still the most-prestigious Pac-12 program post-Wooden?
Nick: I will not discredit Bill Walton's work!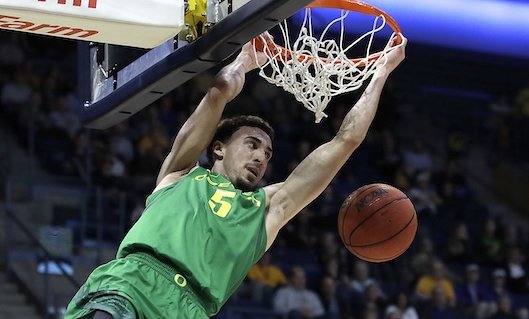 Jack: Those top three spots are pretty solid as well, and in the right order, but Oregon seems to have the most momentum of any Pac-12 program right now, with a solid base of historical success. Do you think they can catch Utah, or even Arizona, in the near future for a top three spot?
Nick: I definitely think that the Ducks can catch Utah and Arizona, and possibly even in the next decade. The biggest factor working in their advantage is Dana Altman. In my opinion, he is undeniably the best coach in the Pac-12, which is a huge advantage, particularly at the college level.
On top of that, with the exception of the past two seasons, Oregon's recruiting has proven to be the best in the Conference, with the top ranked classes in 2018 and 2019. Eugene has seen the likes of Bol Bol, N'Faly Dante, CJ Walker, and Louis King, who were all five-star recruits.
Premier talent with a stupendous coach is usually a recipe for success. If they could make another run to the Final Four, they would have already jumped Utah in my opinion, although Arizona may take a little more work.
And, oh yeah, the partnership with Nike doesn't hurt!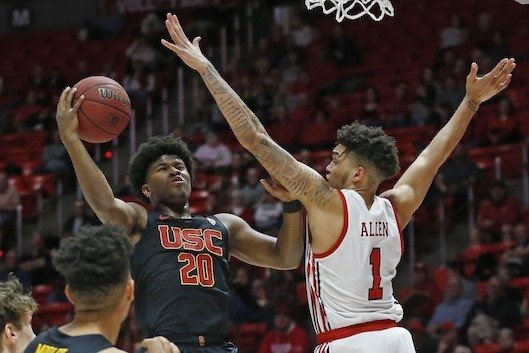 Jack: Which program surprises you with their success given the background of their program, and which surprises you with their lack of success?
For example, the population, geography, and demographics of Utah don't suggest the Utes would be the third-best in the Pac-12, and a program like Washington, which is in a city loaded with NBA talent, is in the bottom half of the Conference on both of our lists.
Nick: I'm going to start with which team surprises me with their lack of success and that program is USC. I don't understand how an LA school doesn't dominate at basketball year in and year out.
Look, I get that the Bruins have a stronghold on hoops in the region, but the fact that the Trojans only have two Final Four appearances is highly questionable. The sheer talent in the region alone should make USC a perennial contender in the Pac, but they aren't.
Prior to the arrival of Andy Enfield, the program struggled to make the NCAA Tournament on a consistent basis. Amplifying their spotty tournament resume is the reality that they never won the Pac 8, 10, or 12 regular season crown dating back to 1985. Their fans deserve better, and maybe Enfield is the answer.
And you actually answered your own question in terms of my surprise team, and that is the Utah Utes. Not really sure how they've managed to build such a prestigious basketball program in Salt Lake City, but they deserve a full wheel of cheese for their efforts.
Nick's Hoops Prestige List
1. UCLA
2. Arizona
3. Utah
4. Oregon
5. USC
6. California
7. Stanford
8. Washington
9. Oregon State
10. Colorado
11. Arizona State
12. Washington State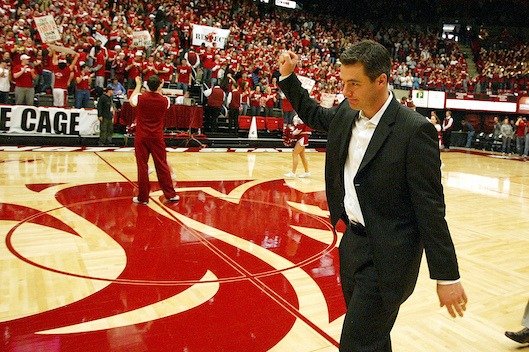 Nick: Why are my Cougars historically dreadful at basketball? And is there any pride in being the best of the worst?
Jack: A few reasons. I think Number One simply being they were never good in the building block years of college basketball, and part of that is those super rural schools can struggle with basketball because it is a very not rural sport in the past 60-70 years.
It's hard to get top basketball recruits to sign up to play in Pullman rather than LA or Seattle or the Bay Area. I don't think there is any pride in being the worst. I think the only pride is those glorious Tony Bennett years when the Cougars were a wrecking ball to everyone other than those great UCLA teams at the time.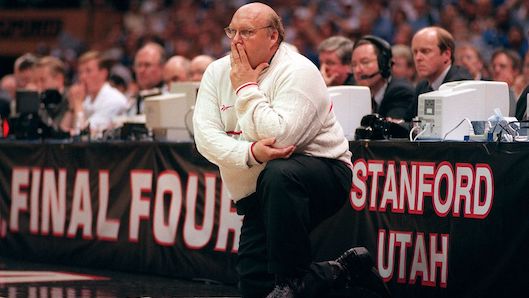 Nick: I did not realize Utah had such a prestigious hoops reputation. Did you know about the Utes beforehand, and what will it take for the red and white to achieve what it had before joining the Pac? Also, do you credit their historical successes to playing in mid-major conferences, or were they just ballers?
Jack: I'll admit, I mostly only knew of their prestige from the Rick Majerus, Keith Van Horn, Andre Miller years, and I didn't remember it being as great as it was at the time, other than the year they made the championship in 1998. I didn't realize they also had really good runs in almost every decade since the 40s.
I think it will take a Tony Bennett to Washington State-like hire to get Utah back to a level like that in modern college basketball, and that's very possible.
Unlike college football, I think mid-major basketball programs have shown over the years they are just as good as Power Conference programs when they go head-to-head, so I'm not going to dog Utah on that and say it was because they played in lesser conferences.
I also remember vividly them knocking off defending national champion Arizona in a blowout in 1998, and that deserves a lot of respect.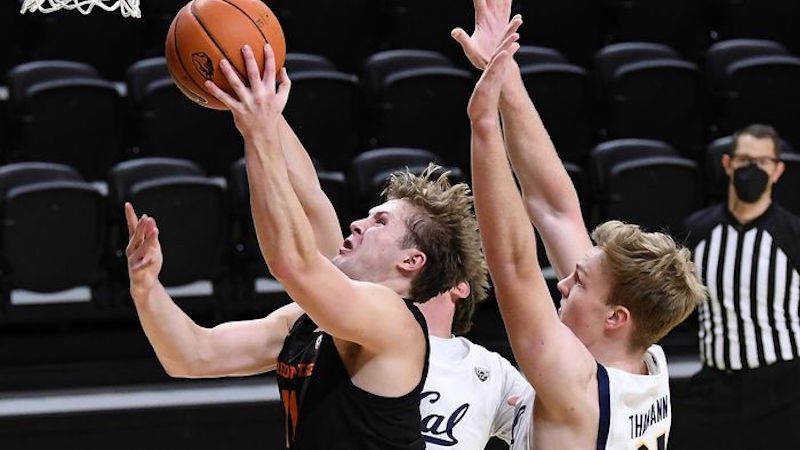 Nick: What went into your criteria when making this list?
Jack: First is national championships, then Final Four appearances and then NCAA Tournament appearances and Pac-12 Championships. After mixing those together I kind of went off feeling with a bit of a recency bias, given I think it's a lot harder to win on a high level now than it was pre-90s.
The top three spots and their order was super easy for me, but then you hit a pack from four to 10 where there's a lot of programs that are pretty equal to me. There I really kicked up the recency bias, awarding a program like Oregon that has had success in this Millennium over programs like Cal, Colorado, and Oregon State, for example, which had their share of success in the olden days.
Nick: Do you think a Pac-12 team will ever come close to catching UCLA? Or will John Wooden's dynasties forever hold the goblet out west?
Jack: I don't think any team in any team sport ever comes close to what UCLA did under John Wooden. Just think there are too many factors that work against it.
Specifically, for college basketball, I think players leaving early for the NBA, the format of the NCAA Tournament, and the improved strength of mid- and low-level programs in every conference works against it.
The Pac-12 hasn't even had a program capable of making multiple Final Fours in a decade since the 2000s UCLA teams, so the Pac-12 particularly doesn't seem likely to match them.
Look for past and future list rankings on the Great Pac-12 Debates page.
---
—More from Jack Follman—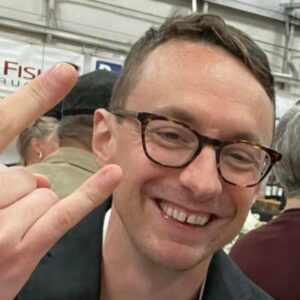 Latest posts by Jack Follman
(see all)