Posted on May 19, 2022
---

By Nick Bartlett and Jack Follman, SuperWest Sports
---
R
ankings are subjective and sure to draw criticism. Rarely does a sportswriter get to take it and dish it out in a single sitting, but that's what we do here.
We call it Serious Fun.
Listen in as we debate our respective rankings of the Best Current Former Pac-12 Players in the NBA and have some fun along the way.
Nick's Pac-12/NBA Players List
1.

DeMar DeRozan,

USC

/

Bulls
2.

James Harden,

ASU

/

76ers
3.

Jaylen Brown,

Cal

/

Celtics
4.

Jrue Holiday,

UCLA

/

Bucks
5.

Evan Mobley,

USC

/

Cavs
6.

Dejounte Murray,

UW

/

Spurs
7.

Dillon Brooks,

Oregon

/

Grizzlies
8.

Klay Thompson,

WSU

/

Warriors
9.

Zach LaVine,

UCLA

/

Bulls
10.

Deandre Ayton,

Arizona

/

Suns
Jack's Questions for Nick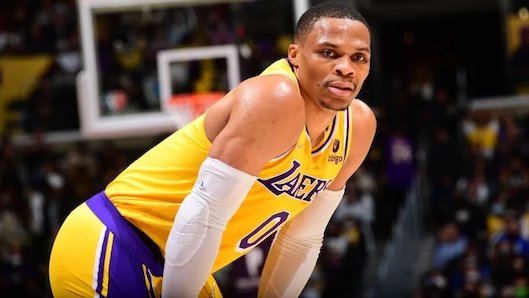 Jack: So I think the elephant in the room here, either way, is going to be Russell Westbrook and whether you include him or don't include him. Why did you choose to exclude Westbrook?
Nick: There are two criteria to my list. Either be good now or have some rings. Westbrook has played with LeBron James, Anthony Davis, and Kevin Durant and still hasn't won at the highest level.
Furthermore, he's a ball-dominant point guard with declining athleticism. At his peak, he's probably the No. 1 player on this list, but peaks have valleys.
Jack: It seems like there always has been—or, at least recently, has been—a lack of elite Pac-12 alum big men. Why do you think this is? And do you also agree with that?
Nick: Always has been I cannot agree with. I have not forgotten about Kareem Abdul-Jabbar, and Bill Walton will always have a special place in my soul.
However, I think it's due to the level of the game. If you look around the league we do have prominent big men such as Brook Lopez, Aaron Gordon, and Deandre Ayton.
But this is the NBA, and not everyone can be Joel Embiid. Shit, not everyone can be Evan Mobley, keep an eye out for him.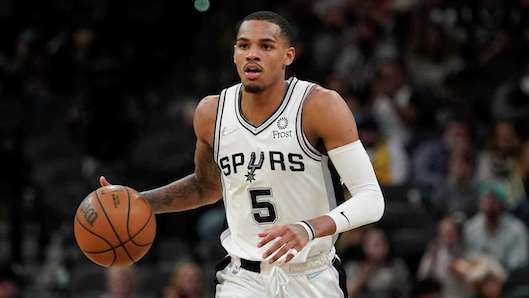 Jack: We had a great long run of the Pac-12 having a handful of the clearcut elite players in the NBA every year with Harden, Westbrook, Thompson, DeRozan, and Kevin Love. It seems like that run might finally be coming to an end. Do you think there is a next-generation of Pac-12 stars who are going to be like that?
Nick: Shit, not everyone can be Evan Mobley, keep an eye out for him. but besides for the shoulda been rookie of the year.
The Pac-12 does have some future hopefuls. Most notably, Dejounte Murray. The former Husky earned his first All-Star appearance this year, averaging 21.1 points per game, 8.3 rebounds, and 9.2 assists.
Murray's tutelage under Gregg Popovich should also prove invaluable. Besides those two, I like Dillon Brooks—when he's not assaulting GP2.
Jack's Pac-12/NBA Players List
1.

DeMar DeRozan

,

USC

/

Bulls
2.

Jaylen Brown

,

Cal

/

Celtics
3.

Klay Thompson

,

WSU

/

Warriors
4.

James Harden

,

ASU

/

76ers
5.

Deandre Ayton

,

Arizona

/

Suns
6.

Dillon Brooks

,

Oregon

/

Grizzlies
7.

Jrue Holiday

,

UCLA

/

Bucks
8.

Zach LaVine

,

UCLA

/

Bulls
9.

Dejounte Murray

,

UW

/

Spurs
10.

Russell Westbrook

,

UCLA

/

Lakers
Nick's Questions for Jack
Nick: What was your criteria for making your list? Did you put more weight on historical prowess or current success?
Jack: Mine was all current success. There's probably a little bit of historical prowess floating in my mind—not being able to let Westbrook off the list probably has to do with that.
With these kinds of things, I always try to stay in the moment as much as I can, especially since I know I'm naturally more connected to the older generation.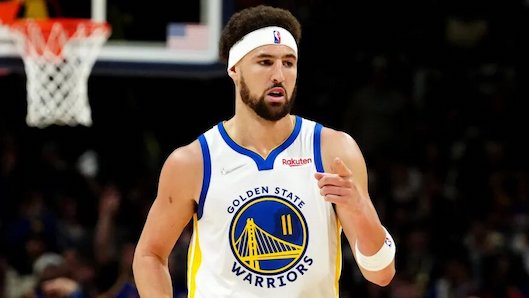 Nick: I'm a Coug and Klay Thompson's my favorite player. He literally used to come to my fraternity (Once). But would you honestly rather start a team with Thompson over Harden? Why?
Jack: Hmm, that's a good question, because I don't think I would start a team with Harden over Thompson.
But actually, I would go with Thompson. I think he's a more complete player and someone who is better and easier to build a winning squad around.
I think Thompson would have led some really good teams if he hadn't happened to end up playing with Stephen Curry coming out of college.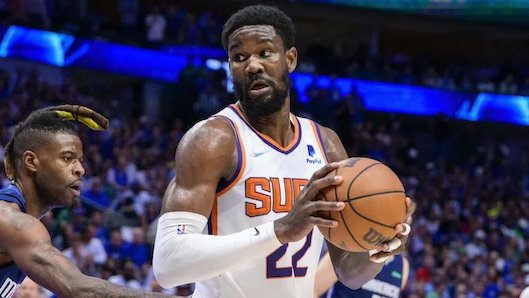 Nick: Our biggest discrepancy on this list is Deandre Ayton. Most analysts would probably agree with you, but I think he's softer than a Comfy. Do you think he'd even be on this list if he didn't play with Chris Paul? Or do you think he could get by based on his own skills?
Jack: Ayton is hard because I think he also gets credit because of a lack of traditional bigs left in the league and from the Pac-12.
I agree that there's a good chance he's off the list if he's not on a team that is really good around him.
He'd be one of those forgettable bigs who average 18 and 10 but who never gets thought of as one of the better players in the league.
Nick: Russell Westbrook? Talk to me.
Jack: Honestly, this could come from me not watching as much NBA as I used to. I just couldn't completely slide him off.
Though I think part of the issue here is the lack of depth of Pac-12 stars right now in the league. I started to struggle with that final spot.
You'll find previous Great Debate rankings on our Serious Fun page.
---
—More from Nick Bartlett—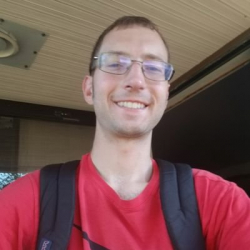 Latest posts by Nick Bartlett
(see all)