Posted on May 14, 2023



  By Dane Miller & Greg Kokot, SuperWest Sports
G
reg Kokot and Dane Miller discuss various off-track topics ranging from Ferrari to TV Ratings.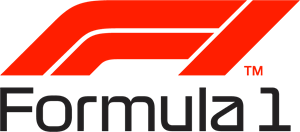 The episode begins with a breakdown of the Miami Grand Prix and shifts to a discussion about Ferrari.
Greg and Dane give their thoughts on Charles Leclerc's early-season struggles and ponder whether or not the driver is stuck in his own head.
Red Bull Chief Technical Officer Adrian Newey is then discussed with a focus on his contract extension and Mercedes' attempts to lure him away.
The conversation shifts to other teams' strategies of hiring Red Bull engineers away after they have gained experience from Newey.
Greg then dives into the upgrades Mercedes are expected to bring to the next race while Dane gives his thoughts on the make-or-break nature of the upgrades.
Both hosts then discuss Lewis Hamilton and his future if the upgrades aren't strong enough moving forward.
Dane wonders if Hamilton would join Aston Martin and Greg gives a brief historical analysis of when Hamilton and Fernando Alonso were last teammates.
The episode ends with a discussion of Mario Andretti's attempts to get into Formula 1 and the developments that were made known at the Miami Grand Prix.
Lastly, Dane gives a brief rundown of the TV Ratings from the race in Miami and Greg gives his thoughts on why they were lower than last year.
That American F1 Show Podcast: Episode 31
---
—More from Dane Miller—

Latest posts by Dane Miller
(see all)