Posted on February 20, 2023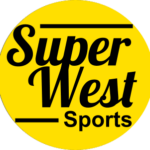 By SuperWest Sports Staff
S
pring football practices and games are just around the corner for SuperWest teams.
The activities provide opportunities for player and scheme development, particularly for programs with new head coaches and coordinators.
Among the top storylines is the excitement building in Boulder, where Deion Sanders has taken over a 1-11 program and transformed its roster and culture in a short time, and a spring game sellout appears possible.
The dates and times of known spring games and showcases are listed below in order by date. The list will be updated as dates, times, and TV (if any) are announced.
SuperWest Spring Games Dates and Times with Practice Days
| School | Spring Game | Time | Start Date | End Date |
| --- | --- | --- | --- | --- |
| Hawaii | March 3 | TBA | Feb. 6 | March 3 |
| New Mexico | March 6 | 5:00 p.m. PT | Feb. 14 | March 8 |
| San Diego State | March 23 | 6:00 p.m. PT | Feb. 20 | March 23 |
| BYU | March 31 | 2:00 p.m. PT | March 6 | April 15 |
| Boise State | April 8 | TBA | March 2 | April 8 |
| UNLV | April 8 | TBA | March 1 | April 8 |
| Arizona | April 15 | 2:30 p.m. PT | TBD | April 15 |
| Arizona State | April 15 | TBA | March 14 | April 15 |
| California | April 15 | TBA | March 11 | April 15 |
| Fresno State | April 15 | TBA | March 6 | Apil 15 |
| USC | April 15 | 12:00 p.m., PT | March 4 | April 15 |
| Utah State | April 15 | 12:00 p.m. PT | March 14 | April 15 |
| Colorado | April 22 | 12:00 p.m. PT | March 19 | April 22 |
| Colorado State | April 22 | 12:00 p.m. PT | March 21 | April 22 |
| Nevada | April 22 | TBA | March 15 | April 22 |
| Oregon State | April 22 | TBA | March 7 | April 22 |
| Stanford | April 22 | TBA | March 11 | April 27 |
| Utah | April 22 | TBA | March 21 | April 22 |
| Washington | April 22 | 1:00 p.m. PT | March 2 | April 22 |
| Washington State | April 22 | TBA | March 21 | April 22 |
| Oregon | April 29 | 1:00 p.m. PT | TBD | TBD |
| Wyoming | April 29 | 1:00 p.m. PT | March 28 | April 29 |
| San Jose State | May 6 | TBA | April 4 | May 6 |
| Air Force | TBD | TBA | Feb. 14 | March 18 |
| UCLA | TBD | TBA | TBD | TBD |
---
—More from Staff—