Posted on December 28, 2022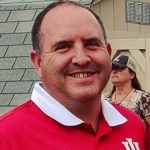 By Stephen Vilardo, SuperWest Sports
T
he holiday break is mostly behind us and so are nonconference games.
As we get set for the first full week of conference play across the board, we see some interesting matchups.
We'll get a chance to see if some teams are the real deal or just feasted against opponents outside of their conferences.
Colorado State at No. 22 New Mexico
Wednesday, December 28
6:00 pm PST, CBS Sports
N
ew Mexico is one of three unbeaten teams remaining in the nation. Colorado State has been an up-and-down team in the nonconference.
The Rams went 8-5 in nonconference play and are now 30-10 in their last 40 games outside of the Mountain West. The Rams have only won eight of their last 23 conference openers.
Lobos guard Jamal Mashburn has scored at least 10 points in 33 straight games, the longest streak of any Mountain West player.
Boise State at Nevada
Wednesday, December 28
7:00 pm PST, Nevada Sports Net
A
common theme this week will be getting a look at teams in their conference openers and seeing where they stack up. This is one of those games.
Boise State has looked like a team that could do some damage in the Mountain West this season. The Broncos have gotten after it on the defensive end, and that normally travels well.
Nevada has not had more than a two-game winning streak since they opened the season 5-0.
The Wolf Pack are getting 25.7% of their scoring from the FT line this season, the third most in the nation. Broncos' opponents are getting 19.6% of their points from FTs this season, 248th in the nation.
UNLV at San Jose State
Wednesday, December 28
7:00 pm PST, Mountain West Network
U
NLV posted their best non-conference mark in the last 32 years at 11-1.
The Rebels are forcing a turnover on 29.0% of possessions, ranking second in the nation. The Rebels are getting an average of 7.4 more scoring chances per game than their opponents, 10th in the nation.
The Spartans are getting an average of 2.5 fewer scoring chances per game than opponents, 240th in the country.
San Francisco at Santa Clara
Thursday, December 29
7:00 pm PST, WCC Network
T
he Dons are looking like they could be a force in the WCC, Santa Clara also had a solid non-conference season and will get a test in the conference opener.
USF has won their last two games by 34.5 points. Santa Clara has won four in a row as they enter conference play.
The Dons have won five in a row in the series, for their longest streak in the series over the last 20 years.
USC at Washington
Friday, December 30
7:00 pm PST, ESPN2
T
he Trojans enter Pac-12 play as an extremely hot team. Boogie Ellis has averaged 23.5 points in the last two games.
USC has won five in a row in the series over Washington but owns just two wins in their last eight trips to Seattle.
Both teams will protect the rim, USC is 17th in the nation with a blocked shot rate of 9.3% while the Huskies are fourth at 10.2%
No. 11 UCLA at Washington State
Friday, December 30
8:00 pm PST, Pac-12
T
he Bruins have won 37 of the last 43 between these teams, but the last two times UCLA has visited Pullman they have left with losses.
In fact, despite their struggles with UCLA throughout history, the Cougars have gone 4-2 in the last six meetings in Beasley Coliseum.
UCLA's turnover margin is third best in the nation while the Cougars are 298th in the country with a turnover on 20.8% of their possessions.
No. 5 Arizona at Arizona State
Saturday, December 31
11:00 am PST, FOX
A
rizona and Arizona State will meet in a New Year's Eve matinee. This game is shaping up to be a much better matchup on paper than one would have expected prior to the season.
The Sun Devils have picked up some impressive wins and Arizona is looking like one of the best teams in the nation.
The Wildcats have won the last four meetings between the teams and 11 of the last 14.
ASU is third in the nation defensively allowing opponents to shoot just 47.0% on non-blocked two-point field goals.
Fresno State at Utah State
Saturday, December 31
11:00 am PST, CBS Sports
T
his will be the conference opener for the Aggies while the Bulldogs will be playing this one after a meeting with Wyoming.
The Aggies started off 9-0 and on fire before dropping one to Weber State. Fresno State has had its struggles at 4-7 but has a chance to get a big win over a quality opponent to open conference play.
Utah State will need to win this game to show they are to be taken seriously in the Mountain West race.
San Diego State at UNLV
Saturday, December 31
1:00 pm PST, CBS Sports
A
nother Mountain West game that features two teams that are looking to be contenders for the conference title.
San Diego State is the preseason favorite and has been good in the preseason but has looked vulnerable. The Aztecs are not going to run away with the title.
UNLV looks like they could be a challenger. The Rebels opened the season with their best start since the days of Jerry Tarkanian.
The Rebels have forced turnovers at an elite rate this season and San Diego State is still one of the better defensive teams in the nation.
Saint Mary's at Santa Clara
Saturday, December 31
2:00 pm PST, NBC Sports Bay Area
S
aint Mary's has been the second-best team in the WCC for quite some time now. Santa Clara looks like it could be ready to take a step up.
If the Broncos want to challenge in the league, this is a game they will need to take.
Along with Santa Clara's opener with San Francisco earlier in the week, if the Broncos have a chance to open 2-0 with what would be a pair of huge wins.
Colorado at California
Saturday, December 31
3:00 pm PST, Pac-12
C
alifornia was expected to struggle this season, but Colorado was not.
Cal has picked up one win this season and could be hard-pressed to be favored in many conference games. This is one that the Bears could potentially steal on their home floor.
For Colorado, this is a must-win. The Buffaloes cannot afford to drop one in Berkeley as they will need to make sure they don't lose the conference games they should win and could find themselves with a 2-0 trip to the Bay Area.
Oregon State at Oregon
Saturday, December 31
5:00 pm PST, Pac-12
O
regon is another team that was expecting more from the early season.
The Ducks have not been able to stay healthy and keep people on the floor. It looked as though they were turning the corner and starting to hit their stride and then the hiccup with Utah Valley occurred.
The Ducks need this one to start Pac-12 play on the right foot. The Beavers have lost 20 of their last 22 conference games.
---
—More from Stephen Vilardo—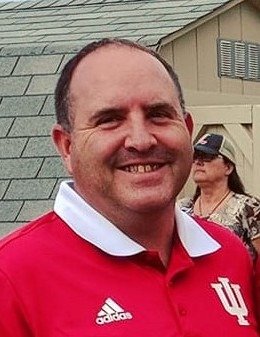 Latest posts by Stephen Vilardo
(see all)