Posted on December 13, 2022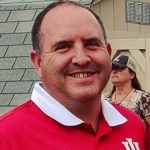 By Stephen Vilardo, SuperWest Sports
N
ot a great deal of change this week in our power rankings, but a few things shuffled around.
The very top remains Arizona as they won another big non-conference battle last week. Gonzaga and UCLA also kept humming along, with some challenges on the horizon for those two.
There are just seven teams in the nation that remain unbeaten on the season and three of them show up in our Top 16.
Among those are a pair of teams with 10-game win streaks, tied for the second-longest active run in the nation.
1. Arizona Wildcats 8-1 (1)
A
rizona allowed a Top 20 opponent to shoot 40% on threes and 42% from the floor and still managed to improve to 8-1 with a resounding 14-point win over Indiana in Las Vegas. The win only strengthens the Wildcats' position atop this list.

Arizona outscored an interior-based team 42-22 in the paint. UA had not played their best basketball since returning from Maui, the Indiana game may have gotten them right heading into mid-December.
The Cats are shooting 68.3% on the season on non-blocked two-point FGs, the second-best rate in the nation.
Arizona is the highest-scoring team in the nation averaging 91.2 points per game.
However, the Wildcats are still turning the ball over more than Tommy Lloyd would probably like with a TO rate of 18.5% on the season, but in the last three games that rate has been just 12.2%.
2. Gonzaga Bulldogs 8-3 (2)
G
onzaga picked up a couple of wins in the past week, both at the McCarthey Athletic Center against Washington and Northern Illinois.

Those victories have run the Zags' win streak at home to 71 games and tied for the longest home win streak in the nation since 1985.
Julian Strawther is currently 10th in the nation with 7.8 defensive rebounds per game.
Like Arizona, Gonzaga has also been turning the ball over more than they would like with one on 18.8% of their possessions, ranking 202nd in the nation.
3. UCLA Bruins 8-2 (3)
T
he Bruins have a big opportunity to make a statement this week with an east coast trip that will see the Bruins face a pair of ranked opponents at Maryland and vs. Kentucky in New York.

The Bruins are currently third in the nation with an average of 10.9 more scoring chances per game than opponents.
A big reason for those extra chances: UCLA is seventh in the nation with a turnover on just 14.2% of possessions while they are 14th best at forcing them at a rate of 24.5%.
4. UNLV Rebels 10-0 (5)
A
t 10-0 on the season the Rebels are off to their best start since the 1990-91 team opened with 34 wins to start the season.

UNLV is getting a steal on 15.1% of possessions, the fifth-highest rate in the nation.
That is leading to an opponent's turnover on 29.2% of possessions which is second in the nation. The Rebel defense is creating an average of 8.1
5. Arizona State Sun Devils 10-1 (6)
T
his is an Arizona State team that is now 17-3 in their last 20 games dating back to last season. Their 10-1 mark after defeating Creighton 73-71 is ASU's best 11-game start since 2017-18.

The Sun Devils have limited opponents to 25.8% on three-pointers this season, the seventh-best mark in the country. Arizona State is allowing opponents to score just 59.8 points per game this season, the 19th-best mark in the country.
The Devils' shooting defense entering the Creighton game was 34.4%, fifth best in America.
6. New Mexico Lobos 10-0 (7)
T
he Lobos snapped an eight-game losing streak in Las Vegas with their win over San Francisco.

The win also pushed them to 10-0 on the season and their best start since they opened 12-0 in 2012-13.
That start is also the last time the Lobos had a winning streak of ten or more games.
Morris Udeze entered the USF game as the Mountain West's leading scorer at 19.1 points per game.
New Mexico has been good with ball protection turning the ball over on just 14.3% of possessions, eighth in the nation.
7. Utah Utes 8-2 (8)
U
tah picked up another win last week, knocking off Jacksonville State by 41 points.

In the win over the Gamecocks, Utah connected on 16 three-pointers, the fourth-most in a game in program history with six of them provided by Lazar Stefonovic who finished 6-8 on threes and a career-high 20 points.
The 41-point margin was their second of the season (LIU) marking the first time they have had multiple 40-point wins in a season since the 2016-17 season.
Utah is fourth in the nation with a field-goal defense of 34.0%.
8. Utah State Aggies 8-0 (9)
T
he Aggies got a win over Loyola Marymount in Vegas on Saturday, improving to 8-0 on the season.

It is the third-best start to a season in Utah State history and the best mark to open the year since the 1961-62 team also went 8-0 out of the gate. If they are still unbeaten next week, it will be their best start ever at 10-0.
USU has scored at least 75 points in every game of the year, the first time they have done so in eight straight games since the 1994-95 season.
The Aggie bench continues to produce averaging 39.4 points per game, the third most bench points per game in the nation.
9. Saint Mary's Gaels 6-3 (11)
S
aint Mary's came away with a quality win in Phoenix over San Diego State in which they limited the Aztecs to 33% from the floor in the second half.

The Gaels are rebounding at a rate of 55.2% on the season, 15th-best in the nation. SMC is also limiting opponents to just 45.6% this season on non-blocked two-point FGs, the second-best mark in the country.
The three losses on the season (New Mexico, Washington & Houston) are a combined 26-3 on the season.
Saint Mary's is seventh in the nation with an opponent's scoring average of 56.4 points per game.
10. San Diego State Aztecs 8-3 (4)
T
he win over Kennesaw State on Monday was the Aztecs' fourth game in the last eleven days as they went 3-1.

The loss was a seven-point defeat at the hands of Saint Mary's in Phoenix. The loss to the Gaels was the third of the season to a quality opponent on a neutral floor.
Arizona and Arkansas in Maui the others.
SDSU's adjusted defensive ranking is 23rd in the nation.
11. Boise State Broncos 8-2 (12)
T
he Broncos are in the midst of a seven-game winning streak with four of those wins coming away from home.

Boise State has held six of their ten opponents to under 60 points this season leading to the Broncos ranking 12th in the nation allowing just 57.8 points per game.
Boise State's opponents have an assist rate of just 12.3% this season, the ninth-lowest rate in the nation.
12. USC Trojans 7-3 (14)
T
he Trojans picked up a 64-50 win over CS Fullerton last week to run their record to 7-3 on the season. It was the fourth time this season that USC has held an opponent to under 60 points in a contest.

USC is blocking 10.2% of opponents' shot attempts this season, the seventh-best mark in the nation. The Trojans have controlled the paint in their last two games, owning a 64-645 edge in the lane over those games.
Joshua Morgan is blocking 1.32 shots per foul committed this season.
13. San Francisco Dons 8-3 (10)
T
he Dons are just 2-3 in their last five, but the losses have been at Davidson and against Utah State and New Mexico. Those three teams are a combined 25-3 on the season.

Khalil Shabazz entered the New Mexico game leading the WCC and 22nd in the nation with 2.4 steals per game.
The Dons are 18th in the nation with a total rebound rate of 55.0%
14. Washington Huskies 7-3 (13)
W
ashington is ninth in the nation with a blocked shot rate of 10.1% on the season. In the Huskies' 17-point loss at Gonzaga, they only managed to block 3.6% of the Bulldogs' shots.

UW has to be disruptive on defense and they have for the most part this season. The Huskies have forced a turnover on 20.4% of possessions, again which was lacking against Gonzaga as it dipped to 16.9%.
Washington has Cal-Poly and Idaho State this week and gets a pair of wins.
It heats up in a few weeks with Auburn ahead of the resumption of the Pac-12 schedule and we'll see if UW is set to be a contender or not.
15. Portland Pilots 8-5 (NR)
T
he Pilots have dropped five games on the season, three coming at the hands of North Carolina, Michigan State (by a combined nine points), and a Kent State team that made Gonzaga use everything they had to extend their home court win streak.

Portland also has a win over a power conference member with their 83-71 triumph over Villanova. In their most recent win, they put up 100 in a 39-point win over New Orleans.
Tyler Robertson went for 15 in that one and added a Portland single-game record 15 assists. Portland ranks ninth this season with an assist rate of 65.4%. For Robertson's part, he is averaging 8.0 assists per 40 minutes, ranking 14th in the nation.
A trip to Eugene this week will be a test for the Pilots.
16. Oregon Ducks 5-5 (NR)
T
he Ducks .500 record is rather pedestrian, but they have now won three of their last four and will only get better as injuries slowly begin to subside.

Three of their losses have come against teams currently ranked: UConn, Houston & UCLA—the first two currently in the Top 5. The loss to Michigan State on a neutral floor will probably not look too bad as the season progresses.
The loss at home to UC Irvine was not good.
Will Richardson is coming off just the fourth triple-double in program history.
Oregon has a chance to enter the new calendar year with some momentum heading into the resumption of Pac-12 play.
Follow Stephen on Twitter @StephenVilardo and his organization @SERCenter.
Visit his website at sercstats.com.
---
—More from Stephen Vilardo—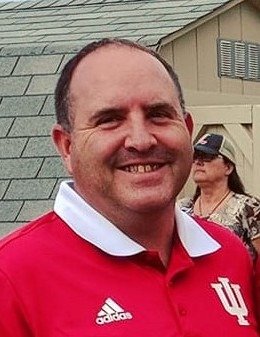 Latest posts by Stephen Vilardo
(see all)