Posted on December 14, 2022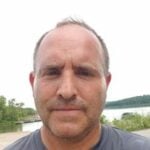 By Stephen Vilardo, SuperWest Sports
T
here's a lot of intrigue and excitement on this week's schedule, which sees four games featuring two ranked teams.
A pair of unranked Pac-12 teams get a crack at an upset against ranked opponents, with facing more off-court distractions than needed.
We get contrasting styles butting heads to end the weekend. And a battle for Pitino family bragging rights in the Pit as UNM looks to extend their win streak on their home court.
Speaking of home-court win streaks, Arizona faces an arduous task in extending theirs with another primetime Top 10 matchup.
UCLA heads east for not one but two ranked opponents.
Oh, and we have a big-time rivalry in the mix.
No. 16 UCLA at No. 20 Maryland
Wednesday, December 14
6:00 pm PT, FS1
T
he Bruins will play their first non-conference true road game of the season when they travel across the country with a trip to College Park and a date with the Terrapins.
Might as well get used to those trips in advance of being conference foes in the Big Ten.
Maryland will enter this one having lost their last two, at Wisconsin and against Tennessee.
The Bruins are getting 10.9 more scoring chances than opponents this season, which ranks third in the nation. The Terps are +1.1 in that same stat, 136th.
The significant difference is UCLA is forcing a turnover on 24.5% of possessions and only giving it up on 14.2%. The Terps give it away on 17.1% of their trips with a forced turnover on 18.4%.
That's advantage UCLA.
Looking at the adjusted rankings, however, Maryland is 23rd on offense and 28th on defense. ULCA is seventh with the ball and 135th defending.
No. 15 Gonzaga vs No. 4 Alabama
Saturday, December 17
10:00 am PT, CBS
(C.M. Newton Classic, Birmingham)
A
labama is fresh off a win over Houston and up to number four in the latest top-25.
That win gave the Tide two wins over an AP No. 1 this season and makes them the first team since Duke in 1965-66 with multiple wins over an AP No.1 prior to the New Year.
Brandon Miller is averaging 17.9 points per game, the most of any Freshman in the nation and knocking down 3.0 three-pointers per game.
Gonzaga is seventh in three-point defense with opponents shooting just 25.8% on triples.
The rebound battle could be the decider. The Crimson Tide are fourth with a total rebound rate of 57.5% with an offensive rebound rate of 37.5% while the Zags are 18th at 55.0%
San Francisco at UNLV
Saturday, December 17
2:00 pm PT, Mountain West Network
U
NLV is off to their best start since the high-flying days of Jerry Tarkanian, Larry Johnson, Stacey Augmon, Greg Anthony, and Anderson Hunt in 1990-91.
That season the Runnin' Rebels won 34 in a row to open the year.
UNLV is eighth in the nation with 8.1 extra scoring chances per game compared to opponents. San Francisco ranks 155th in the nation in the same category with a rate of 0.6.
As you would expect with those figures, the Dons are turning it over on 20.8% of their npossessions, 289th in the nation, while the Rebels are forcing a turnover on 29.2% of their possessions, second best in the country.
UNLV's turnover margin of +8.1 is the best mark in the nation entering the week. USF is getting 38.5% of their scoring this season off three pointers, the 25th highest rate in the land.
No. 16 UCLA vs No. 13 Kentucky
Saturday, December 17
2:15 pm PT, CBS
(CBS Sports Classic, Madison Square Garden)
U
CLA gets double the fun and double the ranked opponent on this east coast trip. Kentucky will be the foe in Madison Square Garden for the CBS Sports Classic.
UCLA is averaging 81.3 points per game while Kentucky is allowing just 64.1 per game. The Wildcats are 6-0 this season and 208-9 under John Calipari when limiting opponents to 63 points or less.
In Kentucky's two losses this season they have allowed 87.0 points per game against Michigan State and Gonzaga. The other power conference opponent UK has played was Michigan and was a 73-69 win for Kentucky.
UCLA has a 2-5 record in the event while Kentucky has gone 4-4.
Utah at BYU
Saturday, December 17
3:00 pm PT, CBS Sports
T
he rivalry will be renewed in Provo this weekend. It will be the 263rd meeting between the two teams.
The Utes are riding a hot streak while BYU is coming off a big win over Creighton as they head into the week.
The Cougars are getting 34.2% of their offensive rebound opportunities, 28th in the nation, and have reached double digits in offensive rebounds in every game this season. They are 23rd nationally with a total rebound rate of 54.8%.
Utah has pulled down 54.5% of their total rebound chances, 28th best in the country.
Portland at Oregon
Saturday, December 17
5:00 pm PT, Pac-12
O
regon has won six in a row over the Pilots by an average of 22.6 per game. Should this one be much different than the prior six? Probably not.
But it seems to have the feel that perhaps Portland can sneak up on the Big Boy of the state—just maybe a little bit?
The Pilots move the ball well with an assist rate of 65.4% ranking ninth in the nation.
Oregon is coming off a 13-point win over a decent Nevada team, with a mid-week contest coming up against UC Riverside. Portland blitzed New Orleans the last time they took the floor.
Portland's Tyler Robertson is averaging 14.0 points, 7.6 rebounds and 9.6 assists over his last five games. Oregon's Will Richardson earned Pac-12 player of the week honors with the fourth triple-double in Oregon history as the Ducks begin to right the ship.
Portland has only had 2.6% of their shots blocked this season, the second-best mark in the nation, while Oregon is blocking 9.0% of opponents' shots, 24th in the nation.
Wyoming vs Dayton
Saturday, December 17
5:00 pm PT, CBS Sports
(Legends of Basketball Showcase, Chicago)
W
yoming got two wins last week, scoring 90-plus in both. The win over LA Tech was a good one for the Cowboys as they dominated the Bulldogs from the jump scoring 44 in the opening 20 minutes.
As the Cowboys continue to adjust to playing without Graham Ike, that game may have been the one that turns the corner.
The Legends Showcase against Dayton in Chicago should be a good test to see where they are. Noah Reynolds has averaged 25.0 points in the last three games as he earned MWC player of the week honors.
Utah transfer Brendan Wenzel averaged 17 points off the bench in the two games last week as he may be finding his groove.
Wyoming has not been good against the three as opponents are shooting 34.5% from deep against the Cowboys, that is 240th in the nation.
The Flyers have not scored much on threes though with just 25.2% of their points coming from deep, that could play into Wyoming's hand.
No. 6 Tennessee at No. 9 Arizona
Saturday, December 17
7:30 pm PT, ESPN2
F
or the second Saturday in a row, Arizona gets a big time, ranked showdown. The Wildcats passed their test last week against Indiana with excellence.
This week it is Tennessee coming to the McKale Center to challenge a 24-game home court win streak after UA's easy 99-61 win over Texas A&M Corpus Christi on Tuesday.
The Volunteers excel at foring turnovers and creating steals. UT is fourth in the nation with a steal on 15.4% of possessions.
The Wildcats hiccup this season has been turnovers. Arizona has a turnover rate of 18.5% this season, but a few games ago that figure was over 20%, so they are improving and will have to continue that improvement against Tennessee.
The Wildcats lead the nation in scoring at 91.2 points per game, Tennessee is third in scoring defense, allowing 51.4 per game, so something has to give.
The Vols are getting 24.7% of their points from the foul stripe 13th the highest rate in the nation.
Stanford vs No. 7 Texas
Sunday, December 18
10:00 am PT, ESPN
(Pac-12 Coast to Coast Challenge, Dallas)
T
his is an interesting game, less for the matchup than for the surrounding issues. Texas squeaked by Rice in overtime with Chris Beard not on the sidelines.
The situation with Beard is not good and he will not coach another game in Austin if the allegations are true. Texas could be a mess this season and could be ripe for an upset especially early on as Rice proved.
Stanford is in an odd spot this weekend with their schedule. They have Green Bay at home for a 5:00 pm tip on Friday and then turn around with the Sunday tipoff at 10:00 am in Dallas. That is a short turnaround with travel.
Logistics aside, the Longhorns are also a very formidable opponent.
But Stanford has played some good teams tight, including Arizona State on the road. Against UCLA, it was a slow start that did the Cardinal in.
No. 19 Auburn at USC
Sunday, December 18
2:30 pm PT, ESPN
U
SC and Auburn will meet on the hardwood for the third time ever with USC owning wins in the two prior meetings, both occurring in the 1970s.
There will be rejections! Both teams defend the rim at an elite level, Auburn leads the nation with a blocked shot rate of 12.7% while USC is seventh at 10.2%. Auburn has had at least one blocked shot in each of their last 62 games played.
Entering the week, USC has held seven of their ten opponents to 37.5% from the floor or worse. On two-point shots the Trojans do not block they are limiting opponents to 47.5%, ranking 11th in the country.
The Tigers were limited to 38% from the floor in their loss to Memphis.
Iona at New Mexico
Sunday, December 18
3:30 pm PT, FS1
I
t's Pitino vs Pitino, father vs son, Rick vs Richard.
Rick Pitino brings his Iona Gaels to the Pit to face Richard Pitino's Lobos. UNM has won their last nine games on their home court.
Both teams take care of the basketball, entering the week both are in the Top 10 in turnover percentage. The Lobos rank eighth in the nation with a turnover on just 14.3% of their possessions. Iona is turning it over on just 14.4% of possessions, 10th in the nation.
The Gaels did struggle with turnovers in their win over Bucknell with a turnover rate of 25.2%.
Iona's blocked shot rate of 12.3% is second in the nation. The Lobos are getting just 4.0% of their shots blocked this season, 35th in the nation.
Colorado State vs Saint Mary's
Sunday, December 18
5:00 pm PT, WCC Network
S
trength against strength will be on display in Moraga.
The Rams are fifth in the nation shooting 51.1% from the floor. The Gaels are limiting opponents to just 38.7% from the floor.
CSU has an assist rate of 61.4% this season, ranking 22nd nationally. Saint Mary's is limiting opponents to an assist rate of 36.3%, fifth best mark in the nation on the defensive side of things.
The Rams put up 62 points in the second half their last time out. The Gaels allow just 56.4 points per game, the nation's sixth best scoring defense.
I could go on, but the point is these teams have a contrasting style of play.
Whoever dictates the way the game is played will come out on top. I could see it settling into a slow affair favoring SMC.
Follow Stephen on Twitter @StephenVilardo and his organization @SERCenter.
Visit his website at sercstats.com.
---
—More from Stephen Vilardo—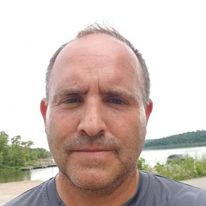 Latest posts by Stephen Vilardo
(see all)