Posted on December 6, 2022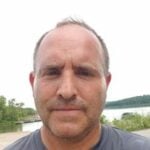 By Stephen Vilardo, SuperWest Sports
T
he first week in December brings another edition of our weekly SuperWest power rankings, which aggregate the Top 16 teams from among the Pac-12, Mountain West, and West Coast conferences.
There has been a lot of change from our preseason rankings a few weeks ago, and the rank in parentheses is where they were ranked the last time.
Some big games and a few head-to-head non-conference matchups of teams in our ranks coming up this week so we should give a good read on some of these teams.
1. Arizona Wildcats 7-1 (3)
T
he Wildcats rebounded from their first loss of the season at Utah with a win over California. The victory was their 23rd straight at McKale Center, which stands as the fifth-longest active home win streak in the nation.

Arizona is shooting an NCAA-leading 69.2% on non-blocked two-point field goals this season and has collected two wins over ranked opponents this season with wins in Maui over Creighton and San Diego State.
If there has been any issue for the Wildcats, it's turnovers, as they currently rank 206th in the nation with a turnover rate of 19.0%, but that figure has dropped to 13.4% over their last three.
2. Gonzaga Bulldogs 6-3 (1)
L
ast season Gonzaga did not lose their third game of the season until the regular season finale at Saint Mary's; this season they enter the first week of December with three losses.

Monday night's 73-66 win over a solid Kent State team was just the Bulldogs' second home game of the season. They have now won 69 in a row inside McCarthey Athletic Center.
The losses came at Texas and against Baylor and Purdue on neutral floors. The loss to the Bears was by one and Purdue has beaten everything put in front of them so far.
GU has already picked up wins against Kentucky, Michigan State, and Xavier.
3. UCLA Bruins 7-2 (2)
A
pair of single-digit losses in Las Vegas are all that separate the Bruins from a 9-0 start.

UCLA is sixth in the nation with an average of 9.3 more scoring chances per game than opponents. They are getting those extra chances off turnovers.
The Bruins rank 18th in the nation with a turnover rate of 14.9% while they are forcing a turnover on 23.6% of opponent's possessions, the 25th best mark in America.
Tyger Campbell and Jaime Jaquez Jr. have reached double figures in all nine games this season.
4. San Diego State Aztecs 7-2 (4)
A
trademark for the Aztecs over the past few years has been a stifling defense, and that is again the case this season.

SDSU was 14th nationally in adjusted defense entering Monday's 60-55 win over Troy.
The slight difference this season is the offensive output, with the adjusted offense of 41st this season. For reference, the Aztecs ended last season ranked 167th in that category.
5. UNLV Rebels 8-0 (NR)
T
he Rebels are off to their best start since opening 8-0 in 2011-12.

UNLV already has a ranked win under its belt against Dayton and is 10th in the nation with 8.3 more scoring chances per game than opponents.
The Rebels are forcing a turnover on 29.4% of possessions, the second-best rate in the country.
They made 13 three-pointers in the win over San Diego on Sunday. Just 40.2% of the points scored against UNLV have been two-point FGs, the ninth-lowest mark in the nation.
6. Arizona State Sun Devils 8-1 (NR)
A
rizona State is off to their best nine-game start since going 8-1 to open the 2018-19 season.

The Sun Devils have limited opponents to 25% on three-pointers this season.
Hot starts have been key for ASU as they have allowed just 26.3 first-half points per game this year, the ninth-best mark in the country as they are averaging a 7.2-point halftime lead this season.
The Sun Devils rank 16th in the nation with a blocked shot rate of 9.6%, and are fifth nationally in FG defense.
7. New Mexico Lobos 7-0 (10)
T
he Lobos are 7-0 with a pair of road wins already at SMU and Saint Mary's. The seven wins to open the season marks the best start for New Mexico since opening the 2012-13 season 7-0.

The trio of Morris Udeze (18.6), Jaelen House (17) and Jamal Mashburn (16.3) are all averaging over 16 points per game with Mashburn having reached double figures in each of his last 28 games. KJ Jenkins is 18th in the nation with 2.0 steals per foul committed this season.
New Mexico ranks sixth in the nation with 19.75 fastbreak points per game.
8. Utah Utes 7-2 (13)
T
he Utes are off to their first 2-0 conference start since 2017-18. The Utes have gotten it done with strong inside play as they are 26th in the nation with a blocked shot rate of 8.8%.

Individually, Branden Carlson is 19th in the nation with 2.33 blocked shots per game. Starters Branden Carlson, Ben Carlson, and Rollie Worster are combining to average 18.8 rebounds per game.
Kebe Keita off the bench is 13th in the nation with 6.8 offensive rebounds per 40 minutes.
The win over Arizona was their first over a top-five opponent since 2002, but they still have the bad loss at home to Sam Houston State. Utah's field goal defense is second in the nation behind Houston.
9. Utah State Aggies 7-0 (15)
A
t 7-0 the Aggies have equaled the 2019-20 squad for the best start since the 1960s. The last time a USU team opened 8-0 was 1961-62.

The Aggies have had at least one player record a double-double in six of their seven games this season. Utah State is getting 39.4 points off of their bench per game this season, the second most of any team in the country.
The 44.6% they are shooting on three-pointers is also the second-best in the NCAA.
Rylan Jones is currently fifth in the nation with 9.6 assists per 40 minutes played.
10. San Francisco Dons 7-2 (14)
T
he Dons opened the season 6-0 prior to a 1-2 spell in their last three. The losses have been at Davidson and against a very good Utah State team.

The loss to the Aggies was in large part to USF allowing 44 first-half points.
Zane Meeks has been a spark off the bench all season reaching double figures in six of the nine games and averaging 11.8 points off the bench.
In all, 41.5% of the Dons' points have come from three-pointers, the tenth-highest rate in the nation.
11. Saint Mary's Gaels 6-3 (5)
T
he Gaels lead the nation with opponents shooting at just 45.0% on non-blocked two-point field goal attempts. Despite the three losses, this is still a solid basketball team.

The losses have come at the hands of New Mexico, Washington, and Houston. Against the top-ranked Cougars, the Gaels came up five points shy in a game played in Fort Worth. SMC limited Houston to 53 points, 28 below their season average.
SMC ranks 10th in the nation with a total rebound rate of 56.1%.
12. Boise State Broncos 6-2 (7)
T
he Broncos knocked off Texas A&M in Fort Worth, giving Boise wins over SEC opponents in back-to-back seasons.

The win over A&M gave BSU a third win in the non-conference over an opponent for a power conference, making them perfect in such games in 2022.
Marcus Shaver is tied for 14th in the nation with 2.62 steals per game.
13. Washington Huskies 7-2 (NR)
W
ashington opened the season 6-1 in the month of November for their best record in the opening month of the season since 2014-15.

The Huskies are third in the nation with a blocked shot rate of 10.8%.
A true test for Washington will come at the end of the week when they play Gonzaga.
They have had some good wins this season, but the losses—especially at home against Cal-Baptist—are head-scratchers.
14. USC Trojans 6-3 (9)
U
SC is blocking 10.5% of opponents' shot attempts this season, the fourth-best mark in the nation. On two-point FGs they are not blocking, opponents are connecting on just 48.3%, 21st in the nation.

The Trojans have opened Pac-12 play 2-0 for the third time since 2010-11 but needed a comeback to knock off Oregon State in the Galen Center.
The one-point win over the Beavers was USC's eighth win in their last 10 one-possession games dating back to last season. Joshua Morgan is blocking 1.35 shots per foul committed this season.
15. Santa Clara Broncos 7-2 (NR)
H
erb Sendek has the Broncos off to a 7-2 start or better for the third time in the last four seasons.

Brandin Podziemski is averaging 20.6 points per game, the 19th-highest-scoring player in the country so far this season.
The Broncos have grabbed 55.2% of the rebounds on offer this season, the 17th-highest rate in the country.
16. Nevada Wolf Pack 7-2 (NR)
N
evada gets the 16th spot on the ranking this week based on its 7-2 record.

I know they are coming off a loss to LMU. I know Oregon has been banged up and has played a tougher schedule.
We could go on with more teams, but things will be fluid on this list, and for now, it is the Pack.
Jarod Lucas has reached double figures in eight of nine games this season.
Follow Stephen on Twitter @StephenVilardo and his organization @SERCenter.
Visit his website at sercstats.com.
---
—More from Stephen Vilardo—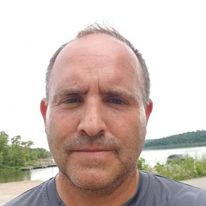 Latest posts by Stephen Vilardo
(see all)