Posted on February 21, 2023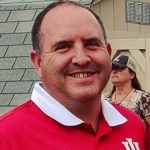 By Stephen Vilardo, SuperWest Sports
W
e have just two weeks left in the regular season in the Pac-12 and Mountain West and are beginning the final regular season week in the WCC.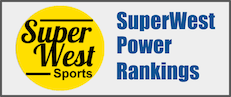 Conference tournament seeding is becoming a little clearer—in some spots.
Another clearer picture is postseason hopes for teams. Some are comfortably in the field, and many have some work to be done yet.
Here are my projected NCAA bids and Final Four at the moment, all subject to change with each week.
NCAA Bids
Pac-12 (3): Arizona, UCLA & USC
WCC (2): Saint Mary's & Gonzaga
MWC (4): San Diego State, Boise State, Utah State & Nevada
Bubble: Arizona State (rising) and New Mexico & Utah (both sinking)
Final Four
With the NCAA coming out with their Top 16 seeds and placing four teams in the regions they would be in if the tournament began today.
I will use those as a guide to predict my final four, but with a twist or two.
For example, I would have Kansas and Arizona in my Final Four regardless of region….but the seed reveal has them both in the west, obviously only one of them would then be able to make the Final Four.
So, here is my take:
Alabama (South)
Houston (Midwest)
Arizona (West)
UCLA (East)
And finally, here is this week's Power Rankings.
1. UCLA Bruins 23-4 (1)
T
he Bruins took care of Stanford and California to run their win streak inside of Pauley Pavilion to 23 games, the longest active home win streak in the nation.

As they head into the final two weeks of the regular season they can wrap up at least a share of the Pac-12 regular season crown with a sweep of the Mountain schools this week.
The Bruins are getting an average of 9.4 more scoring chances per game than their opponents. That figure leads the nation.
UCLA has allowed just 55.0 points per game during their current six-game winning streak and held Cal to 43 in the win on Saturday night.
2. Arizona Wildcats 24-4 (2)
T
he Wildcats picked up two more wins last week knocking off Utah and Colorado as they rebounded from their loss at Stanford.

Arizona's defense stiffened up in the last two games as it limited opponents to 65.0 points in the pair of wins.
A problem for the Wildcats this season has been turnovers as they are committing a turnover on 18.1% of possessions ranking 200th in the nation.
The Cats had a high rate again against Colorado, 18.9%, but held the Buffs to 38.7% from the floor.
In the last two games, opponents have shot just 35.5% from the floor against Arizona.
3. San Diego State Aztecs 21-5 (3)
T
he Aztecs had just one game in the last week, and it was a two-point win over Fresno State on the road. The 45-43 win was anything but pretty for San Diego State.

The Aztecs hang their hat on the defensive end of the floor and they bought the defense in that one. SDSU held Fresno State to just 18 points on 21.4% shooting in the second half of their win.
It was the ninth time this season they have held an opponent to less than 60 points in a game and the fifth time they have limited an opponent to under 35% from the floor.
4. Saint Mary's Gaels 24-5 (4)
T
he Gaels picked up two wins in the penultimate week of their regular season.

The most recent of the wins came at home over BYU and marked the final regular season matchup as conference opponents, as BYU finished WCC play with a 2-10 all-time road mark in Moraga, the Cougars worst road record against any WCC foe.
The Gaels racked up 40 paint points in the win over BYU.
This week will see a road trip to Spokane for the regular season finale with Gonzaga in a game that should decide the Conference crown.
5. Gonzaga Bulldogs 23-5 (5)
G
onzaga continues to score points at will as they have averaged 98.0 points per game in their last four games.
The Zags continue to lead the nation in scoring at 87.1 points per game, scoring 2.4 points per game more than anyone else in the nation.

The first win of last week saw them avenge their loss to Loyola Marymount.
The 43-point win was not only dominant but also a bit historic in nature: It was the largest road win by a Division I team in the last 40 years against a team they had lost to at home earlier in the season.
The Bulldogs will get another shot at avenging a loss this week when they host Saint Mary's. I would not expect that one to be a 43-point win.
6. Boise State Broncos 21-6 (7)
T
he Broncos' win streak at ExtraMile Arena has now reached 12 in a row with their win over UNLV. The win over the Rebels gives them 21 wins on the season and three in a row.

The Broncos can stake their NCAA claim over the last four games of the regular season as they face New Mexico and San Diego State at home and travel to San Jose State and Utah State.
The Broncos are just 5-4 this season in true road games, They're allowing 62.1 points per game, 19th best in the nation.
7. USC Trojans 19-8 (8)
U
SC's offense got back on track last week with a pair of wins over Cal and Stanford.

A big factor in the return of the offense was Boogie Ellis who put in a Pac-12 player-of-the-week performance averaging 27.5 points, 4.5 assists, and 4.0 rebounds while connecting on 51.7% from the field.
The Trojans averaged 91.0 points in their two games last week and now own a 13-1 mark this season when scoring at least 70 points.
The wins also ran their winning streak inside the Galen Center to 14 games, tied for the eighth-longest in the nation.
Two road games await this week and USC has averaged just 68.0 points per game away from home compared to 76.9 at the Galen Center.
8. Utah State Aggies 21-7 (9)
T
he Aggies corrected their two-game losing streak with a pair of wins at home last week.

They started things off with a win over Air Force and then used a huge second half to erase a 21-point deficit to Nevada.
The Aggies reached 75 points in both wins last week and are now 20-0 under Ryan Odem when scoring 75 points or more in a home game.
When USU reaches 77 points in a game this season they are 15-0 while sitting at 6-7 on the year when scoring 76 or less.
9. Nevada Wolf Pack 20-7 (6)
T
he Wolf Pack played a flawless first half against Utah State in Logan last week.

Nevada put up 47 first-half points on 62.1% from the floor while hitting seven of their first ten three-point attempts. The Pack had an assist rate of 55.5% in the opening 20 minutes against the Aggies.
The problem was the game lasted 40 minutes and the second half was not one to remember for Nevada.
The Wolf Pack only scored 19 points and shot 19.2% from the floor as they only connected on five total field goals as they squandered a 21-point lead and lost by nine.
Nevada might still be an NCAA Tournament team and has four winnable games remaining. Two of those are at the Lawlor Events Center, where the Pack have won 13 in a row.
Nevada needs to finish the season 4-0 in order to stay away from the NCAA bubble. The Wolf Pack are 6-0 following a loss this season.
10. Santa Clara Broncos 21-8 (13)
S
anta Clara has now won five-straight games and holds a one-and-a-half-game edge on Loyola Marymount for third place in the WCC with two to play.

The Broncos are averaging 83.8 points per game during the five-game run. Last week they went for 91.0 points per outing in the two victories.
Brandin Podziemski led the way once again going for 21.0 points and 13.5 rebounds while earning WCC Player of the Week honors.
It is the third time he has been named the WCC Player of the Week this season, the first Bronco since John Bryant in 2008-09 to earn WCC Player of the Week honors three times in a single season.
Santa Clara has reached 20 wins in a season for the third time in the last four seasons.
11. New Mexico Lobos 20-7 (12)
N
ew Mexico broke a four-game losing streak with a win at San Jose State on Friday but the Lobos are still reeling. UNM is just 2-5 in their last seven games.

In San Jose, UNM scored 50 points in the first half, this was three days after scoring just 56 in the entire game in a loss to Wyoming.
Jalen House was back in the lineup for Friday's game after missing two games, so that certainly helped the Lobos' cause. Jamal Mashburn has now reached double figures in scoring in 48 consecutive games.
The Lobos have four games left in the regular season to make their case for an NCAA bid that is slipping away.
Boise State on the road and San Diego State at home this week could go a long way toward righting the ship and give the Lobos a pair of quality wins ahead of the final week of the regular season.
12. Arizona State Sun Devils 19-9 (15)
A
rizona State is 4-2 in their last six games and had won the last time they took to the floor against Utah.

The lone loss in the last five games came at home to Colorado last week, and that one had to sting a bit for the Sun Devils postseason hopes.
Among Power Six conference teams and Mountain West teams, Arizona State is the only team to force at least 10 turnovers in every conference game played.
In the last six games, Desmond Cambridge Jr. has averaged 17.5 points in the four ASU wins and 10.5 in the two losses.
13. Utah Utes 17-11 (11)
U
tah had a chance last week to come up with some big wins and came up short against both Arizona and ASU.

The two losses—especially the latter, at the hands of the Sun Devils—were critical blows to the Utes NCAA hopes.
Utah's defense has been so good all season, allowing just 62.9 points per game gave up 42 points in the second half against ASU.
This came a game after they let Arizona's high-powered offense go for 88 in a 26-point loss.
The schedule doesn't get any easier with USC and UCLA coming to town this week.
While the wins will be tough to come by, should they get them, it would equate to a pair of high-quality wins. Utah still ranks eighth in the nation in field goal defense at 39.9% this season.
14. Loyola Marymount 18-11 (14)
T
he Lions had a forgettable game against Gonzaga but rebounded with a two-point win over Pacific.

Cam Shelton went for 40 points in the 90-88 win over the Tigers. He is the first player for LMU to record a 40-point game since 1991.
The Lions got the win over Pacific despite leading for just 31 seconds in the game. Shelton has averaged 30.5 points per game in the last four games.
15. San Jose State Spartans 16-11 (NR)
T
he Spartans arrive at the No. 15 spot this week after winning three of their last five games and any other team wanting to stake claim to the spot not performing well enough in the last week to take it.

With 16 wins this season, the Spartans have just their sixth 16-win season since 1980-81.
In fact, with one more win, the Spartans will reach 17 wins for just the second time since 1981 and the first time since finishing the 2010-11 season with a 17-16 mark.
16. Washington State Cougars 13-15 (NR)
W
ashington State has a 13-15 record, yes, I realize that. The Cougars have also won three straight with a sweep of the Oregon schools last week following a win over Washington.

The win over the Ducks was WSU's fourth win over Oregon in their last six meetings.
The Cougs have put together four wins in their last six games and are starting to build a little momentum, albeit a little late.
The capper on the week for WSU? DJ Rodman announced he'll be back in Pullman for another season.
A good week all around for the Cougars gets them the No. 16 spot on our list.
---
—More from Stephen Vilardo—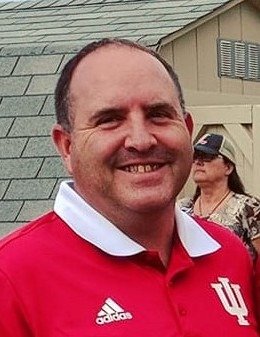 Latest posts by Stephen Vilardo
(see all)