Posted on January 24, 2023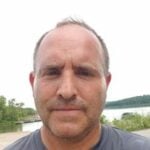 By Stephen Vilardo, SuperWest Sports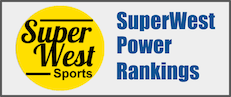 Arizona held serve against the Bruins and Trojans, proving their demise was premature.
UCLA may still control things in the Pac-12 but they missed a chance to shut the door.
In the Mountain West, the Aztecs have made their way back to the top of the standings but they have a loss to New Mexico and the Conference is extremely deep.
In the WCC, could this be the season for Saint Mary's to unseat Gonzaga in conference play?
1. Arizona Wildcats 17-3 (3)
A
rizona picked up a crucial sweep of the LA schools last week.

The Wildcats were able to pick up the win over UCLA despite being held to just 58 points, the fewest they have scored under Tommy Lloyd.
It also marked the first time Arizona has won a game when failing to score at least 60 points since February 2015.
The win was UA's 10th in its last 13 games against ranked opponents, running Lloyd's record to 3-0 against Top 5 opponents.
A trip to the Washington schools is on the docket for this week, giving the Wildcats a chance to continue building momentum.
2. UCLA Bruins 17-3 (1)
T
he Bruins' 14-game win streak came to an end on Saturday in Tucson.

Mick Cronin was not happy with his team's defensive effort, despite limiting the Wildcats to 58 points on 38.8% shooting from the floor.
For UCLA, it was a dismal shooting performance at the McKale Center connecting on just 31.3% from the floor and just four of 20 three-pointers.
The Bruins are still second in the nation this season with 10.2 more scoring chances per game than opponents.
In the last six games, UCLA has allowed just 55.0 points per game.
The week was not a total loss as the Bruins got a win in Tempe and still hold a two-game lead in conference play.
3. Saint Mary's Gaels 18-4 (6)
T
he Gaels have won nine straight games, which stands as the fifth-longest win streak in the nation. Saint Mary's is a well-rounded basketball team with the usual strong defense.

The Gaels are fourth in the nation allowing opponents to shoot just 47.9% on non-blocked two-point field goals and are limiting opponents to just 39.5% on all shots from the floor.
The offense has gotten on track as well, with SMC is averaging 78.8 points per game in their last six games.
They have got a tough three-game stretch ahead of them with a visit to Provo on Saturday and a pair of home games next week against USF and Gonzaga.
4. Gonzaga Bulldogs 17-4 (2)
G
onzaga flirted with defeat a few times on their last road trip but kept coming away with wins.

Things finally broke the other way last week in a home court loss to Loyola Marymount. The loss ended a number of streaks the Zags had going.
Prior to the loss they had won 75 in a row at home, 93 in a row against unranked opponents, 36 straight in the month of January and it was the first time they lost to LMU in Spokane in 25 games.
Gonzaga got back to winning on Saturday at Pacific with a 99-90 win in which Drew Timme went for a career-high 38-points.
5. San Diego State Aztecs 15-4 (7)
T
he Aztecs had an unbeaten week to run their conference record to 6-1 on the season with a one-game lead over New Mexico, which is responsible for the Aztecs' lone conference loss this season.

San Diego State's seven straight road wins is the third longest active road winning streak in the nation.
Against Air Force, the Aztecs made 20 consecutive FT attempts en route to a 22-23 mark from the line.
SDSU will be at Viejas Arena, where they are 32-2 in their last 24 games in their home building.
6. New Mexico Lobos 18-3 (5)
N
ew Mexico collected a pair of wins in the last week prior to dropping the double OT thriller to Nevada in Reno.

The Lobos opened conference play 6-2 for the first time since the 2015-16 season and the 18-2 start was the best 20-game start for the Lobos since the 1967-68 season.
Entering the Nevada game on Monday night the Lobos were seventh in the nation with 17.6 FTs made per game.
New Mexico is one of just three teams in the nation with three players averaging at least 15.0 points per game (Iona and North Carolina being the others).
7. USC Trojans 16-6 (10)
U
SC split the Arizona trip with a win over the Sun Devils. The impact Vincent Iwuchukwu could have on the Trojans was on display in Tempe.

The freshman scored 12 points in 14 minutes, knocking down five of his eight field goal attempts. He added a block on the defensive end, giving USC yet another rim protector.
The Trojans are 13th in the nation with a blocked shot on 9.3% of opponents' shot attempts.
The Trojans are now 9-1 this season when reaching 70 points on offense and own a 62-7 record the last 69 times they have reached that plateau.
8. Boise State Broncos 15-5 (8)
T
he Broncos had a tough road last week but managed to get a win at home over Nevada before dropping a big battle at the Pit with New Mexico.

The overtime loss to the Lobos was the first time all season in which the Broncos have allowed an opponent to top the 80-point mark.
Max Rice has reached double figures in the first half of each of the Broncos' last four games.
A pair of games still ahead of them against San Diego State and the Lobos' return trip to ExtraMile Arena still keeps the MWC title in sight for Boise State. The Broncos have won eight in a row at home.
9. Nevada Wolf Pack 16-5 (9)
T
he Wolf Pack find themselves struggling slightly as they have lost two of their last four after a 14-3 start to the season. The losses were at San Diego State, at Boise State, so tough games for sure.

A double-overtime victory over New Mexico on Monday certainly helped, as did a 15-point victory over Utah State.
Nevada has yet to have a losing streak of any kind as the win over UNM improved the Pack to 5-0 this season following a loss.
The Wolf Pack are scoring 23.8% of their points from the FT line, the seventh highest rate in the nation. The 17.1 made FTs per game are the 16th most in the country.
10. Arizona State Sun Devils 15-5 (5)
T
he Sun Devils were swept at home last week.

ASU let UCLA off the hook in the first game and let USC race out to a lead before closing the game on a 16-0 run to get the game into single digits.
The 15-5 mark to open the season is still their best 20-game start since the 2017-18 season.
In their last three games, Arizona State has forced a turnover on 22.8% of possessions. The Sun Devils have forced double-digit turnovers in 11 of their last 14 games.
11. Utah State Aggies 16-4 (11)
U
tah State picked up a pair of wins over UNLV and San Jose State in the last week.

The Aggies continue to lead the nation in three-point shooting at 42.7% on the season. The 10.2 made threes per game for USU is the 10th most per game in the nation.
The Aggies managed to win both games last week while scoring 75 points. They are 12-0 this season when reaching 77 points in a game but just 4-4 now when scoring 76 or fewer.
12. Utah Utes 14-7 (16)
T
he Utes got back to their winning ways with a pair of double-digit wins over Washington State and Washington.

Brendan Carlson earned his first Pac-12 Player of the Week award after averaging 26.5 points on 72.4% from the floor with 8.0 rebounds, 2.0 assists, 2.5 blocks and 1.5 steals for the week's two games.
Carlson was the first Ute to register back-to-back games of at least 25 points since Andrew Bogut in 2004-05. Carlson has averaged 24.7 points in his last three games.
The Utes are fifth in the nation limiting opponents to just 37.4% from the floor.
13. Santa Clara Broncos 16-6 (12)
T
he Broncos are 13-4 in their last 17 games played.

In the last four games, Keyshawn Justice has averaged 20.6 points per game. Brandin Podziemski returned to the lineup and scored 17 against BYU playing 37 minutes.
The loss to Saint Mary's saw the Broncos keep things close in the first half before the Gaels outscored them by 12 in the final 20 minutes.
14. Loyola Marymount Lions 14-7 (NR)
T
he Lions collected a big win in Spokane last Thursday night.

Cam Shelton has averaged 27.5 points per game in his last two outings while knocking down 52.3% of his shots during that stretch.
The win over Gonzaga was the first time LMU has beaten a top-10 opponent since 1961.
15. San Jose State Spartans 12-8 (15)
T
im Miles and his Spartans had a couple of chances to make a statement on the road last week against New Mexico and Utah State and came up empty on both.
The Spartans did not play well in Albuquerque and then fell by one in Logan. The Spartans have not won at Utah State since 1982.
SJSU is another team that has struggled for consistency this season with up-and-down performances.
Last week Omari Moore crossed the 1,000-point mark for his career, becoming the 16th Spartan to do so.
16. Oregon Ducks 11-9 (NR)
O
regon went to Stanford for a must-win road game and laid a huge egg.

The Ducks are still 3-1 in their last four games and find themselves still on this list really because the only teams I might have replaced them with all lost as well.
BYU dropped two, Air Force is not quite there yet, and Colorado had a similar 1-1 week.
I still think the Ducks are clearly a better team with Jermaine Couisnard healthy and in the lineup.
This season, however, time is quickly running out on Dana Altman's side to turn it around.
---
—More from Stephen Vilardo—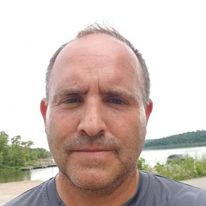 Latest posts by Stephen Vilardo
(see all)