Posted on September 1, 2023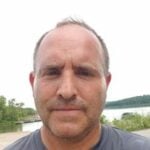 By Stephen Vilardo, SuperWest Sports

Each week throughout the season we'll bring you our combined Mountain West power rankings with a sneak peek of the weekend ahead and my game picks.
This is a ranking of where I think each team is at the moment, based on known results and expectations, so you should see some fluctuations throughout the season.
Next week we'll have more to go on, but this opening week I'm going mostly on my general preseason feel.

1. Boise State (0-0, 0-0)
Offseason Update
B
oise State was my preseason favorite to win the Mountain West, so they open at the top spot of the power rankings.
The Broncos enter the season with plenty of excitement and an opportunity to set the tone right out of the gate with a trip to Seattle to face 10th-ranked Washington.
No. 10 Washington Preview

Saturday, Sept 2
12:30 p.m. PT, ABC
While UW enters ranked in the Top 10, this is the first time in six meetings that the Broncos have been unranked at kickoff. This one should be interesting.
Boise State might have an edge on the defensive side of things and the Broncos will be able to score on Washington.
Ultimately, in the end, the Huskies have way too much firepower on Offense and will use the home field to get the win.
Washington's current seven-game win streak is the third longest active run in the nation and it will get extended to eight games.  However, the 14.5 points for the home team might be a bit much.
My Pick: Washington 38, Boise State 28

2. San Diego State Aztecs (1-0, 0-0)
Offseason Update
I
n my preseason forecast, I had a three-way tie for second between the Aztecs, Air Force, and Wyoming with SDSU getting the tiebreaker.
That logic, along with the Aztecs opening win over Ohio, gives them the nod in the power rankings.
Against the Bobcats, they did enough on offense and controlled the running game. They limited OU to 102 yards on the ground and ran for 145 as they built a 20-6 lead and hung on.
Idaho State Preview
Saturday, Sept 2
7:30 p.m. PT, CBS Sports
This week SDSU gets a visit from FCS Idaho State. The Aztecs should be too much for the Bengals to handle.
The run game should take over and the depth disparity between the two levels of Division I football will be evident in the second half.
My Pick: San Diego State 34, Idaho State 7

3. Air Force Falcons (0-0, 0-0)
Offseason Update
T
he Falcons were one of those teams I had locked in a three-way tie and will start just below the Aztecs given the San Diego State's Week 0 win.
But this is certainly a Falcon team that has a lot of talent and should be favored in most of their games this season.
Robert Morris Preview
Saturday, Sept. 2
10:00 a.m. PT, Mountain West Network
Air Force will welcome Robert Morris to Colorado Springs to lift the lid on 2023. The Falcons have never lost to an FCS opponent, going 26-0 all-time. Don't look for the first "L" to come this week.
The last time Air Force lost a season opener to an unranked opponent was in 1994. The only season opener the Falcons have lost at home in the last 19 seasons was to 13th-ranked Cal in 2004.
Air Force has won five straight games overall, and they will be able to run all over the Colonials. All of those streaks will continue for another season.
My Pick: Air Force 41, Robert Morris 10

4. Fresno State Bulldogs (0-0, 0-0)
Offseason Update
T
he Bulldogs closed out 2022 on a tear.
Winners of their last nine games, Fresno State enters the 2023 season with the third-longest active win streak in the nation, trailing only Georgia (17) and Troy (11).
FSU has a lot of pieces to replace on offense, but the defense should be really good. Last season they became the first team in FBS history to finish with a 10-win season following a 1-4 start to the campaign.
This season the Bulldogs will look for a faster start but will open a long way from the Valley, making a 2,222-mile trek to West Lafayette, Indiana, to light the wick on the 2023 season.
Purdue Preview
Saturday, Sept. 2
9:00 a.m. PT, Big Ten Network
Purdue played in the Big Ten Championship game in 2022, but that is a tad misleading given their overall season as they open the Ryan Walters era.
The change at Purdue is a shift from an offensive philosophy to a defensive one. The Boilers offense will still be the more potent side of the ball this season.
I think this could play to the Bulldogs' advantage. While the Fresno State offense may need some time to get going, a lot of new parts on the road in a Big Ten stadium is not an ideal way to start, the defense will keep them in it.
Look for a close game. Purdue is just 1-4 in their last five games played in Week One. I think Fresno State can pull off the upset in this one.
My Pick: Fresno State 27, Purdue 23

5. San Jose State Spartans (0-1, 0-0)
Week 0 Review
S
an Jose State opened with a trip to the Coliseum and USC.
The Spartans were able to keep it close and as expected scored some points on a USC defense that has been the weakness of the national contenders.
Also as expected, USC pulled away after halftime as San Jose State yielded over 500 yards.
Chevan Cordeiro was able to prove that he can play at a high level as he completed 55% of his passes with three TDs and did not turn the ball over.
The loss to open the season will make this San Jose State team better in the long run.
No. 18 Oregon State Preview
Sunday, Sept. 3
12:30 p.m. PT, CBS
This week it is a different challenge.
Oregon State may not churn out yards and points like the Trojans, but the Beaver defense will prove to be much stouter than the version the Spartans saw last week.
San Jose State will need to generate more pressure on DJ Uiagalelei than they did on Caleb Williams last week. I think the Beaver offensive line could control this one.
My Pick: Oregon State 37, SJSU 21

6. Wyoming Cowboys (0-0, 0-0)
Offseason Update
T
he Cowboys were the third team I had in a tie for second in the league in my preseason forecast.
They take a bit of a dip in the opening power rankings. The loss of Dawaiian McNeely dampens things slightly.
Wyoming should get production from DQ James and Jamari Ferrell at RB but the loss of McNeely is a blow.
Texas Tech Preview
Saturday, Sept. 2
4:30 p.m. PT, CBS
The Pokes have gone 50-11-1 all-time when opening the season in Laramie and are 7-2 in their last nine home openers.
This one will be a challenge. Texas Tech is the hot choice to take the Big 12 this season.
The Red Raiders have 17 starters back with 10 on the offensive side of the ball. Similarly, Wyoming has 17 starters back from a year ago with 10 on the defensive side of things.
Texas Tech will have a potent passing attack this season led by Tyler Shough. Wyoming will look to grind things out. The passing attack from Tech could get the Cowboys out of rhythm.
The key for UW to disrupt the Raiders will be with the pass rush. If Wyoming can generate enough heat up front, they will have a chance. Ultimately, I see the Red Raiders pulling away late.
My Pick: Texas Tech 34, Wyoming 17

7. UNLV Rebels (0-0, 0-0)
Offseason Update
T
he Rebels are an interesting team.
Doug Brumfield is back as the starting QB coming off a season in which he set the UNLV single-season record for completion percentage connecting on 64.6% of his passes.
I look for this to be an improved team in Year One under Barry Odom, but just how much improvement is the real question. All-time Rebel coaches are 5-7 in their debut games.
Bryant Preview
Saturday, Sept. 2
1:00 p.m. PT, Mountain West Network
The Odom era kicks off against FCS foe Bryant from the Big South.
The Bulldogs have a potent passing game led by Zevi Eckhaus who had the second most prolific passing season in school history last year.
So, Bryant may be able to put some points on the board, but UNLV and their offense will be far too much.
Again, depth will take over in the second half of this game and the Rebels will get the win going away as Odom's debut season should begin with a statement-making win.
My Pick: UNLV 43, Bryant 17

8. Utah State Aggies 0-0
Offseason Update
T
he Aggies are coming off of a trip to a bowl game in 2022, and for Blake Anderson, the season ending with a bowl appearance is old hat.
Anderson has led his teams to a bowl game in eight of the last nine seasons.
Finishing the season bowling in 2023 will be a task and a quick start would help pave the way.
Iowa Preview
Saturday, Sept. 2
9:00 a.m. PT, FS1
Utah State opens things up with a trip to Iowa City to face the 25th-ranked Hawkeyes.
USU is just 6-65 all-time against opponents ranked in the AP Poll, but 5-11 in their last 16 vs. ranked squads.
To say Iowa was offensively deficient in 2022 is an understatement, but their defense was dominant. Anderson is 2-0 in season openers with the Aggies but moving to 3-0 does not seem likely.
Iowa should have a better offense than a season ago but is not going to put up enough points to blow this one open.
If the Aggies can create some turnovers and shorten the field, they could have a chance at the upset. The problem is the Iowa defense will not yield much and special teams are a strength of a Kirk Ferentz team.
My Pick: Iowa 23, Utah State 3

9. Colorado State Rams (0-0, 0-0)
Offseason Update
I
n year one under Jay Norvell the Colorado State offense lacked some of the pop that was expected when he came over from Nevada.
Year Two will need to have a much crisper offense. In the same span at Nevada, Norvell saw his win total climb from a 3-9 mark to 8-5.
We will see if it is déjà vu all over again after the Rams went 3-9 last year.
Washington State Preview
Saturday, Sept. 2
4:00 p.m. PT, CBS Sports
The season opens this week with a visit from Washington State.
The Rams will play host to a Pac-12 opponent for the first time since 2017 when they knocked off Oregon State 58-27 in the season opener at Canvas Stadium.
CSU's secondary will be solid this season but will get tested in this one. The Washington State passing attack is loaded with Cameron Ward and a talented group of receivers.
One weaker spot for the Cougars could be the offensive line. If the Rams can generate enough pressure to disrupt Ward, they could keep things interesting.
In the end, Colorado State will not have enough offensive firepower to keep pace with WSU
My Pick: Washington State 38, Colorado State 20

10. Hawai'i Rainbow Warriors (0-1, 0-0)
Offseason Update
H
awaii went to Vanderbilt last week.
And while they only led 13 seconds of play, taking a 7-6 lead due to a missed PAT and giving up the lead on the ensuing kickoff, they held their own on the road in SEC country.
Perhaps Timmy Chang has his team ahead of where some people, me included, thought they were.
For that reason, I put them 10th this week. Initially, they were 11th in my preseason forecast. It is a fluid list, and we'll reward the team that already has a game under their belt.
Stanford Preview
Friday, Sept. 1
8:00 p.m. PT, CBS Sports
This week offers another opportunity against a Power 5 opponent when Stanford comes to town for a Friday night matchup.
UH has won its last three home games against Pac-12 opponents.
Among possible Pac-12 opponents, Stanford seems like on that could be ripe for the taking.
The Cardinal roster may not quite be there and the first game in the Troy Taylor era for Stanford.
But ultimately, I think Stanford may prove to be too much in a tight one.
My Pick: Stanford 27, Hawa'i 24

11. Nevada Wolf Pack (0-0, 0-0)
Offseason Update
I
n 2022, Nevada got off to a 2-0 start before dropping the rest of the season.
The Wolf Pack enter 2023 having lost 10 straight games, tied for the second-longest active skid in the nation.
No. 6 USC Preview
Saturday, Sept. 2
3:30 p.m. PT, Pac-12
The 2023 season opens with a trip to LA and a date with USC. Last week San Jose State was able to keep things tight in the first half against the Trojans.
Nevada does not have the offensive weapons the Spartans do. In 2022, the Wolf Pack were outscored 109-58 in the first quarter.
Look for Caleb Williams and the Trojan offense to get off to a fast start and build a quick lead in this one.
My Pick: USC 56, Nevada 10

12. New Mexico Lobos (0-0, 0-0)
Offseason Update
T
he Lobos enter the 2023 season having dropped their last nine games and their last eight away from Albuquerque.
Danny Gonzalez has produced a 7-24 mark in three seasons in charge of UNM and just a 3-20 mark in conference play.
No. 23 Texas A&M Preview
Saturday, Sept. 2
4:00 p.m. PT, ESPN
The 2023 season opens with a trip to Colleges Station to face Texas A&M.
Jimbo Fisher will certainly be looking to make a statement in the opener as his seat is about as hot as it gets.
The Aggies have gone 16-2 in season openers at home since 2000. If the Aggies have a weak spot it is defending the run, at least it was last season, New Mexico does have a veteran line.
The path to an upset in this one is running the ball and shortening the game. But it is not going to happen. Fisher and the Aggies send a message in the opener.
My Pick: Texas A&M 51, New Mexico 7
---
—More from Stephen Vilardo—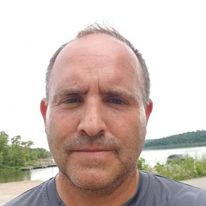 Latest posts by Stephen Vilardo
(see all)