Posted on January 13, 2023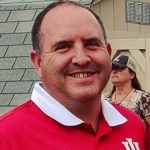 By Stephen Vilardo, SuperWest Sports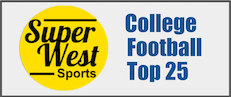 The 2022 college football season brought many memorable moments.
While the National Title game may not have offered much excitement, the two semifinal games were certainly entertaining.
The 2023 season will be the final with a four-team playoff with expansion to 12 teams coming for the 2024 season.
With the Bulldogs putting a ribbon on the season with the second of back-to-back championships, we will look ahead to next fall with our Too-Early Top 25.
1. Georgia Bulldogs
W
e have not seen a three-peat national champion since Minnesota won three in a row in 1934, '35, and '36 prior to the AP era.
So why not get our first three-in-a-row champ of the modern era?

Georgia will lose some players to the NFL, but the talent will still be there. Stetson Bennett will need to be replaced by either Carson Beck, Brock Vandagriff, or Gunner Stockton.
And heck a year ago if you said to a Georgia fan that replacing Bennett was going to be the biggest question, I think they would have said "sounds like we may just keep on winning."
In Houston next season, it certainly could be a three-peat for Kirby Smart and the Dawgs.
2. Michigan Wolverines
T
he Wolverines proved they could win in Columbus this season and if not for some poor play calling against TCU, may have had a shot at Georgia.

Blake Corum announced he is coming back next season and will be joined in the backfield by Donovan Edwards, who filled in great while Corum was hurt.
JJ McCarthy also will be back at QB and with a full season of starts under his belt should enter 2023 with confidence.
A big question is if Jim Harbaugh will be back or if he will be on an NFL sideline next season.
3. Alabama Crimson Tide
T
he Tide will have to replace Bryce Young and Will Anderson Jr, but the talent at Alabama is always going to be there, and they will reload.

The new QB should be either Jalen Milroe or Ty Simpson and they will have plenty of weapons at hand. The defense was what let Alabama down in 2022 and that is not like a Nick Saban team.
There will be questions, but it is hard to imagine Saban not being in the playoff two years in a row.
4. USC Trojans
T
he Trojans certainly did not end the 2022 season as they wanted to, but Year One under Lincoln Riley has to be viewed as a success.

Heisman winner Caleb Williams is back and that is a good start for the Trojans. The skill positions will be a strength once again. The offensive line will need to be restocked.
The issue for USC in 2022 was the defense and the best player on that side of the ball, Tuli Tuipulotu, will need to be replaced.
But a vast majority of the defensive unit that forced turnovers at will is returning and should be improved.
If the defense can improve a bit, then the Trojans could be poised to take the next step.
5. Ohio State Buckeyes
T
he Buckeyes could not get past Georgia in the semifinal but gave the champs quite the scare.

OSU will have to replace CJ Stroud at QB and whoever wins the QB battle between Devin Brown and Kyle McCord will have plenty of weapons at their disposal.
Marvin Harrison Jr. could be a Heisman candidate as a receiver and the RB stable will remain deep with Miyan Williams and TreVeyon Henderson.
The defense struggled in the last few games but there will be NFL talent on that side of the ball.
6. LSU Tigers
B
rian Kelly's first season in Baton Rouge exceeded expectations and the ceiling for 2023 will be high.

Arizona State transfer Jayden Daniels will return at QB for the Tigers and the roster as a whole will not have a lot of turnover.
The offensive line will need to improve as LSU allowed 40 sacks in 2022, even with the mobile Daniels as the passer.
7. Oregon Ducks
B
o Nix coming back for another season in Eugene was huge for the Ducks. Oregon looked unstoppable at times in 2022 when Nix was healthy, the Georgia game being the outlier.

There will be a new man calling the plays for Nix this season as Kenny Dillingham is off to Arizona State as Will Stein comes over from UTSA.
The Roadrunners put up 476 yards per game last season and averaged 36.8 points per contest. I would not expect the coordinator change to cause much of a drop-off.
The defense could be an issue as Christian Gonzalez and Noah Sewell will be headed to the NFL. Justin Jacobs comes in from Iowa and could be an impact player at LB.
You have to think Dan Lanning will get the defense clicking in year two.
8. Washington Huskies
K
alen DeBoer had one of the most improved teams in 2022 with a seven-win improvement over 2021.

Michael Penix returns at QB to lead the potent offense and will have a pair of 1,000-yard pass catchers joining him with Jalen McMillan and Rome Odunze both returning for 2023.
The defense will get improvement from the transfer portal but edge rushers Bralen Trice and Zion Tupuola-Fetui are set to return.
9. Florida State Seminoles
F
lorida State reached the 10-win mark for the first time since 2016 and should find it the preseason favorite to win the ACC.

Jordan Travis returns at QB after a fantastic 2022 season while Trey Benson as RB and Johnny Wilson headline the weapons for Travis to access in 2023.
Wilson averaged 20.9 yards per reception for the Noles this fall.
The schedule will take them on the road to Florida and Clemson in 2023 with the opener being against LSU in Orlando. If they can navigate that, they should be in prime position to challenge for college football supremacy.
10. Penn State Nittany Lions
W
ashington, Florida State and Penn State all in the Top 10 together has an old-school feel to it.

The Lions were the third-best team in their division in 2022—behind Michigan and Ohio State—but beat everyone else on the schedule with ease. The capper was the 14-point win over Utah in the Rose Bowl.
PSU will have to replace Sean Clifford at QB, but much heralded 2022 recruit Drew Allar should step in and not miss a beat.
Nick Singleton and Kaytron Allen both return and give PSU one of the deepest backfields in the country. Allar and the Lions will need to replace their top two pass catchers.
Manny Diaz did wonders in '22 as defensive coordinator and will see almost all his front seven return for 2023.
11. Texas Longhorns
T
he Longhorns made huge strides in the second season under Steve Sarkisian improving from 5-7 to 8-5 in 2022.
Had the Horns not lost Quinn Ewers in the Alabama game they probably knock off the Tide and the trajectory of

the season could have been altered.
Ewers had a bit of an up-and-down season in 2022 and will return in '23 but will be challenged by Arch Manning for the starting spot. Either way, Texas should be in good hands at QB for the next few seasons.
Bijan Robinson will need to be replaced at running back but they have options there with Cedric Baxter, Jaydon Blue, and Jonathan Brooks. Whoever carries the ball will have a very good line to run behind.
12. Utah Utes
C
ameron Rising has announced he will be back in Salt Lake City for his senior season and will be joined by TE Brant Kuithe and receiver Devaughn Vele for what should be a potent passing attack.

The Utes will be looking for a third straight Pac-12 crown.
The defense will need to replace Clark Phillips at corner, but the return of Cole Bishop, Lander Barton and Junior Tafuna will keep the Utes as a top defensive team in 2023.
13. Notre Dame Fighting Irish
M
arcus Freeman got off to a rocky start in South Bend but picked up some huge wins along the way to a nine-win season, beating North Carolina, South Carolina, and Clemson.
There were also some bad losses to Stanford and Marshall.

On the surface, a 9-4 mark and good recruiting classes have left Irish fans with plenty to be optimistic about heading into 2023. Sam Hartman gives ND a top QB to go along with a loaded stable of RBs.
They will need to find new targets in the passing game as the receiving unit faces lots of turnovers, including standout TE Michael Mayer.
The defense returns most of the starters and should be improved next fall.
14. Tennessee Volunteers
H
endon Hooker is gone, and so are Jalin Hyatt and Cedric Tillman at wide receiver. Josh Heupel will reload on offense.

Joe Milton looked good in the Orange Bowl for the Vols at QB and will be challenged for the starting spot by Nico Iamaleava, an incoming top recruit.
The defense again could be an issue but even with turnovers on the offensive side of the ball, UT should outscore a lot of teams in 2023.
15. Clemson Tigers
C
lemson has won at least 10 games in each of the last 12 seasons, but they have failed to reach the playoff in either of the last two seasons.

The Tigers put in a poor performance in the Orange Bowl against Tennessee coming on the heels of a loss to archrival South Carolina at home.
Cade Klubnik could be one of the best QBs in the ACC next season and Will Shipley is a playmaker at RB. The Tigers will have to fill holes at receiver and on the defensive line, but the talent level will still be high.
16. Oregon State Beavers
O
regon State reached the 10-win plateau for the first time since 2006, and the Beavers looked poised to continue the success in Corvallis.

DJ Uiagalelei transfers in from Clemson, and although he had his struggles with the Tigers at times, the change of scenery could do him some good, as could the tutelage of Jonathan Smith.
Damien Martinez will be back to run the ball. The defense should continue to improve, though its anchor, Omar Speights, has entered the transfer portal.
The secondary will need to replace Jaydon Grant and Rejzohn Wright.
The Beavs allowed 6.1 yards per play in conference games in 2021, that figure dropped to 5.2 in 2022.
17. TCU Horned Frogs
T
CU will miss Max Duggan.
But you have to think there was a reason Chandler Morris was named

the starter ahead of Duggan before Morris was injured in the opening game of the season giving way to Duggan to start again.
So, there may not be a lot of drop-off at the QB spot.
18. Tulane Green Wave
T
ulane surprised a lot of people this season, and then probably surprised even more folks with the Cotton Bowl win over USC.

They will lose playmaker Tyjae Spears but Michael Pratt will return at QB. Pratt will need to break in new receivers but will operate behind a line returning four starters.
Willie Fritz can coach, and Tulane will win games in 2023. The departure of Cincinnati to the Big 12 will not hurt the win total either.
19. North Carolina Tar Heels
D
rake Maye could be the No. 1 overall pick in the 2024 draft, and he will be back to lead the Heels next fall.
Heck, he could have been one of the top picks in the 2023 draft if he were eligible to come out.

Maye will again have plenty of receivers at his disposal. Scoring should not be an issue for the Tar Heels but keeping other teams off the scoreboard could be.
Mack Brown needs to get the defense fixed before UNC can make the next step.
20. Kansas State Wildcats
A
fter the run TCU had, it is easy to forget that Kansas State was the Big 12 champion. Chris Klieman has done a fantastic job in Manhattan and will need to fill some holes in 2023.

RB Deuce Vaughn and WR Malik Knowles will be off to the NFL, but they may return all five starters from the offensive line.
The defense could still see some stars depart for the NFL, but K-State should have the depth to replace departures from a unit that allowed just 21.9 points per game in 2022.
21. South Carolina Gamecocks
S
pencer Rattler is returning to Columbia for the 2023 season and that might be the biggest offseason get for Shane Beamer and his staff.

The Gamecocks ended the 2022 regular season as one of the hottest teams in the nation. The luster wore off a bit after a Gator Bowl loss to Notre Dame, but optimism is there for 2023.
They will open with North Carolina in Charlotte in a contest that could set the tone for the rest of the year for the winner.
22. Ole Miss Rebels
L
ane Kiffin's squad opened the season 8-1 only to drop their final four games for an 8-5 finish.

The Rebels will again score points in 2023 as one of the best freshmen in the nation returns at RB in Quinshon Judkins. Jaxson Dart will be back QB and should improve in his second season with Kiffin.
The defense allowed 32 points per game in November and that will be the unit that will need to make strides if the Rebs are to be a real factor in the SEC.
23. Wisconsin Badgers
L
uke Fickell will take the reins in Madison after a very successful run at Cincinnati.

The offense will look a lot different. The power running attack is gone and the offense will be closer to an Air Raid look. Braelon Allen will return at RB and should still be a big part of the offense.
Fickell inherits a team that has won 16 games in the last two seasons, so this is not the normal coaching change situation. A complete rebuild is not needed with the Badgers.
24. UCLA Bruins
C
hip Kelly will need to replace Dorian Thompson-Robinson, and that kind of production will not be easy. Zach Charbonnet is also gone.

The battle to replace DTR should come down to Kent State transfer Collin Schlee, Ethan Garbers, and Dante Moore, a highly coveted recruit.
Carson Steele should take over main running duties and he was a pivotal cog for Ball State's offense in 2022.
The reloading will be significant but the Bruins should again find themselves in good shape in 2023.
25. Boise State Broncos
T
he Broncos should be the preseason favorites in the Mountain West.

Taylen Green had a fantastic freshman season and should be poised for a sensational 2023.
George Holani returning in the backfield with Green will mean the Blue Turf will play host to a potent running game.
The Broncos won 10 games in 2022 and could look to improve that total in 2023.
The season opens with a trip to Seattle to face Washington.
---
—More from Stephen Vilardo—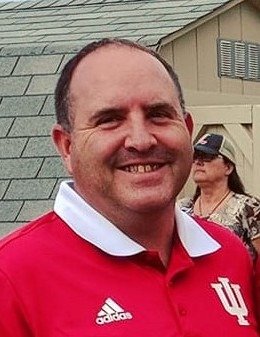 Latest posts by Stephen Vilardo
(see all)