Posted on March 20, 2022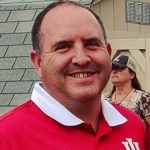 By Stephen Vilardo, SuperWest Sports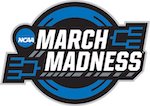 On Friday night Arizona did everything they needed to do to extend their win streak to seven games, currently the third-longest in the nation.
In their 17-point win over Wright State, the Wildcats scored 17 seconds in and never looked back, leading the entire 39:43 that followed.
It was what a No. 1 seed should do in their opener. I will add that I saw both Arizona and Wright State firsthand in the Pac-12 and Horizon League Tournaments and felt they were both under seeded.
I would have expected the Raiders to be a 15 maybe a 14. In my opinion, they were clearly the best of the six 16-seeds. Arizona I would have thought to be the No. 1 overall seed.
But really, it is just semantics between one and two overall. (Added note to this: The last time a No. 1 overall seed won the National Championship was Florida in 2007—so maybe you don't want that anyway)
Christian Koloko scored seven of his 17 points during a key 15-2 second-half run after Wright State had got within seven at 49-42.
The win for Arizona gives them 32 on the season, and that ties Tommy Lloyd for the third-most ever by an NCAA Head Coach in his first year.
He shares that spot with Brad Underwood who won 32 for Stephen F. Austin in 2013-14.
Lloyd will match Indiana State's Bill Hodges from 1978-79 with a win over TCU. The record is 34 by Bill Guthridge of North Carolina.
TCU got their first NCAA Tournament win since 1987 with a stifling defensive performance against Seton Hall in the opener. The Horned Frogs limited SHU to 42 points on 28.8 percent shooting from the field.
It was the lowest by a TCU opponent since Jan. 17, 2015, when they held Texas Tech to 22.9 percent.
Arizona vs TCU Game Notes
• This is the third all-time meeting between the teams. TCU owns a 2-0 lead with the last meeting in December of 1952 in Houston. All three meetings—the two prior and this one—have been played on a neutral site.
• Christian Koloko is 13th in the nation with 4.4 blocked shots per 40 minutes played.
• Koloko blocked 2.5 shots per foul committed against Wright State.
• Arizona's second-half scoring margin of +8.5 per game is the second-highest in the nation.
• TCU outscored Seton Hall by 14 in the second half on Friday.
• TCU is third in the nation with a total rebound rate of 56.2 percent while Arizona is fifth at 55.5 percent.
• Arizona is second in the nation with an assist rate of 65.4 percent.
• Arizona's non-blocked two-point FG defense is fifth in the nation at 48.3 percent. TCU is 151st in the nation with a non-blocked two-point rate of 55.3 percent on offense.
• Bennedict Mathurin led the Wildcats with 18 points in the opener; it was his 14th straight game in double figures. He has averaged 18.9 points during that stretch.
• Dalen Terry had a career-high 16 points in the opening round.
• TCU is 17-3 this season and 100-23 under Jamie Dixon when outshooting their opponent.
• The 42 points allowed by TCU on Friday were the lowest the Frogs have allowed all season.
• TCU's Mike Miles has averaged 16.3 points while reaching double figures in each of his last four games.
• Francisco Farabello has made at least one three-pointer in 14 of his last 16 games for TCU.
• Arizona is now 17-6 all-time as a one seed in the NCAA Tournament
---
—More from Stephen Vilardo—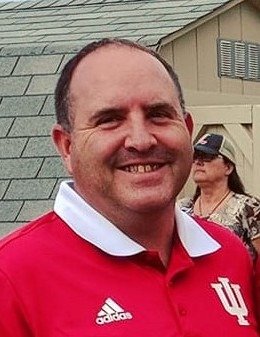 Latest posts by Stephen Vilardo
(see all)