Posted on March 8, 2023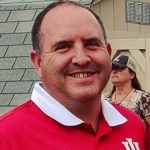 By Stephen Vilardo, SuperWest Sports
T
he Mountain West Conference has descended on Las Vegas and the Thomas & Mack Center.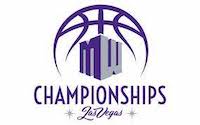 The regular season was ultra-competitive in an extremely deep league. The 11-seed in the tournament was one of the preseason favorites at the start of the season.
The team they will open with, the 6-seed, was the final unbeaten team in the nation. Teams beat each other throughout the season and victories away from home were hard to come by.
These will be neutral-site affairs, with the lone exception of UNLV, which will be playing in its home building but far from a home game setting.  Whichever team reaches the Peak on Saturday afternoon will have earned it.
If the regular season in this conference has taught us anything it is to expect anything in the tournament.
We should see a lot of nailbiters, and while San Diego State would certainly be the favorite to cut down the nets, it would not surprise me to see any team standing on the ladder on Saturday.
In any event, we should be in for a wild ride and a lot of fun.
1-Seed San Diego State Aztecs 24-6 (15-3)
MW Tournament Championships: 6
Most Recent Title: 2021
First Game: Thursday vs Colorado State/Fresno State 
12:00 pm PT, CBS Sports Network
S
an Diego State is the 1-seed and must be seen as the favorite.
The Aztecs are really the only team in this field that could realistically bow out in their first game and still be assured of hearing their name called on Selection Sunday.

SDSU captured their ninth MW regular season title this season—the third in the last four years—and will be in search of their seventh MW Tournament championship.
The first game for the Aztecs will be against the winner of the Colorado State vs. Fresno State contest.
SDSU went 3-0 against them this season but needed overtime to get past the Rams in Colorado Springs and escaped Fresno with a two-point win over the Bulldogs.
The Aztecs held just over a third of their opponents to less than 60 points this season.
2-Seed Boise State Broncos 23-8 (13-5)
MW Tournament Championships: 1
Most Recent Title: 2022
First Game: Thursday vs UNLV/Air Force 
6:00 pm PT, CBS Sports Network
T
he Broncos enter the postseason winners of five of their last seven games. They were excellent on their home court this season but struggled on the road.

Boise State had success on neutral floors going 4-1 in those games. Over the last five games, Max Rice averaged 19.6 points and 4.8 rebounds per game.
The Broncos' first opponent will be the winner of the UNLV vs. Air Force game. BSU went 3-0 combined against those teams allowing an average of 62.3 points per game to the Rebels and Falcons in the three wins.
Boise State enters the tournament having lost two of their last three, but the lone win was over San Diego State last week.
3-Seed Utah State Aggies 24-7 (13-5)
MW Tournament Championships: 2
Most Recent Title: 2020
First Game: Thursday vs New Mexico/Wyoming 
8:30 pm PT, CBS Sports Network
U
tah State finished off the season winning five in a row and eight of their last 10, including a win over Boise State to conclude the season.
The first two seeds in this tournament play fierce defense. The Aggies will attack on the offensive side of the ball.

USU is fourth in the nation in three-point shooting percentage at 40.1%. Anytime you shoot like that, you can knock anyone off.
The other side of that is that off-night shooting can be disastrous.
The other thing that separates the Aggies from the two teams above them is they need at least one win for sure to ensure their name gets called on Selection Sunday. They cannot afford a misstep.
The Aggies will await the winner of New Mexico and Wyoming, having gone a combined 3-0 against the Cowboys and Lobos this season.
All three wins were by at least 10 points. The only one of those outside of Logan was a 10-point win at Wyoming.
4-Seed Nevada Wolf Pack 22-9 (12-6)
MW Tournament Championships: 1
Most Recent Title: 2017
First Game: Thursday vs San Jose State
2:30 pm PT, CBS Sports Network
T
he Wolf Pack enter the postseason in unfamiliar territory this season—on a losing streak. Nevada has dropped back-to-back games for the first time this season.

While Utah State is entering a hot streak, the Pack has lost three of their last five games. Nevada went 2-0 against San Jose State this season with a pair of lopsided wins.
It was a 27-point win the first time they met in San Jose and Nevada completed the sweep with a 15-point win in Reno a couple of weeks ago.
5-Seed San Jose State Spartans 19-10 (10-8)
MW Tournament Championships: 0
Most Recent Title: NA
First Game: Thursday vs Nevada
2:30 pm PT, CBS Sports Network
T
im Miles has done wonders with the Spartans this season, but that should not come as a surprise: The man can coach. The Spartans are having a historically successful season.

The 19 wins are the second most the program has had in a season, and they finished conference play with a record better than .500 for the first time in 29 years.
For a little perspective, since joining the MW for the 2013-14 season, SJSU won a total of 20 conference games in nine seasons. This year they won ten conference games.
The Spartans have won five of their last seven games, but one of those two losses was at the hands of Nevada. The Spartans are great on the glass, with a total rebound rate of 54.9%, ranking eighth nationally.
6-Seed New Mexico Lobos 21-10 (8-10)
MW Tournament Championships: 4
Most Recent Title: 2014
First Game: Wednesday vs Wyoming
4:00 pm PT, MW Network
I
t seems like a long time ago that New Mexico was the final unbeaten team in America at 14-0. The Lobos are just 7-10 since the calendar year rolled over to 2023.

In their last 11 games, the Lobos have gone just 3-8. Not the way you want to enter the month of March.
But there is a reason UNM started off so hot. They have talent, and they have scorers who can get hot in a hurry.
Jamal Mashburn can fill up the bucket as well as anyone in the nation. If he can find his touch in Vegas, the Lobos could make some noise. The win that got the Lobos to 14-0 was a one-point win over Wyoming in Larime.
The second time the teams met was a Cowboys win by 14 in the Pit.
7-Seed UNLV Runnin' Rebels 18-12 (7-11)
MW Tournament Championships: 3
Most Recent Title: 2008
First Game: Wednesday vs Air Force
1:30 pm PT, MW Network
T
he Rebels have won two of their last three games and EJ Harkless has reached the 20-point mark in all three of those games.

The San Bernadino native enters the postseason averaging 22.3 points per game in his last three. UNLV is third in the nation with a turnover forced on 24.4% of possessions.
This is helping to lead the Rebels to an average of 5.0 extra scoring chances per game than opponents are getting, the 13th highest rate in the nation.
UNLV will open with Air Force, the teams met once this season with the Rebels getting a one-point win in Las Vegas. The Rebels are 7-1 in their last eight meetings with the Air Force Academy.
8-Seed Colorado State Rams 14-17 (6-12)
MW Tournament Championships: 1
Most Recent Title: 2003
First Game: Wednesday vs Fresno State
11:00 am PT, MW Network
T
he Rams have gone 2-2 in their last four games. In the two wins Colorado State has averaged 88.0 points collecting the wins over Wyoming and New Mexico.

In the two most recent losses, the Rams have averaged 52.0 points while dropping games to San Jose State and San Diego State. CSU ranks ninth nationally with an assist rate of 62.1%.
The opening draw features Fresno State, a team the Rams beat twice this season, 79-57 in Fort Collins, and a three-point win in Fresno, 60-57.
9-Seed Fresno State Bulldogs 11-19 (6-12)
MW Tournament Championships: 1
Most Recent Title: 2016
First Game: Wednesday vs Colorado State
11:00 am PT, MW Network
F
resno State stepped out of conference with a tune-up game against Chicago State on Saturday and collected a 36-point win over the Cougars.

Jemari Baker scored 43 points in that win, the most ever by a Bulldog in regulation of a game. Baker connected on 10 of his 11 three-point attempts.
Obviously, that is not a rate that can be replicated each time out, but the Bulldogs got 58.8% of their scoring in that one-off threes. On the season they are 145th in the nation with 32.1% of their points coming from distance.
The Bulldogs went 0-2 on the season against Colorado State, scoring just 57 in each game.
10-Seed Air Force Falcons 14-17 (5-13)
MW Tournament Championships: 0
Most Recent Title: NA
First Game: Wednesday vs UNLV
1:30 pm PT, MW Network
A
ir Force enters the Mountain West Tournament on a three-game losing streak and have dropped four of their last five games.

The Falcons are 10-0 this season when reaching 75 points in a game. Air Force is sixth in the nation with an assist on 65.0% of their made FGs this season.
The Falcons have met UNLV five times in the MW Tournament, dropping all five meetings. This season the Falcons lost their only meeting with UNLV.
11-Seed Wyoming Cowboys 9-21 (4-14)
MW Tournament Championships: 1
Most Recent Title: 2015
First Game: Wednesday vs Wyoming
4:00 pm PT, MW Network
W
yoming has struggled this season, not having the services of Graham Ike was a huge blow. Last year he was one of just three players in the nation to average at least 20 points and nine rebounds.

The Cowboys still have Hunter Maldonado and the senior guard averaged 17.5 points, 10.0 rebounds and 3.0 assists in two games this season against New Mexico.
The Cowboys have proven they can play with New Mexico, going 1-1 against them with a 1-point loss on New Years Eve and a 14-point win in Albuquerque.
Overall, in the series, the Cowboys have won four of the last six between the teams.
Follow Stephen on Twitter @StephenVilardo and his organization @SERCenter.
Visit his website at sercstats.com.
---
—More from Stephen Vilardo—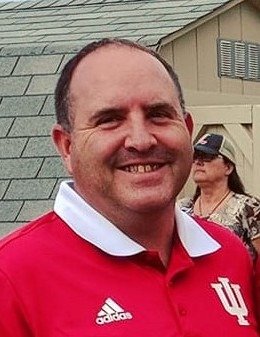 Latest posts by Stephen Vilardo
(see all)