Posted on November 18, 2022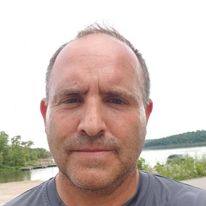 By Stephen Vilardo, SWS | Dane Miller, Series Editor
L
ast year when Formula 1 came to the season finale in Abu Dhabi, everything was on the line. The controversial finish saw Max Verstappen win his first championship on what might have been the best final lap in F1 history.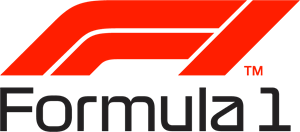 This year, everything is different.
What looked like a promising fight between Red Bull and Ferrari at the start of the season has gone by the wayside, primarily because of the Italian team's inability to complete races.
I preview the race below, including a complete television schedule of events, some quick facts and speed points, and a table of recent winners.
Be sure to check out That American F1 Show's podcast for additional coverage.
Television Schedule
Free Practice 1:
Friday, 2:00 am PT, ESPN2
Free Practice 2:
Friday, 5:00 am PT, ESPN News
Free Practice 3:
Saturday, 2:30 am PT, ESPN2
Qualifying:
Saturday, 6:00 am PT, ESPN News
Race:
Sunday, 4:00 am PT, ESPN2
Abu Dhabi Grand Prix Quick Facts 
Location: Abu Dhabi, United Arab Emirates 
Track: Yas Marina Circuit 
Track Type: Permanent Circuit
Turns: 16
Lap Length: 3.281 miles
Race Length: 58 laps
Fastest Lap: 1:26.103 in 2021 by Max Verstappen in a Red Bull
Qualifying Record: 1:22.109 in 2021 by Max Verstappen in a Red Bull
Most wins by Constructor:  6 (Mercedes) 
Most wins by a Driver: 5 (Lewis Hamilton)
Tire Allocations: C3 (White) C4 (Yellow) and C5 (Red)
F
errari as a team has run the second-fewest laps this year, with only Alfa Romeo having run fewer.  What is a common bond between those teams?
They are both powered by Ferrari engines. In fact, throw in Haas and the three teams with the fewest laps run this season all have a Ferrari power unit behind the seat.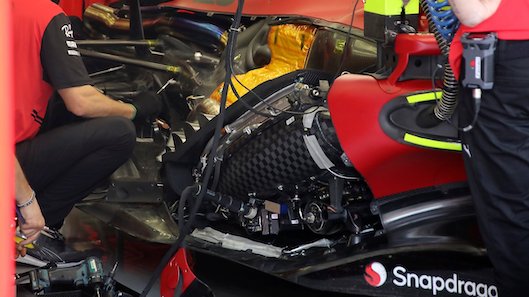 In other words, Ferrari's engine reliability issues have handed this year's championship to Red Bull and Verstappen.
But it has been a long season, the longest in F1 history no less, and the final race takes the teams to the Yas Marina Circuit.
Approximately 55 percent of the track is spent at full throttle, with average speeds of around 132 miles per hour—similar to the demands of Montreal.
The 0.75 mile straight between Turn Seven and Eight is about 14 to 15 seconds of full throttle, reaching speeds of 193 miles per hour.
The twilight race makes the competition a visual treat for viewers who see the cars glisten under the lights after starting in the shining sun.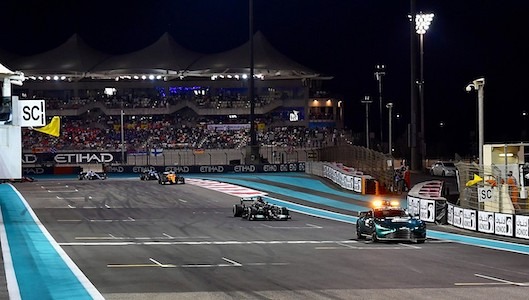 The track surface temperature, however, can drop by nearly 59 degrees Fahrenheit after dark, which drastically changes the grip of the tires and the balance of the car.  After the sun sets, the speeds rise with the cooler track and lighter fuel loads.
Needless to say, getting the setup correct is imperative.
Outside of the drastic temperature variations, the circuit itself is not overly demanding from a tire degradation standpoint.  The track surface is very smooth and about average in terms of severity.
Track layout changes have been designed to provide more overtaking opportunities and increase speeds and loads through some corners.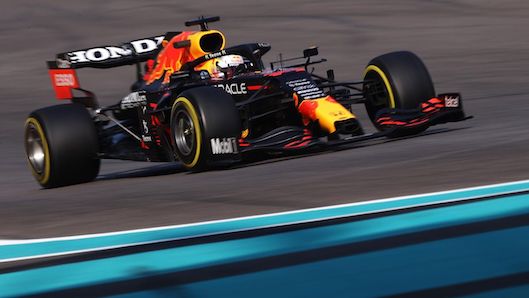 However, as the circuit will still be smooth, the average tire degradation presents opportunities for teams to make bold strategic decisions when it comes to pit strategy.
With high speeds and plenty of run-off areas in the corners, the track produces an entertaining brand of racing that won't disappoint.
Speed Points
• Sebastian Vettel and Lewis Hamilton have combined to win eight of the previous 12 races at the track
• Max Verstappen has only led 56 laps at Abu Dhabi
• Mercedes has won six of the last eight at Yas Marina
• Eight of the 13 winners have started from Pole
• Ferrari has yet to win a race at the track
Recent Winners of the Abu Dhabi Grand Prix
| Year | Driver | Constructor | Track |
| --- | --- | --- | --- |
| 2021 | Max Verstappen | Red Bull | Yas Marina |
| 2020 | Max Verstappen | Red Bull | Yas Marina |
| 2019 | Lewis Hamilton | Mercedes | Yas Marina |
| 2018 | Lewis Hamilton | Mercedes | Yas Marina |
| 2017 | Valtteri Bottas | Mercedes | Yas Marina |
| 2016 | Lewis Hamilton | Mercedes | Yas Marina |
---
—More from Stephen Vilardo—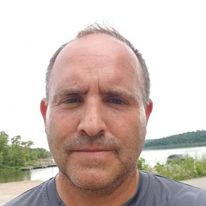 Latest posts by Stephen Vilardo
(see all)